In "Building Startup Ecosystems," a multi-part series of articles on Japan's and Korea's emerging ecosystem, addlight journal will take a close look at government, corporations, and nonprofit institutions, and examine their role in facilitating mass adoption of next-wave technologies like blockchain.
As fintech was for the United Kingdom and AI for China, blockchain is a fundamental technology that gives first-mover advantage to countries wishing to reinvent themselves and to make a new technology very much their own.
For Japan and Korea—tech-heavy nations with similar societal challenges and a real need for an innovation makeover—blockchain may well be that country-reviving technology.
BLOCKCHAIN SURGES: JAPAN
Japan's interest in blockchain reached fever pitch when, in early 2017, a consortium of 47 Japanese banks joined forces to explore blockchain technologies in collaboration with startups (CNBC).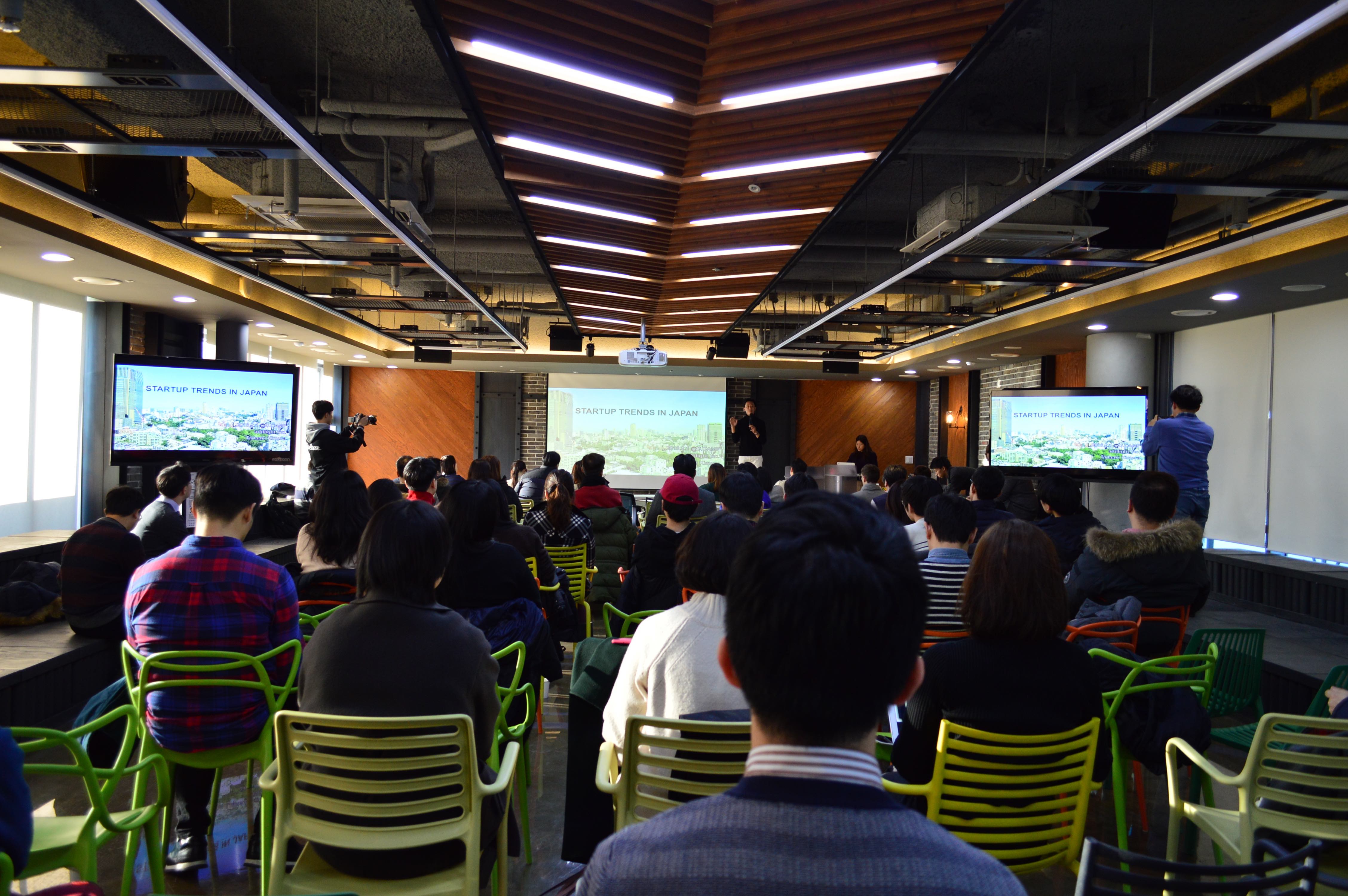 And they did so despite volatile digital currency market news, and hacks of exchanges that led to millions of cryptocurrency losses for investors.
Despite the challenges, the country's finance regulator, the Financial Services Agency, has taken an arm's length approach to regulation, thereby encouraging corporates, startups, and the population at large to lead the world in consumer engagement with blockchain-related sectors, especially cryptocurrency investment.
BLOCKCHAIN SURGES: KOREA
Korea, meanwhile, initially adopted a standoffish approach to blockchain, especially cryptocurrencies. In late 2017, for example, the government there banned initial coin offerings (ICOs), a token-based equity mechanism based on blockchain.
But Korea is set to get back on the blockchain track, with discussion being prepared, as of this writing, to put ICOs on a legal footing.
What's more, the number of startups in Korea has risen dramatically in the past 20 years, from below 2,000 to just over 30,000 as of 2017, including in blockchain.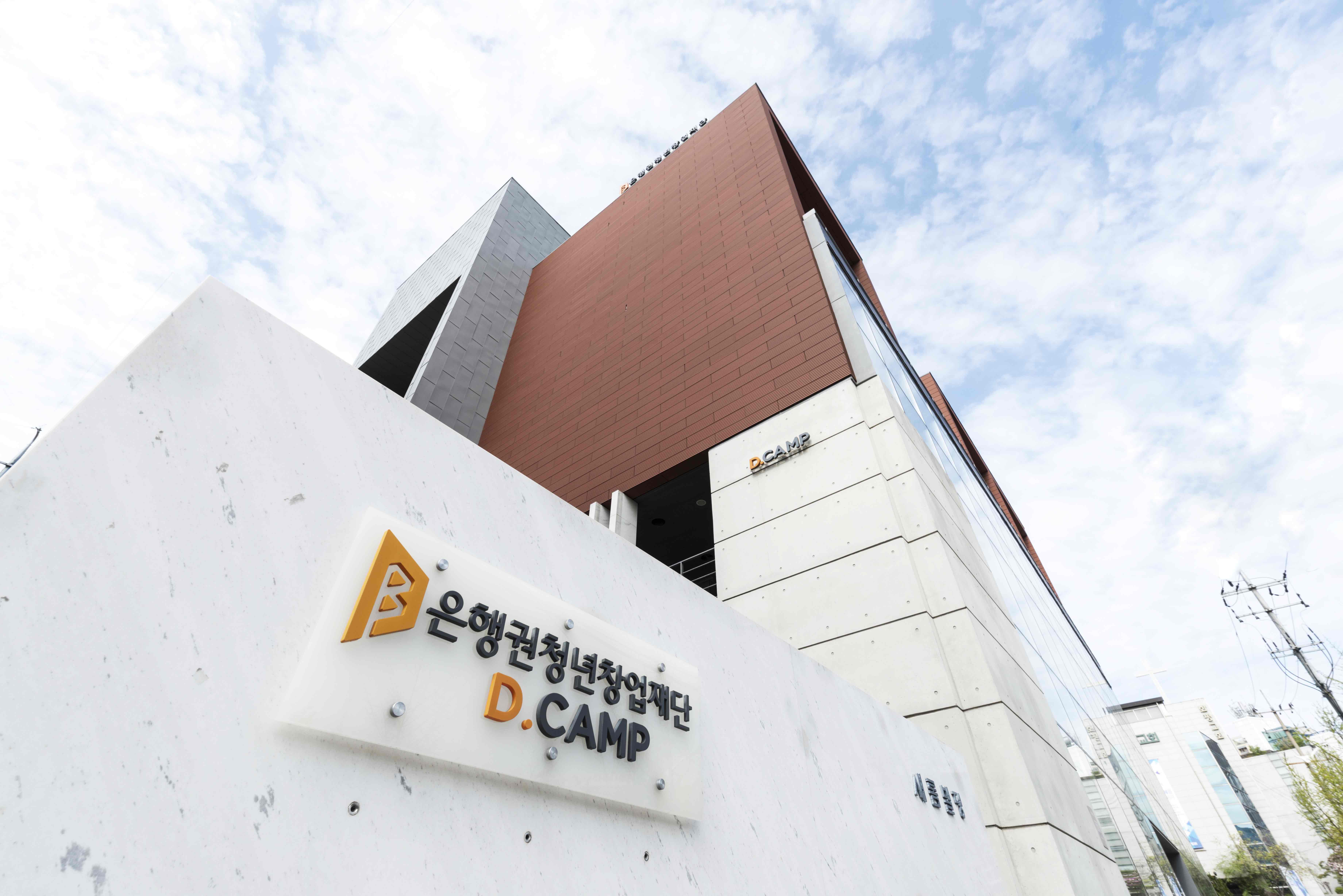 And there is a good reason for this: corporate and government backing. In June, for example, the government announced a major initiative to invest over 200 million dollars by 2022 in blockchain-based tech (Business Korea, Ether Desk).
Speaking to insiders in Seoul's startup ecosystem, it is apparent that corporate and government intervention are key elements of the city's innovation revival—and effective tools in creating an ecosystem that thrives.
Elite talent, impressive infrastructure, and an entrepreneurial spirit are also making Korea the perfect incubator for startups, leading to an explosion in innovation.
HAN RIVER MIRACLE
But this has not always been the case. When Koreans speak about the "Miracle on the Han River," they have in mind a  60-year stretch of economic revival going back to the 1950s.
That period saw the country move from one of the least-developed nations in the world, to a member in 2010 of the G-20, some the world's most-industrialized nations. And what was at the heart of that revival?
Chaebol companies, a term referring to single-owner or family-run manufacturing conglomerates like Samsung, LG, and Hyundai, that came to dominate the country's R&D and economic progress.
BLOCKCHAIN ERA
Fast-forward to the blockchain era and we find that things are changing. While Korea's research and manufacturing base is still strong—the country topped the 2018 Bloomberg Innovation Index— a new kind of revival is taking place.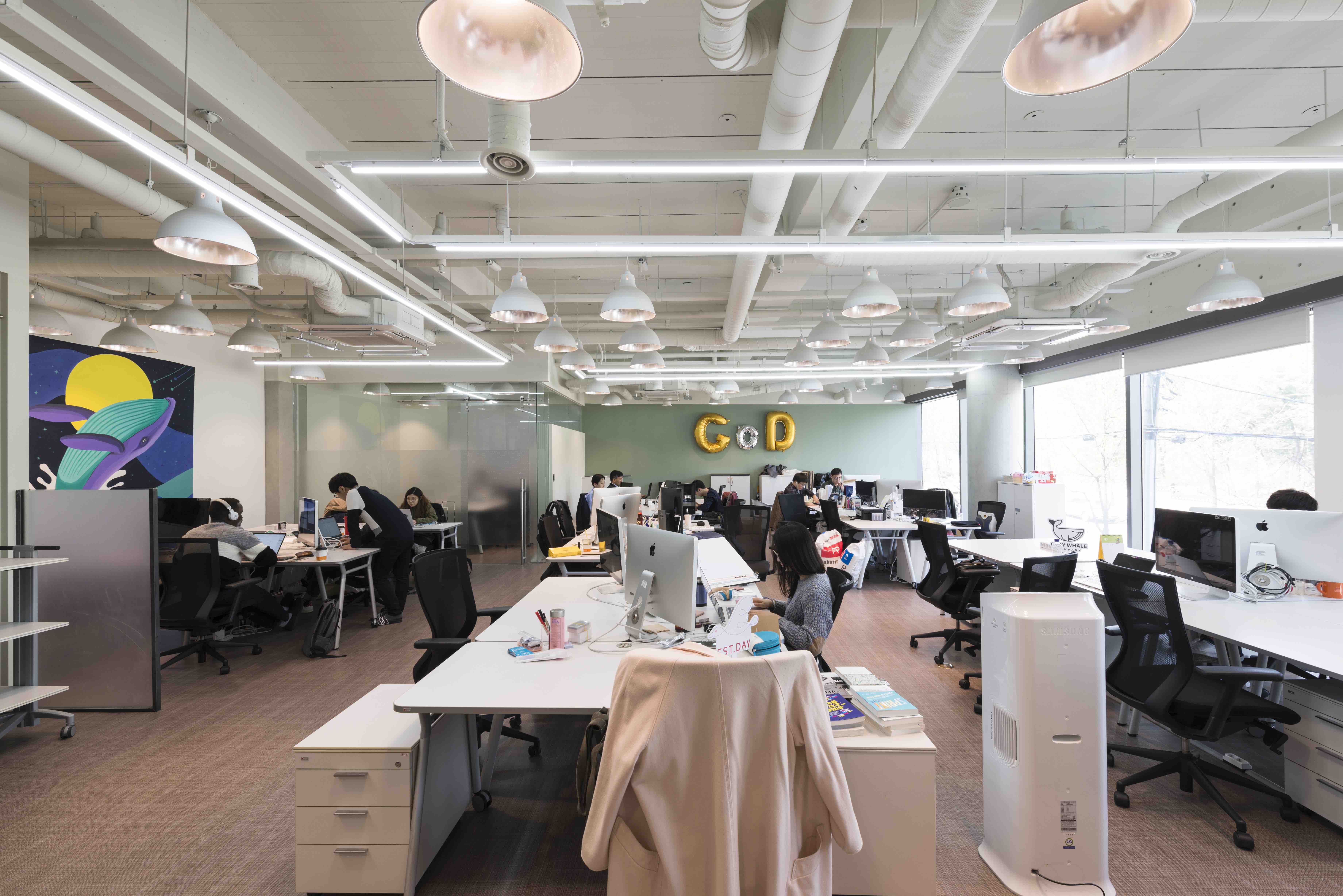 This time, the drivers of innovation are startup founders and ecosystem builders, including legacy institutions such as banks and the government.
And spearheading this renaissance is D.CAMP, Seoul's first ecosystem hub for startups that counts such giants as Supercell, a mobile game development company from Finland, and Oculus, a US-based virtual reality tech maker, as previous residents.
GOVERNMENT- AND CORPORATE-BACKED INNOVATION
Established in 2012 by 18 Korean banks, D.CAMP, a non-profit organization, "is creating a vibrant and sustainable entrepreneurial ecosystem by providing investment, networking, and co-working opportunities," says Sonia Lee, who headed their strategic management and global partnerships division.
What prompted 18 banks to support the ecosystem in the first place? It was a very unusual move aided by a government-worker-turned-innovation-enthusiast, Lee says.
As Lee explains, the chairman of the Korean Federation of Banks (KFB), Bahk Byong-won, who prior to that role was a government official, had the chance to be a visiting scholar for one year at Stanford University.
In a number of ways, that experience was an eye-opener for Byong-won. He was, for instance, very impressed with Silicon Valley's atmosphere of entrepreneurship, and how it led to a boom in the economy.
INSPIRED BY SILICON VALLEY
When Byong-won became the chairman of the KFB, he urged its members to create a fund—to help boost the economy—as part of their corporate social responsibility (CSR) initiatives.
Remember, the Korean economy is largely based on family-run chaebols like Samsung, Hyundai, and Lotte.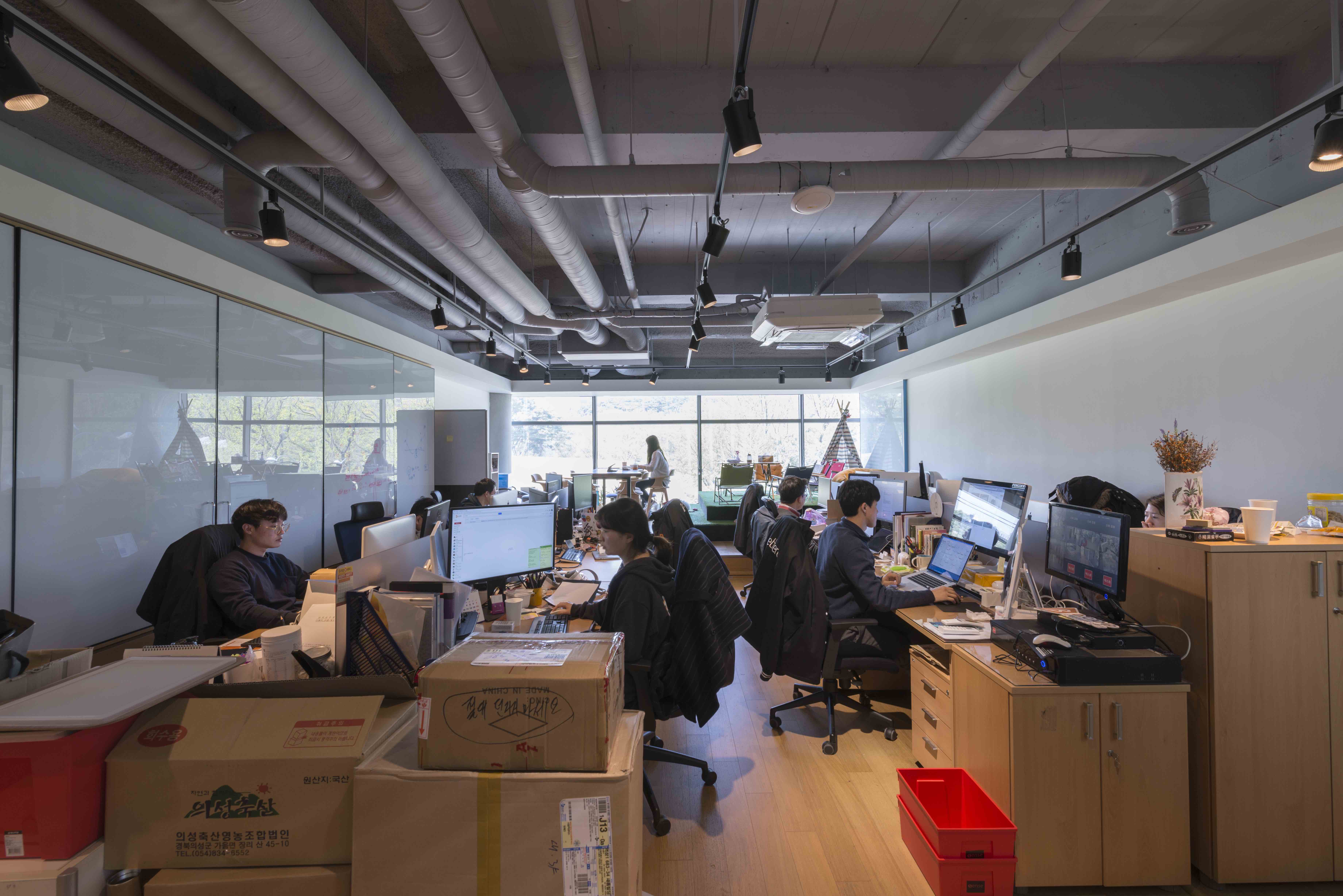 But Byong-won thought this model was not sustainable in the long run, and he believed there was a real need for investment in SMEs and startups.
So it was in large part due to Byong-won's desire to create a thriving ecosystem for entrepreneurs, and corporate willingness to support that vision, that D.Camp has become a fascinating use case for corporate-government-startup partnership.
JAPAN + KOREA
Before her exclusive interview with addlight journal, Lee welcomed addlight Inc. CEO and founder Tadaaki Kimura as a keynote speaker at D.Talks, a conference series run by D.CAMP.
Kimura, whose presentation was titled "Startup and Tech Trends Outlook in Japan," fielded a number of questions about Japan's blockchain and cryptocurrency ecosystem, an indication of the high level of interest in the topic—an interest in part fuelled by Japan's positive stance towards the technology.
The following is an excerpt of Lee's wide-ranging interview, which touched on D.CAMP's founding, and elaborated on its services for entrepreneurs, including for foreign startups based in Korea.
WHAT CAN YOU TELL US ABOUT D.CAMP's GOALS?
We want to be the "basecamp" for people who dream about starting their own business. We provide investment, limited partnerships, a 0.5 billion dollars endowment, as well as co-working spaces and programs that are free for members.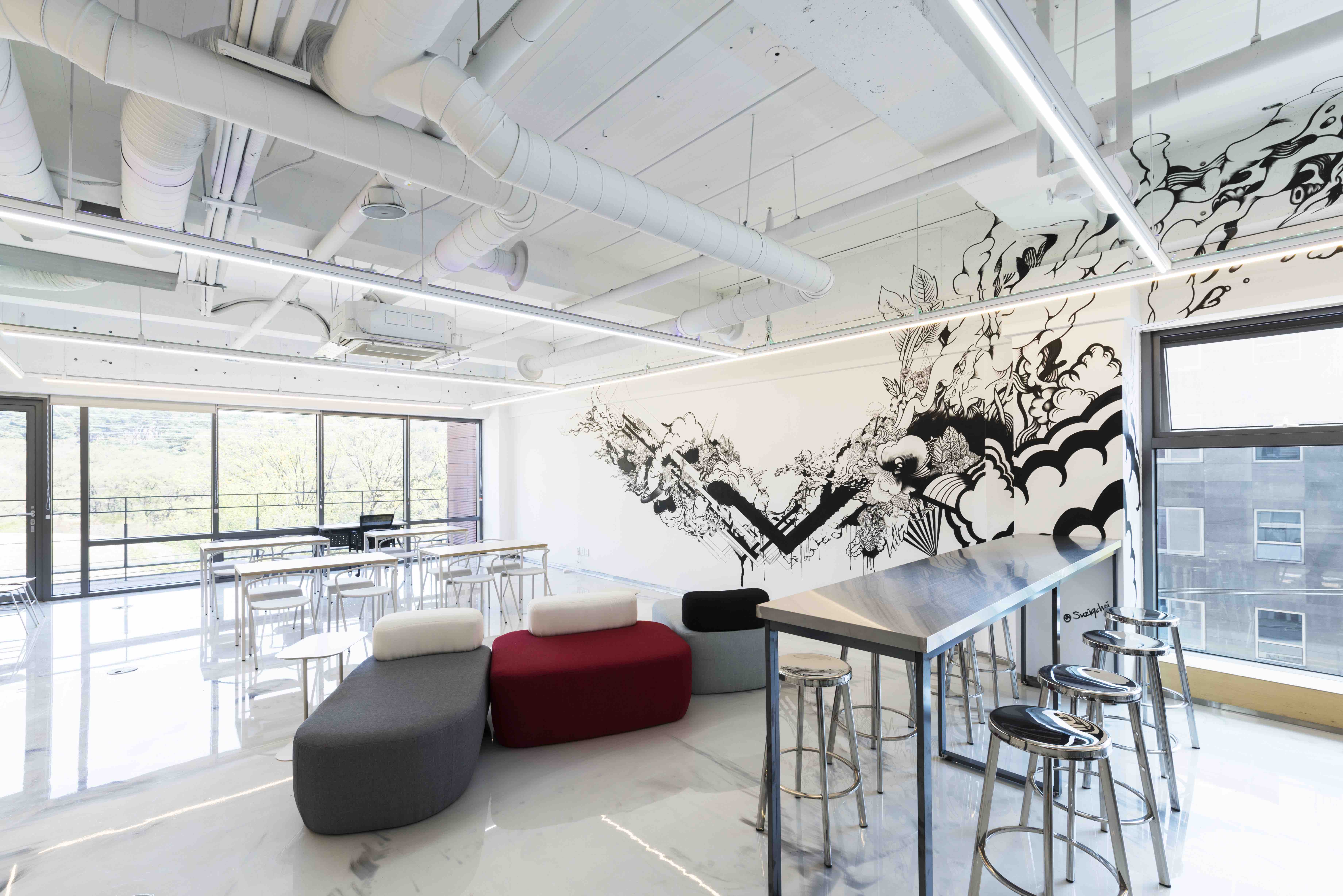 WHAT ARE THE MAIN BENEFITS FOR STARTUPS BEING AT D.CAMP?
As a startup ecosystem hub, we provide all the necessary resources a startup needs to grow, especially funding and space. But in order to expand, they need more. Through our variety of programs, each startup can identify what they need at a specific moment in their growth, because they all have different needs. For this, we have mentoring sessions, industry networking parties, a startup bootcamp, and so on, where the necessary information and resources are provided for each company.
WHAT CAN YOU TELL US ABOUT THE DEMOGRAPHIC OF USERS?
Anyone who is an entrepreneur, or promotes entrepreneurship, can sign up as a member—regardless of their nationality. The average age in somewhere between the twenties and thirties, but we have more people who are in their thirties than in their twenties, which is typical for a co-working space in Korea.
WHAT KIND OF COMPANIES ARE BASED AT D.CAMP?
Well, Closer, for example, provides a chatbot buildinging platform, which can be used by SMEs to create bots for their platforms. ZIPFUND is a database provider and robo-advisory for investment in the real estate industry. We also have an interior design startup and publisher, among many others, based here.
WHAT'S YOUR STRATEGY REGARDING FOREIGN STARTUPS?
We have had foreign startups, like Supercell, that had a base in our space. They opened their first Korean branch here, and stayed for two years before expanding and finding another location. Oculus, the VR company, and Formation 8, a Silicon Valley-based venture capital firm that sold Oculus to Facebook, also stayed here. Vungle, the UK-based video ads company, is also resident here. So we don't have any barriers to incubating foreign startups.
DO YOU ALSO PARTNER WITH FOREIGN ECOSYSTEM BUILDERS?
Actually, one reason we are referred to as a Startup Ecosystem Hub is because we collaborate with a number partners. As a non-profit, we already collaborate with other ecosystem builders here, like Campus Seoul by Google, Startup Alliance, and corporate venture capital (CVC) entities like the Lotte Accelerator. Once our startups graduate, we connect them to other co-working spaces, like WeWork.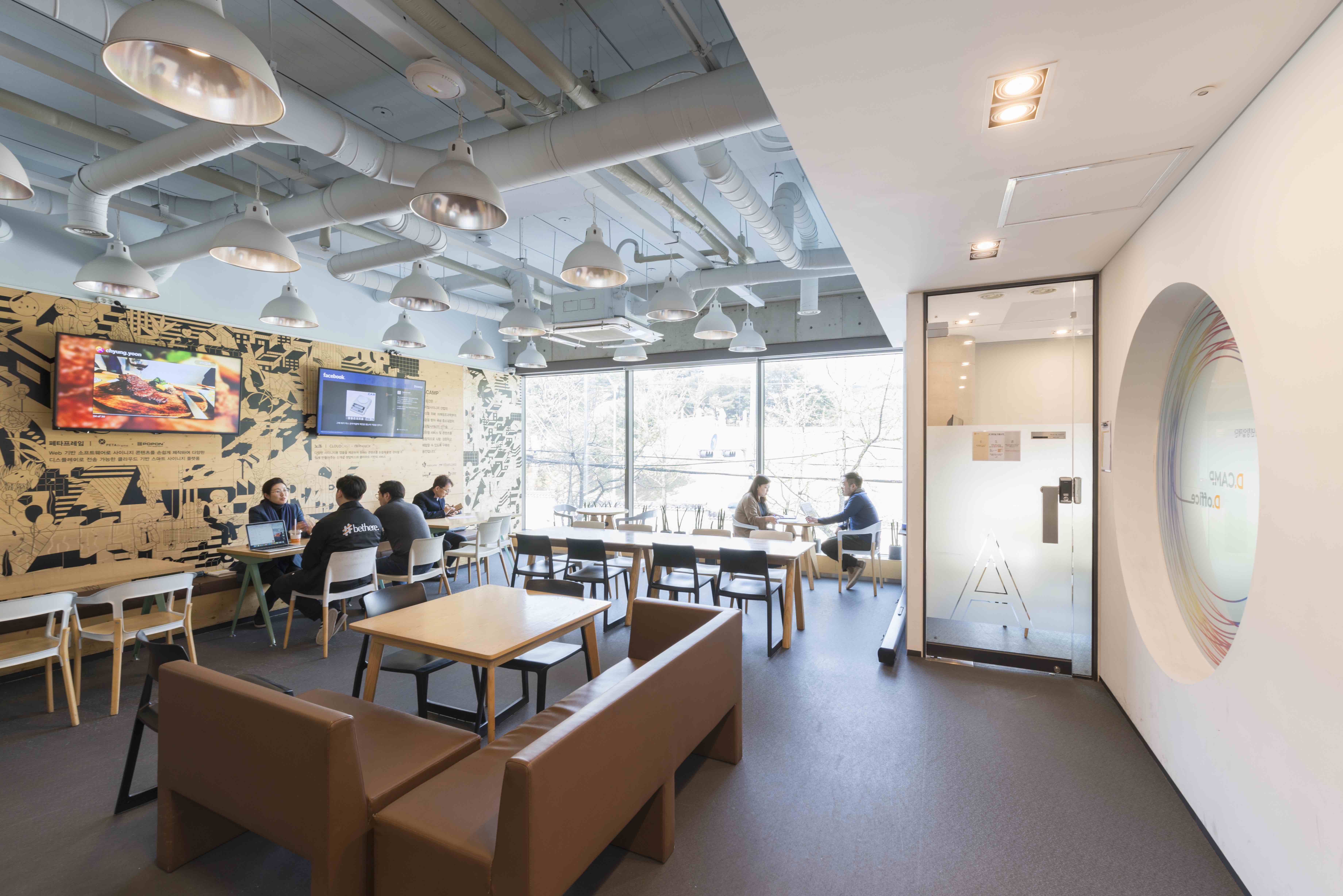 To build a global network, we have partnered with organizations outside Korea, such as Washington D.C.-based 1776, a global incubator and VC fund with whom we co-hosted a global startup competition as their Korea partner. Similarly, we have partnered with Seed Stars, a global incubator, Copenhagen-based Creative Business Cup, a business model innovation platform, and Money2020, which has held one of the largest fintech-related conferences in Asia.
WHAT KIND OF SUCCESSES HAVE YOU HAD SO FAR?
In February, we held our 50th Demo Day. Through such events, we have discovered some 200 companies, many of which have transformed from small startups to medium-sized companies. Korbit, for instance, is the first Bitcoin exchange in Korea. We provided them with two different investments in 2013: one was via our seed investment and the other was through our LP funds. Recently, they were acquired by Nexon, which is known for its gaming products, for 900 million dollars, the largest startup acquisition in Korea.
Korbit's co-founders met in our co-working space, where they worked together to develop their ideas, before applying to our Demo Day, and moving into our space. They were incubated here for several months, but when their team expanded, they found a different location. As pioneers in Bitcoin here, they are now the fourth-biggest cryptocurrency exchange by volume in Korea. We have a number of such success stories in D.CAMP.
WHAT CAN WE LOOK FORWARD TO FROM D.CAMP IN THE NEAR FUTURE?
We are going through a renovation period for all four floors. While our initial focus was on startups, the renovation will allow us to incorporate all innovators within society, including artists, social innovators, and others. Our goal is to make the community here even more vibrant and connected to society.
BUILDING STARTUP ECOSYSTEMS
For more on addlight journal's "Building Startup Ecosystems" series, see: article I, article II, article III (coming soon).