Earlier this summer, addlight Inc. and Mitsubishi Estate Co., Ltd co-hosted an event—Mirai Salon #8—in central Tokyo.
Titled "New Business Development with Blockchain," Mirai Salon brought together four guest speakers who enthralled the audience with stories about innovation and new business creation in big companies and startups.
The first speaker was Masahiro Yasu, the founder and CEO of ALIS Co., Ltd., a social media platform seeking to transform the news and social media industry.
Via blockchain- and a token-based ecosystems, users of the platform create and reward trusted news sources—including authors—via the ALIS token.
A confidence score is also kept for each source, with each trusted source rewarded with more tokens.
Users, meanwhile, are rewarded via ALIS tokens for their active participation—when they "like" or comment on an article, for instance.
In this way, the platform and the community can evaluate reliable information dissemination and receive incentives, Yasu explained.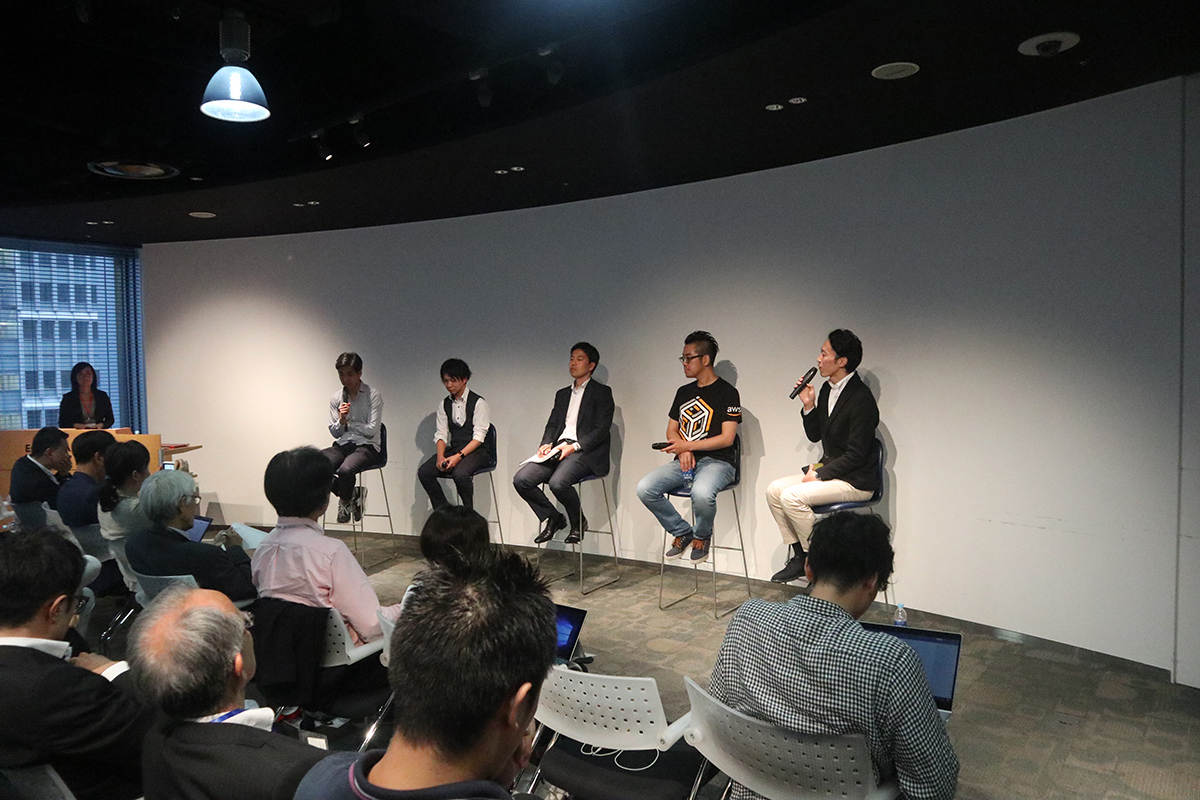 Prior to founding ALIS, Yasu worked at human resources firm Recruit Holdings Co., Ltd., a company he joined straight after graduating college.
However, he didn't feel like establishing ALIS while still at Recruit, in part because large companies tend to prioritize ROI for shareholders and, as a result, their focus—when a new business is created—is often on cost-cutting and monetization.
And what's more, he didn't have a clear impression of what could or could not be possible to achieve within a large company.
As of spring this year, ALIS' blockchain-based beta platform managed virtual currencies for around 2,000 users and held some 5,500 articles.
The platform had some 700 monthly page views, with the number of followers on Twitter increasing to 16,000 in a year. An unofficial fan base has also emerged overseas.
ELECTRIFYING BLOCKCHAIN
Yutaro Tomoto from the ICT strategy office of Chubu Electric Power Co., Ltd. spoke next, introducing the company's blockchain business as well as developments in the energy industry.
Tomoto began by noting that 2017 was significant for the industry. It was then that US-based startup LO3 Energy announced creating the world's first blockchain-enabled micro-grid, a system that allows energy to be generate, exchanged, and used locally. LO3 Energy is trialling its services in Brooklyn.
For Chubu Electric, Tomoto's first goal was to ensure the company was at ease and experienced with blockchain, in particular the OSS MultiChain platform—an open source software (OSS) for building blockchain—and such concepts as a minimum viable product (MVP).
Subsequently, the company launched in-house projects, including the creation of a blockchain-based electronic payment app.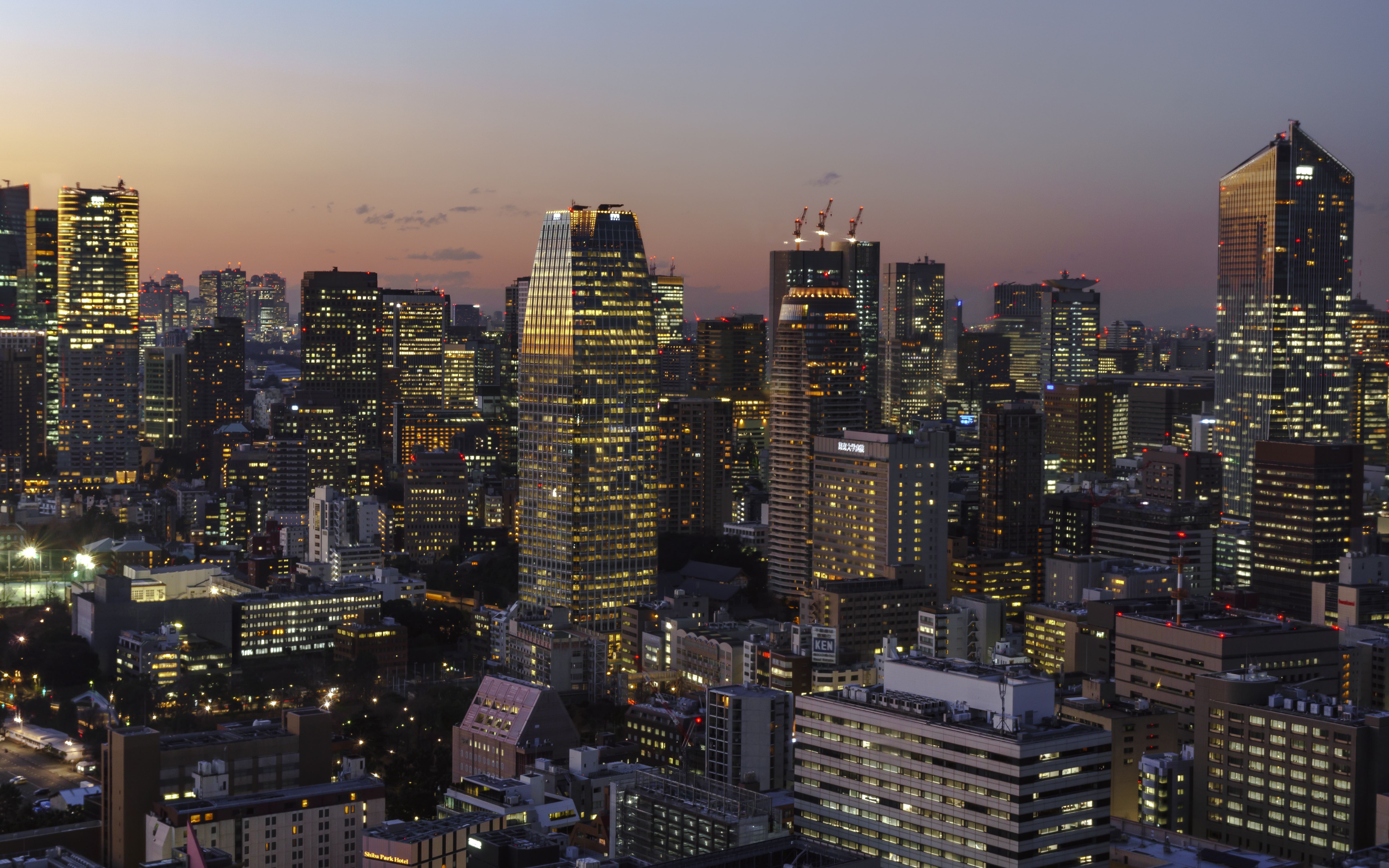 Chubu Electric also issued its own virtual currency—called "Cafe Enne Coin" (1 coin equals 1 yen). Such initiatives have led to increased usage and experience of virtual currencies within the company, Tomoto shared.
The upshot has been a new, innovative energy emerging at Chubu Electric, with the number of in-house collaborations increasing, as well as growing exchanges of surplus electricity using blockchain—just as Tomoto had imagined.
In March, Chubu Electric began a collaboration with IoT and IoM (internet of management) firm Nayuta Inc. and software developer Infoteria Corporation.
The firms are experimenting with blockchain-enabled technologies developed by Chubu Electric that monitor electric vehicle charge histories inside private homes.
While a "culture of innovation" has emerged inside the company as a fortunate by-product of such initiatives, care has to be taken not to cause a crisis given the industry—energy infrastructure—Tomoto warned.
Chubu Electric has carried out real-world tests and amassed proper use cases, as it is necessary to guarantee safety and to justify the business case, he added.  
CO-CREATION BETWEEN INDUSTRIES USING BLOCKCHAIN
For Fujitsu Ltd. Senior Manager Eiji Ikeda, co-creation between industries is an inevitable outcome of next-wave technology like A.I. and IoT. To optimize such developments, companies have to distribute and utilize big data.
That said, Ikeda  points to three prevailing issues in this space: a lack of actionable data; a lack of actionable ideas; and a lack of market-ready products.
And what's more, data often falls under an institution's trade secrets, or it is categorized as personal information, so even when circumstances allow for its use, it may not be possible to do so, he stressed.
スライドショーには JavaScript が必要です。
To solve some of these challenges, Fujitsu has created the Fujitsu Intelligent Data Service Virtuora DX Data Distribution and Utilization Service (Virtuora DX), a cloud service that enables companies and organizations to bring visibility to the value of their data, share it, and accelerate co-creations across industries. (Source: Fujitsu).
With the blockchain-based Virtuora DX, data is held locally at a company, even though it can be shared with partner organizations—within the Virtuora DX ecosystem—who have come together with a view to share their data.
The service incorporates Fujitsu VPX (virtual private digital exchange) Technology, a smart contract developed by Fujitsu Laboratories Ltd. Fujitsu VPX "extends the function of the blockchain to create data interchanges among companies without placing the data in external environments." (Source: Fujitsu)
In partnership with Mitsubishi Estate, SoftBank Group Corp., and the University of Tokyo, Fujitsu is conducting trials of the technology in Marunouchi, Tokyo's central business district.
AMAZON WEB SERVICES + BLOCKCHAIN
Following Fujitsu's Ikeda, Akihiro Tsukuda, from Amazon Web Services Japan Ltd. (AWS), spoke about AWS' engagement with blockchain.
While in 2017 the company deployed over 100 services, released some 1,430 new features, cut prices 65 times, a distinct blockchain-based service had yet to be developed, Tsukuda noted.
Without restricting workloads and industries, AWS favours a broad-based use of customer blockchains, and with a view to a steady operation, has taken a proactive stance for their development.
Tsukuda pointed to five AWS-based blockchain use cases, spoke about the company's AWS Partner Network (APN) Blockchain Partners (a collaboration with blockchain experts to develop proof-of-concept and production-ready blockchain solutions), and mentioned AWS Blockchain Templates, a blockchain network on which apps can be built using open source frameworks.
In addition to simple information exchange on the blockchain, Tsukada said that there is an increasing number of inquiries about whether a business can be launched using blockchain itself.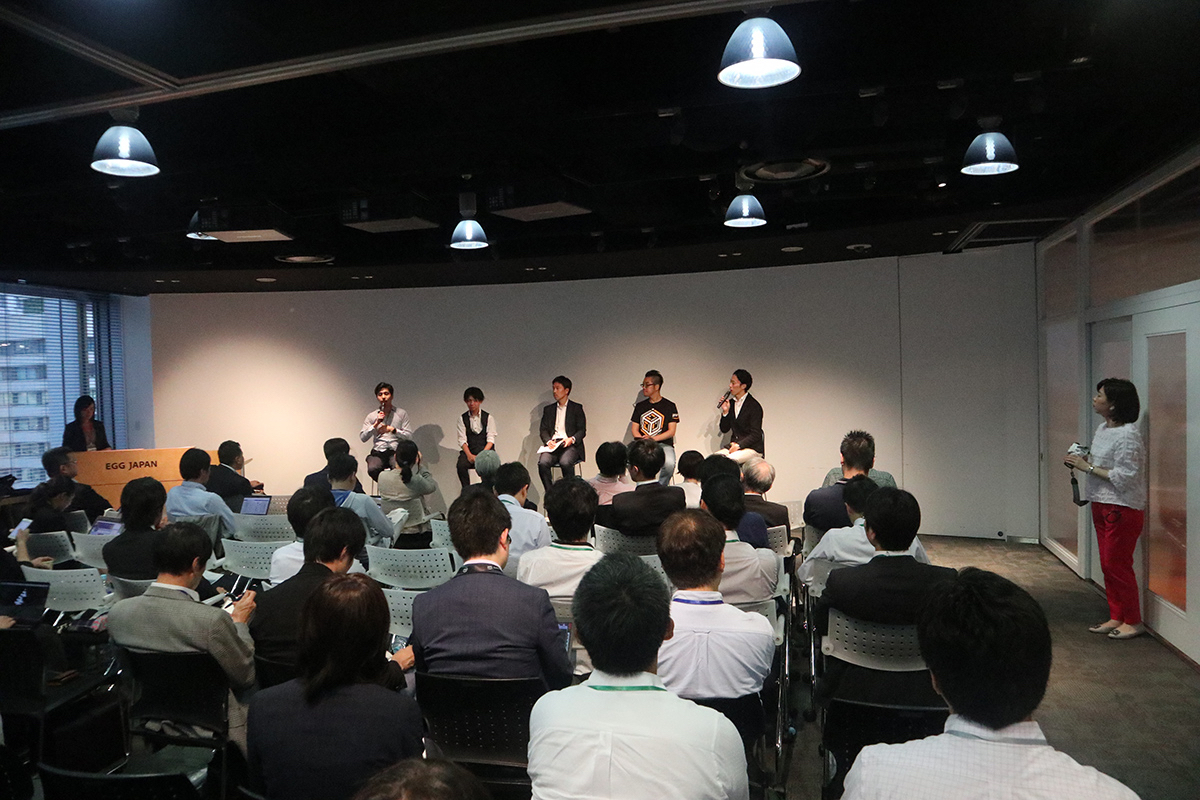 BLOCKS IN THE AIR
After the presentations, the second half of the event was dominated by a robust question and answer session moderated by Tadaaki Kimura, the CEO of event co-host addlight Inc.
Questions ranged from how successful blockchain use cases can be implemented to the challenges of blockchain implementation in the energy industry.
And inquiries as to whether there are technical differences in blockchain deployment in Japan versus overseas, as well as those on the future of blockchain, were fielded by the highly engaged audience.
A full-house event, Mirai Salon #8 drew to a close over networking and light refreshments. We hope you can join us next time.
ABOUT MIRAI SALON EVENTS
Co-hosted by real estate giant Mitsubishi Estate and Tokyo-based innovation consulting firm addlight Inc., Mirai Salon events bring together experts in the field of Open Innovation who share use cases in such areas as robotics, automobiles, and next-generation tech like A.I./machine learning, automation, and blockchain. (mirai is Japanese for "future.")
ABOUT addlight Inc.
addlight Inc.'s business creation services and Open Innovation initiatives support the creation of corporate + startup collaboration in Japan. For more details on our service offerings, visit addlight's homepage (in English and Japanese).