In spring, addlight Inc. and Unicorn Farm co-hosted an event, "The Secret: New Business and Innovation Success," in collaboration with LIFULL Co., Ltd.
The CEO and Founder of TomyK Ltd., Tomy Kamada, and the CEO and Founder of Unicorn Farm, Masa Tadokoro, shared their secrets for success when creating a new business. addlight's CEO and Founder Tadaaki Kimura was the moderator.
NEW BUSINESS SUCCESS: WHAT YOU NEED TO KNOW
In his keynote presentation, "How to Create a New Business Success," Kamada said a typical startup begins by first tackling a problem for which there may be many solutions.
If the technology-enabling solution has been identified already, the question then becomes, how do you sell it to suit your—or the market's—needs.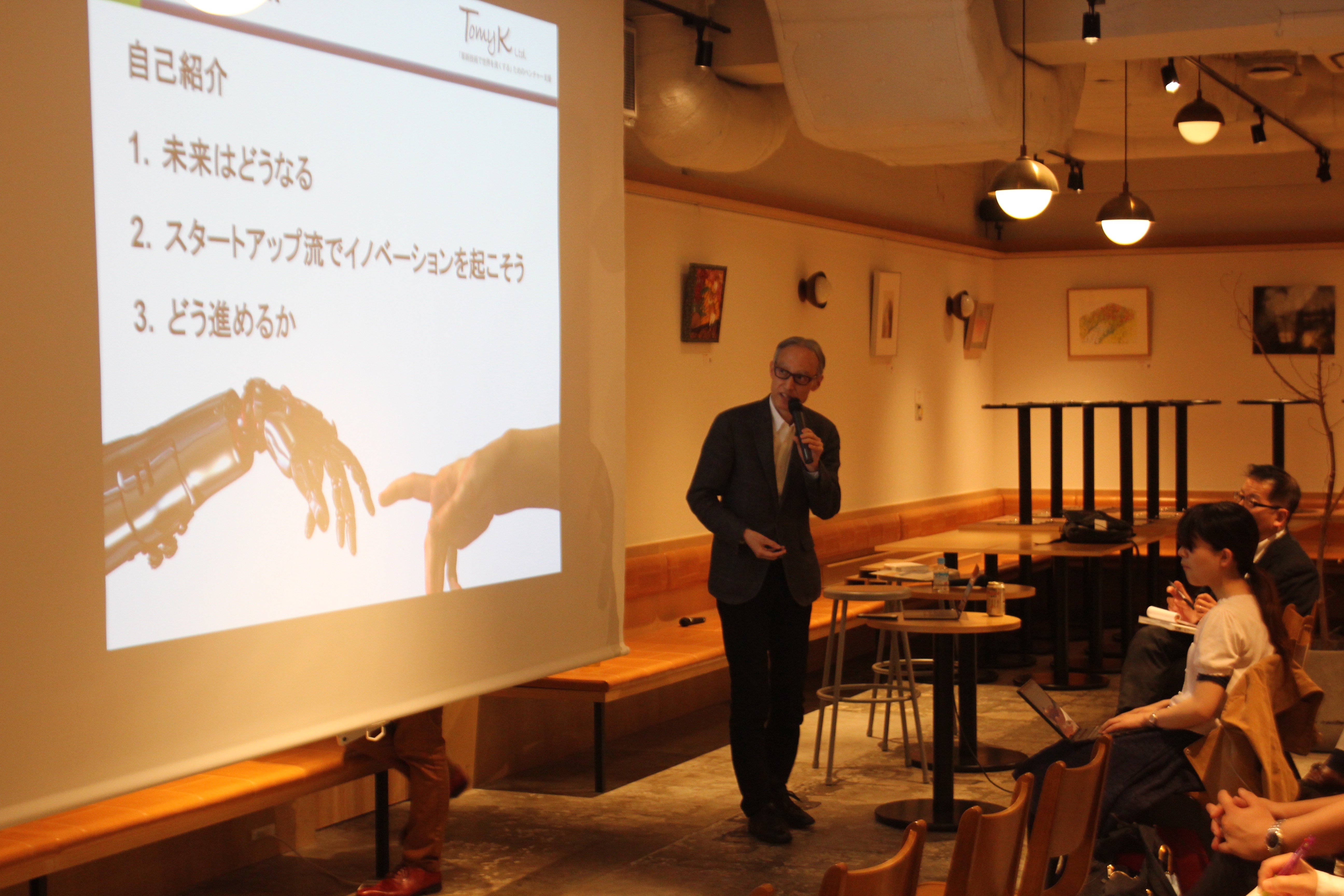 And if the solution is deemed to be the best-fit for the problem, two key questions remain: first, is the problem itself of societal significance?
And second, is there a big enough market for it? To answer both questions, it is necessary to test the hypothesis and to iterate.
More often than not, the first iteration will not work out, and a successful outcome will only likely emerge after a process of trial and error. Persistent iteration often leads to great possibilities, Kamada added.
Kamada urged the audience to pay attention to the medical field. Thus far, we have focused on economic and industrial optimization, but, going forward, innovation will shift its focus to humanity itself, he noted.
ADAPT OR DIE: WHY FEEDBACK LOOPS MATTER
In his presentation, titled "7 Steps to Cut New Business Failure by 90 percent," Tadokoro from Unicorn Farm tapped into his past, and shared the lessons learned from his own startup failures.
It's worth noting that he has experience of doing due diligence for some 1,500 companies and 300 advisory engagements around the world.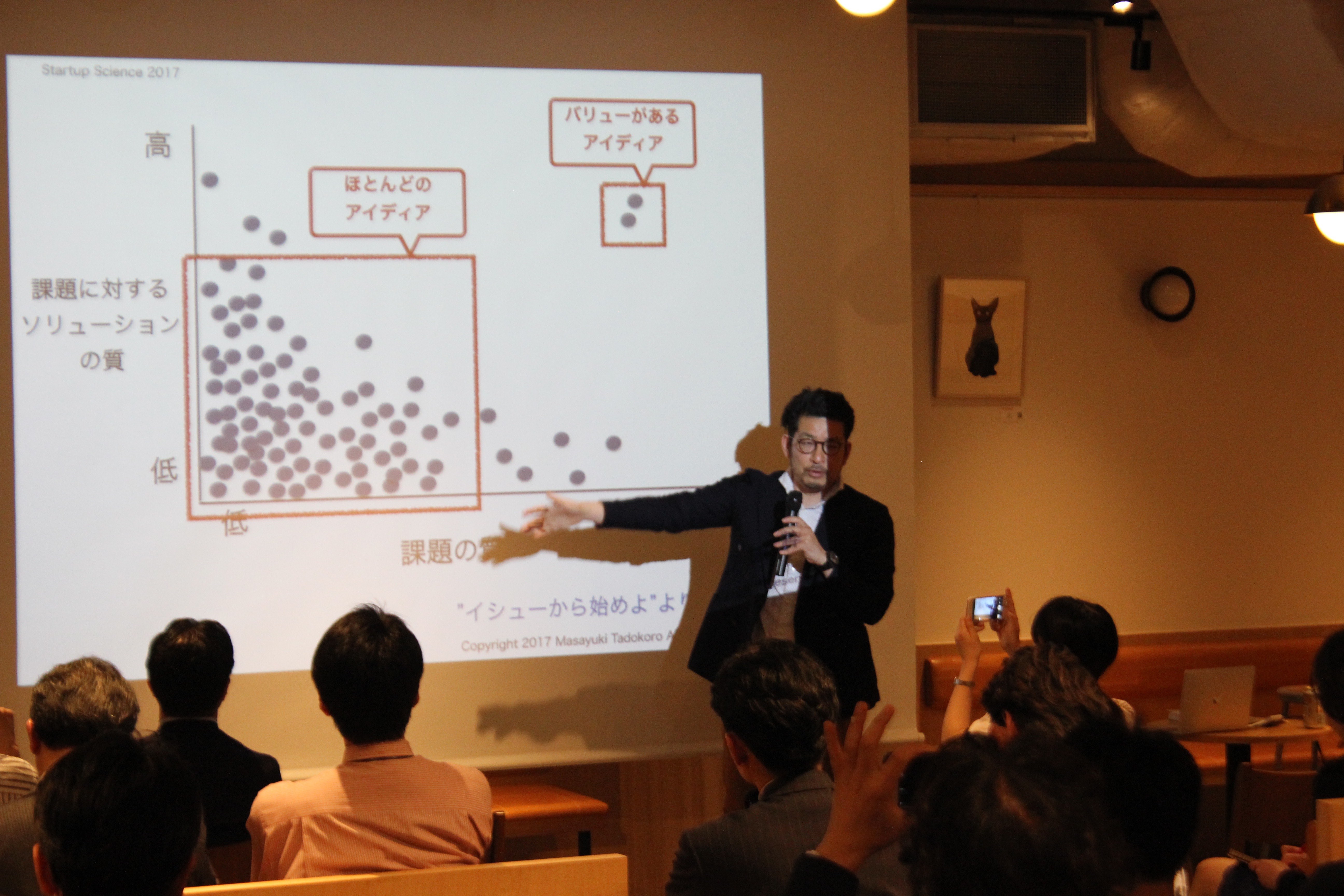 When considering startup successes and failures, the most important thing to remember is to focus on learning, Tadokoro said.
For Tadokoro, startups that focus on lessons learned can raise 7x more funds and grow 3.5x more than those that don't.  
The latter, he noted, are enthralled by their own ideas, make suboptimal products or services, measure only that which they want to measure, and get trapped in a loop of confirmation bias.
So how do you learn from the past? There are a number of steps. First, build a hypothesis or confirm your goals and knowledge of the status quo.
Second, get feedback on the hypothesis via the media and through surveys or first-hand accounts from customers.
Third, ensure a hypothesis verification loop so that you create solutions with market fit—that is, make or offer what people want, rather than what fits your own preconceptions.
SO, HOW DO YOU INNOVATE?
Following Kamada and Tadokoro's presentations, event co-host addlight Inc.'s Kimura moderated a panel discussion with the presenters on how to ensure success in new business innovation.
A number of questions were fielded during the discussion, including how startups should decide on the timing of their launch following a few pivots, and how they can get a "big picture" view of  their vertical.
For Kamada, the emphasis should not be about pivots as such; rather, it should be the realization that one iteration is probably not enough.
What's need is constant feedback and iteration over a year or so and, ultimately, validation via paying customers.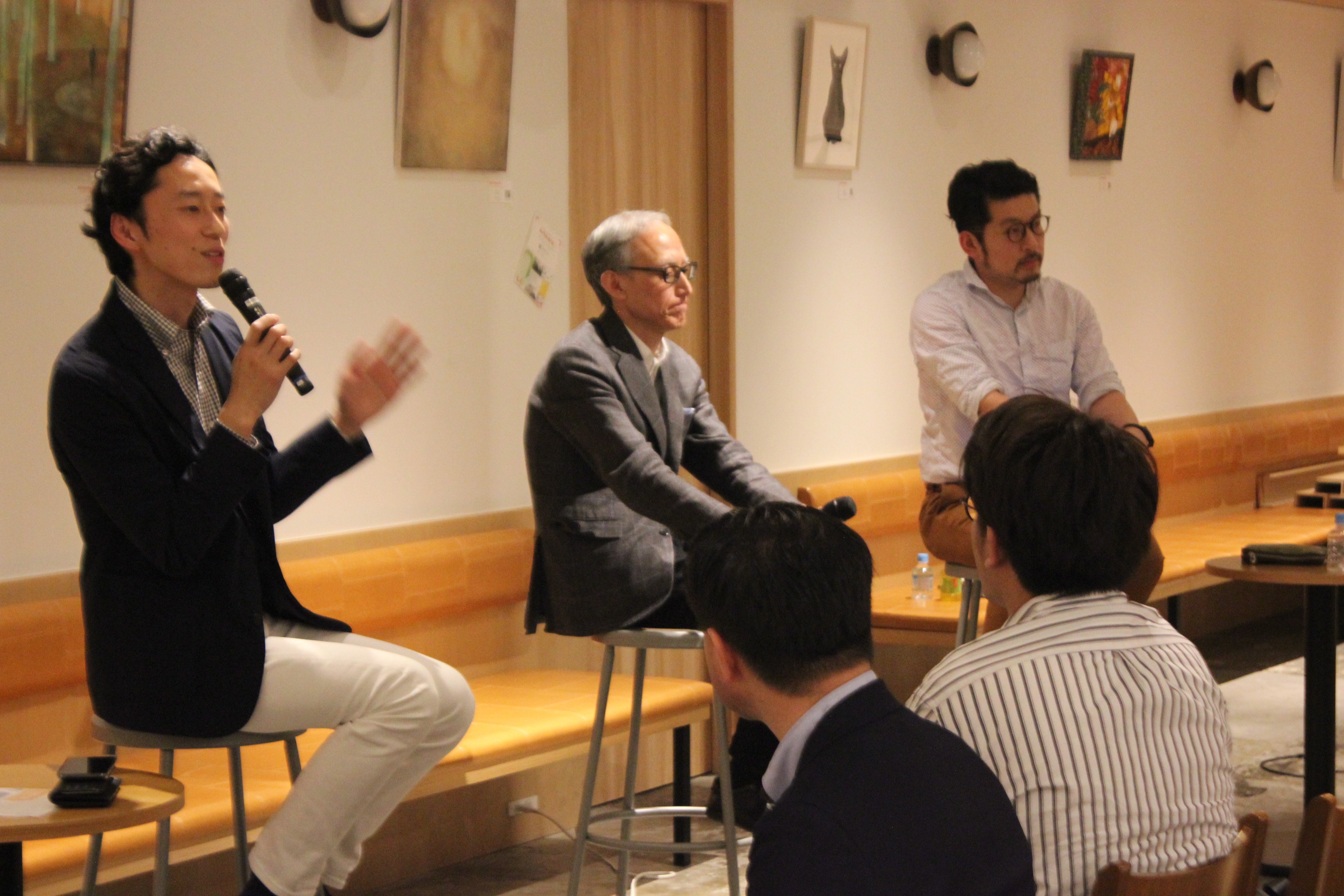 Finding product-market-fit (PMF) and having a "blue ocean strategy"—or entering an uncontested market—is key, Tadokoro noted.
In the SmartHR space, for instance, when a product or services hits a 60 percent threshold of negative customer feedback, that service or product is likely to perish.
Other areas discussed during the panel session included how to lower hurdles to scaling by using open source technology, how to help big companies appreciate innovation and to adapt to startup solutions, and how to ensure corporate buy-in when looking to implement new ideas.
A question and answer session and an opportunity for networking over light snacks followed.
RELATED LINKS
ABOUT addlight Inc.
addlight Inc.'s business creation services and Open Innovation initiatives support the creation of corporate + startup collaboration in Japan. For more details, visit addlight's homepage (English and Japanese)
ABOUT addlight Inc.'s STARTUP INNOVATION
Startup Innovation/Tokyo Startup Dating event series bring together entrepreneurs, investors, and members of the investment and startup ecosystem in Tokyo to share lessons learned in their entrepreneurial journey. Held every few months, the event may include startup pitch contests, lightening-fast talks, and fireside chats. An opportunity for networking is included.