With 50 coworking spaces and over 100 accelerators, incubators, and innovation centres, the entrepreneurial ecosystem is rapidly expanding in Korea.
A key reason for that expansion is social innovation and impact investing, the deployment of solutions and funds to solve systemic societal and environmental challenges. (Center for Social Innovation)
It turns out that entrepreneurs and investors are not just interested in making dating apps or buying bitcoin; they are also eager to develop solutions—or invest in startups—tackling society's most-pressing problems.
And when they seek a base from which to launch their projects, they do so increasingly with partners like Root Impact.
Based in Seongsu-dong, an area of Seoul that has been dubbed "social venture valley" due to a concentration of some 200 social innovation entities, Root Impact is at the frontline of Korea's social innovation revival.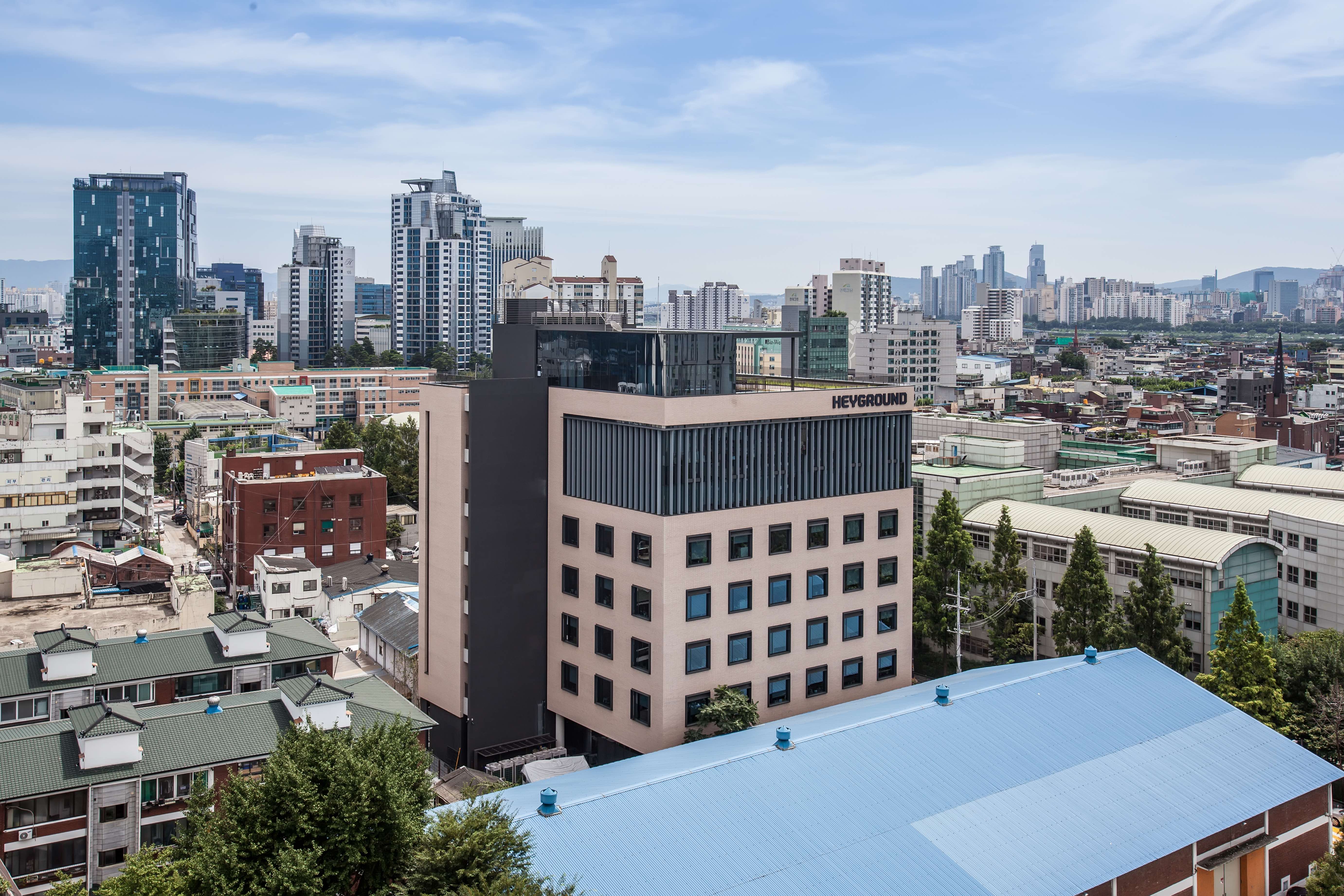 At its innovation hub, called HeyGround, like-minded peers gather to exchange ideas, find solutions, and receive investment and mentorship.
What's more, the organization is augmenting the co-working model by introducing co-living spaces, called D-well, for those who work for social innovation.
Together, these spaces ensure Root Impact's cohort of innovators have all-day, 24/7 opportunities for networking, finding synergies, and developing social solutions. 
In a world where the profit motive appears to be the principal guiding force for innovation, players such as Root Impact show that tackling society's apparently intractable problems can also be a driver of new ideas, products, and services.
The following is an excerpt of addlight journal's exclusive interview with Jaehyong Heo, the co-founder and CEO of Root Impact.
We also sat down with Bora Kang, the business lead at HeyGround, and Jiyong Huh, the community developer of D-well.
スライドショーには JavaScript が必要です。
BRIEFLY, WHAT CAN YOU TELL US ABOUT ROOT IMPACT?
Jaehyong Heo: Root Impact operates within three different spheres: work, live and learn. Each of them is based on the concept of being a Changemaker. For us, a Changemaker is someone who wants to tackle current social issues, meaning the companies that rent the co-working space are actually socially minded.
BORA, A COMMENT ON HEYGROUND?
Bora Kang: Root Impact has a mission to support the growth and sustainability of social entrepreneurs. One problem they have is a lack of high quality space and access to professional services, like legal, accounting, and consultancy services. So we decided to create communities for social entrepreneurs and Changemakers, and this building, HeyGround, is the result.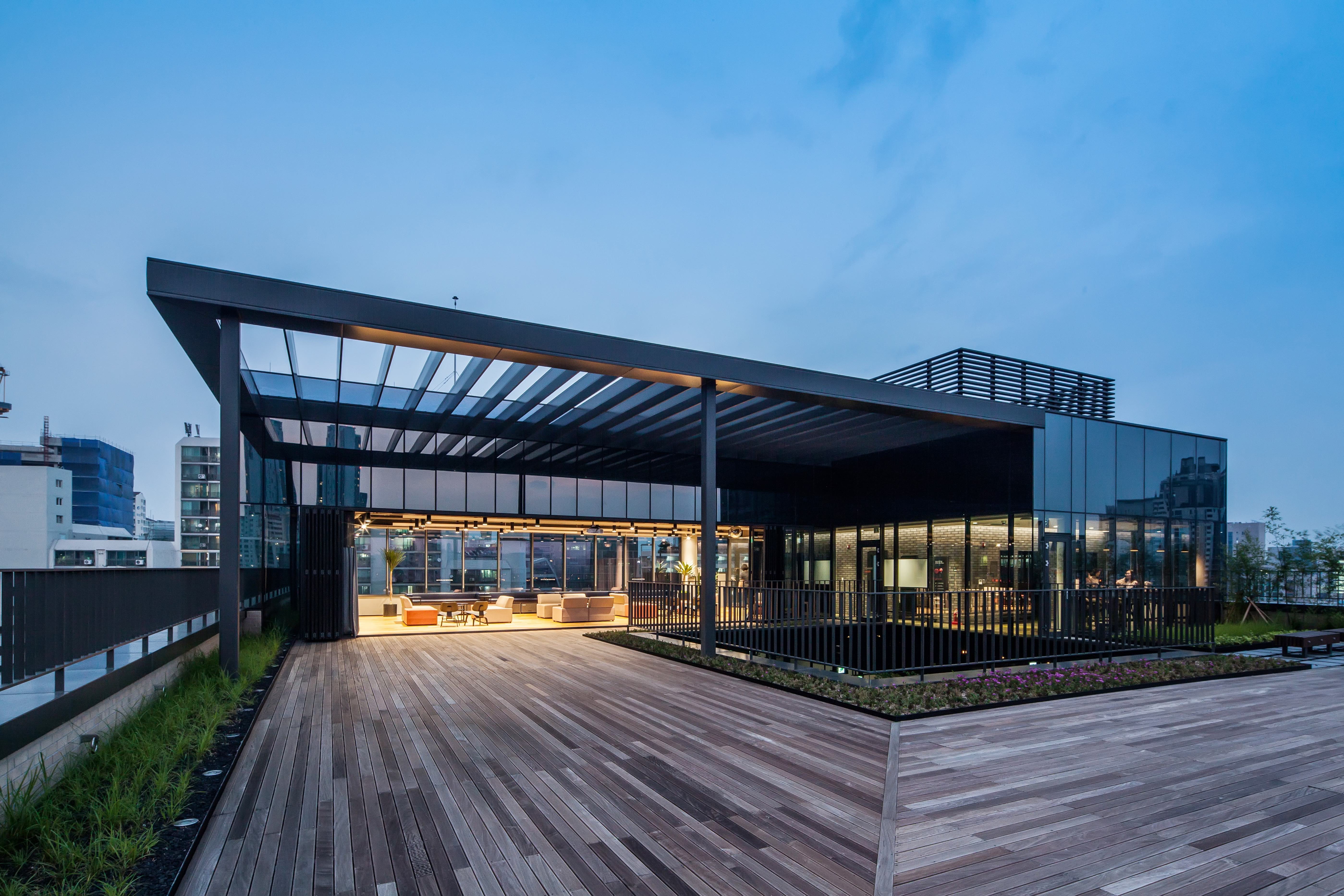 CAN YOU GIVE A BRIEF INTRO TO D-WELL'S CO-LIVING CONCEPT?
Jiyong Huh: It's about bringing a culture of community or sense of belonging to a millennial generation who want to live in private yet quality spaces and, at the same time, want to have a sense of being part of something big. D-well is an opportunity for them to do so affordably (rents are 40 percent lower than local monthly rates) while building a long-term, sustainable network of young Changemakers.
HOW DOES SHARED LIVING ADD TO THE ECOSYSTEM?
Jiyong Huh: It totally changes the atmosphere of the street. We enjoy watching those special moments when the residents of our co-living space meet and face each other on the street, asking: "How are you doing?" Or when they go to an old bar in the neighbourhood and unintentionally meet. More than the facilities or programs, living together is the easiest way to build bonds or find common ground within the community.
DO YOU HAVE PLANS TO EXPAND YOUR CO-LIVING OFFERINGS?
Jiyong Huh: Yes. We opened our first house in 2014, and a second the following year. We are looking to build a house for 200 to 500 people next.
スライドショーには JavaScript が必要です。
WHAT KIND OF COMPANY TYPICALLY IS BASED AT HEYGROUND?
Bora Kang: There is a diverse community here, from education providers to careers mentors to farm-to-table services. The Sovang restaurant, for example, is a chain focused on helping to combat senior poverty in rural areas. They buy all the ingredients used in their menus from senior farmers in the Cheongsong area. And as they pay a greater price for the goods than the local value, the farmers get a higher return on their farming, and this allows them to continue providing locally sourced food.
WHAT CAN YOU SAY ABOUT ROOT IMPACT'S PROGRAMS; DO THEY CATER TO FOREIGNERS?
Jaehyong Heo: Sure. Impact Basecamp is a problem-solving workshop for young Changemakers, while Impact Career Y is a matchmaker program designed to connect interns to potential social venture companies. Impact Career W, on the other hand, is a matchmaking platform between social venture companies and women seeking to rejoin the workforce. And Impact Career G is designed to place foreigners in specific roles in social venture companies.
HEYGROUND HAS INTERESTING DESIGN FEATURES. IS THERE A STRATEGY INVOLVED? 
Jaehyong Heo: Yes. Linking nearby floors together via a shared space, for example, was intentionally done to create a community feeling where people from separate floors can gather, get coffee, share ideas, and interact. This was instead of having separate common areas on each floor. Actually, the name "HeyGround" is inspired by a desire to bring people closer in a common area where they can say "hey" to their peers.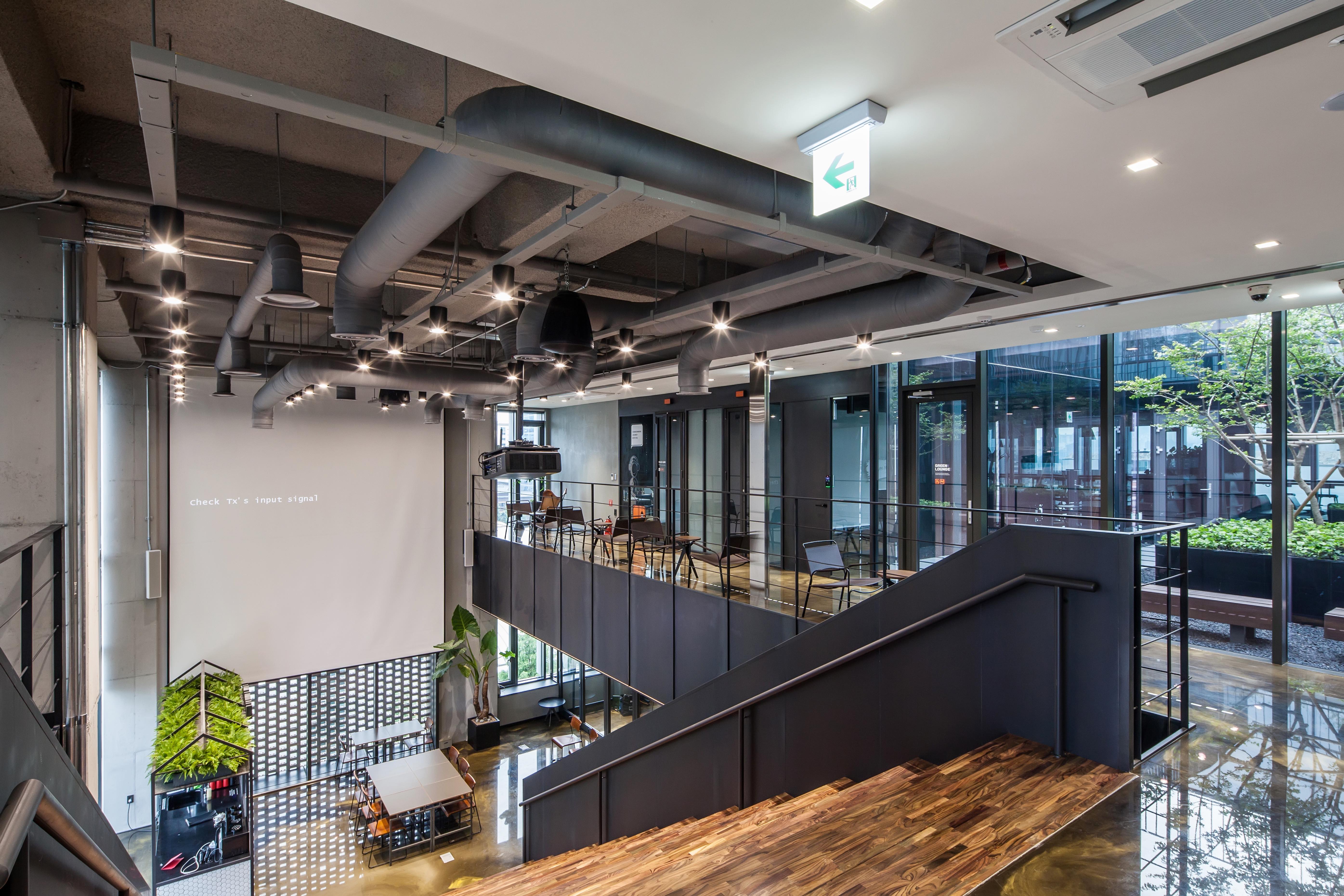 CAN YOU TELL US WHY THE SEONGSU-DONG AREA IS CALLED "SOCIAL VENTURE VALLEY"? 
Jaehyong Heo: Seongsu-dong is called "social venture valley" due to the growing amount of socially conscious work sprouting up within the area. Root Impact and HeyGround are not the only companies doing this type of work here, though we were one of the first. As you know, the government is really pushing for social startups to tackle current social issues, such as youth unemployment. Young people in Korea are being encouraged, for example, to enter or establish socially-minded startups instead of taking the more traditional path of working for a large corporation.
WHY DID YOU INITIALLY GET INVOLVED IN SOCIAL IMPACT INNOVATION?
Bora Kang: Unlike businesses that use resources only for the pursuit of profit, I would like to use them to make the world better. I was also inspired by my own interest in combating current social issues, and I found Root Impact's initial mission, too, is centered around this pursuit. In general, social impact and the non-profit sector are considered to be careers lacking financial reward. One goal of Root Impact is to change this perception.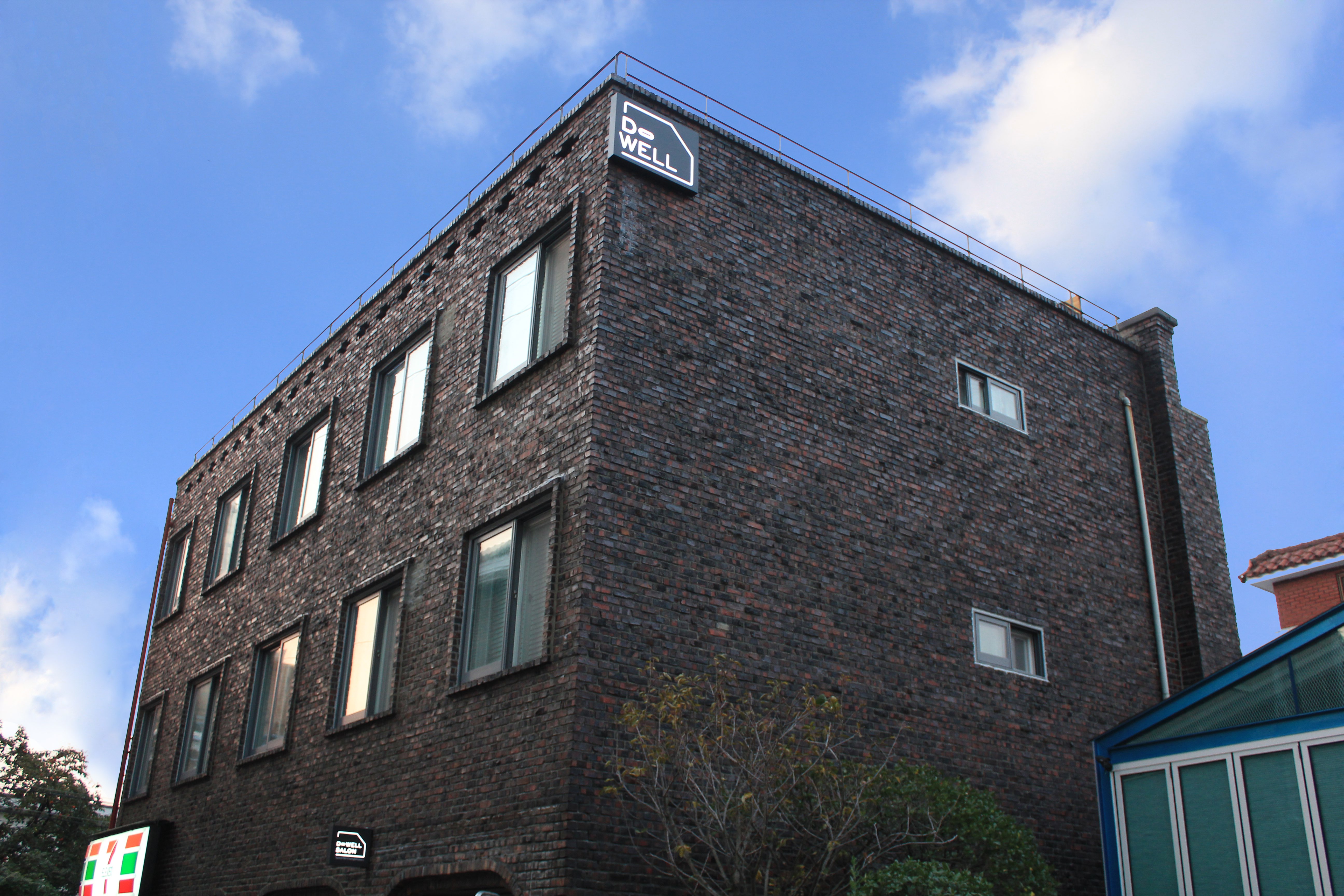 For more on addlight journal's "Building Startup Ecosystems" series of articles on Korea, see: