Blockchain's relationship with Japan goes back to its very origin: the technology is synonymous with its inventor Satoshi Nakamoto, a "person" apparently of Japanese heritage.
While Nakamoto's actual country of origin remains a mystery, Japan itself has cautiously embraced the technology he invented, and that includes government, corporates,  startups, and society at large.
In Japan, blockchain is attracting interest locally and from overseas; the technology is largely seen by the business ecosystem as a once-in-a-generation opportunity to spark innovation across all sectors.
BLOCKCHAIN RISING
And with the dramatic downturn in token prices beginning in early 2018—the initial coin offering (ICO) "craze" peaked in late 2017—blockchain investment is beginning to resemble traditional venture capital investment in its style and valuation.
As a result, blockchain startups are focusing more on revenue, and they're working increasingly with corporate partners (to accelerate development or solve business problems)  and VC firms.
What's more, this turn of events is leading startups from overseas to come to Japan in ever greater numbers; they come because the country is seen as a champion of blockchain projects.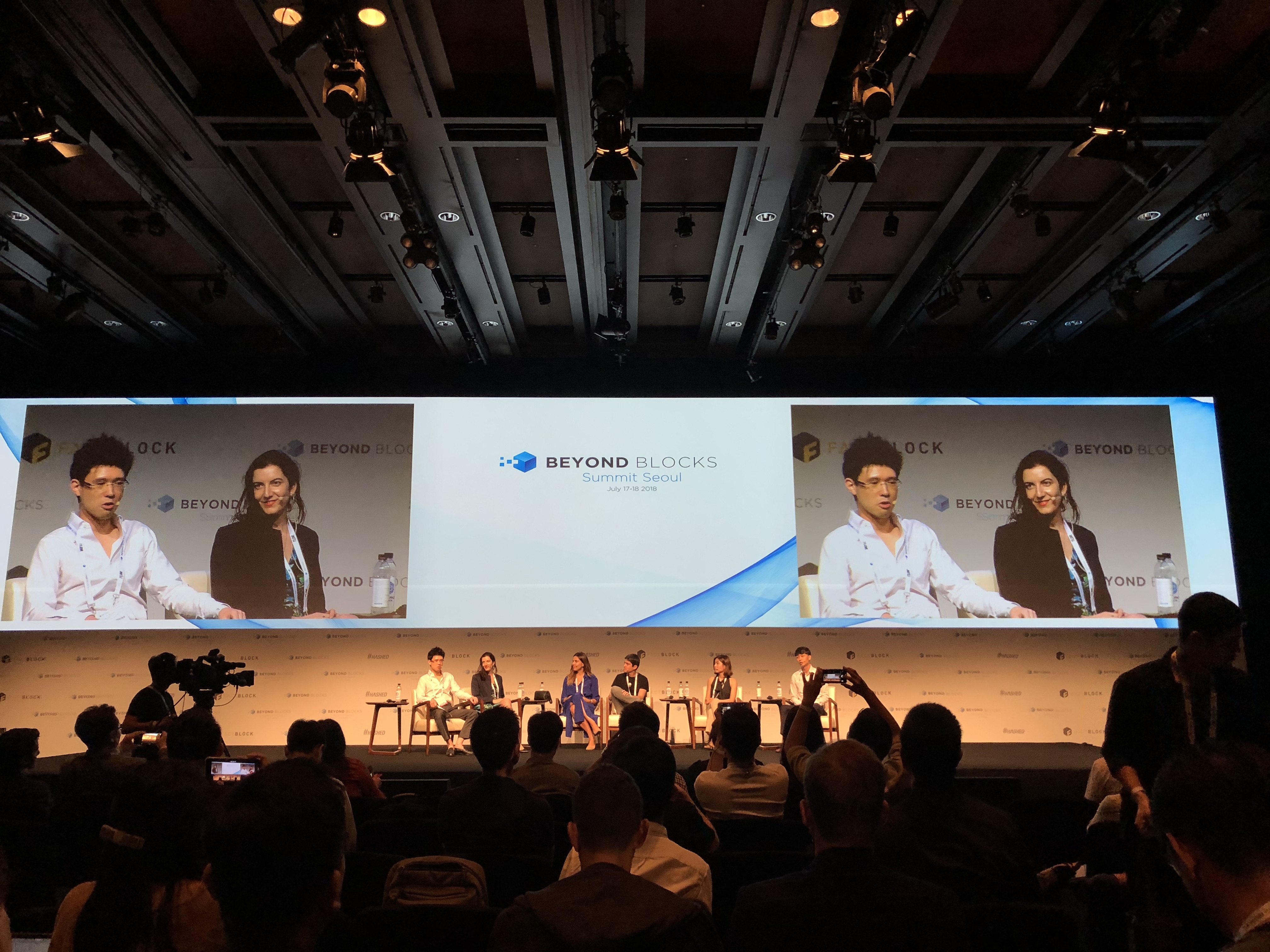 BEYOND BLOCKS
That being said, the jury is still out on whether such collaborations—be they in Japan or elsewhere—are always successful. This leads to a number of questions.
What are some of the open innovation opportunities for corporates and startups to collaborate? Why do such collaborations sometimes struggle to succeed? How can startups maximize on such opportunities?
For a deep dive into these issues, venture capitalist Max Weiss exchanged views with some of the world's leading blockchain innovators: CEO and Co-founder Simon Yu from Storm, CEO at OGroup Maja Vujinovic, Co-founder at Orbs Uriel Peled, Director of Partnerships at Stellar Ella Qiang, and Head of Investments at LINE's blockchain fund, unblock Corp., Sabrina Tachdjian.
A consultant here at open innovation firm addlight Inc, and a general partner at venture capital firm Millennium 7 Capital, Weiss spoke with the group during a panel discussion this summer at Beyond Blocks, a leading-edge blockchain summit held this time in Seoul, Korea (see event summary, YouTube).  
PART I: BLOCKCHAIN OPPORTUNITIES FOR CORPORATES + STARTUPS
A key question for the group was: "What are some of the opportunities for corporates to collaborate with startups, especially when it comes to blockchain technology?"
Several key drivers for startup + corporate collaboration were pointed out, such as blockchain's long-term potential to be a game-changer in a number of industries.
Other notable drivers for blockchain adoption by corporates were: to enable creation and distribution of value to society at large; a fear of missing out (FOMO) on a new technology; and blockchain's ability to create buzz and good public relations (PR).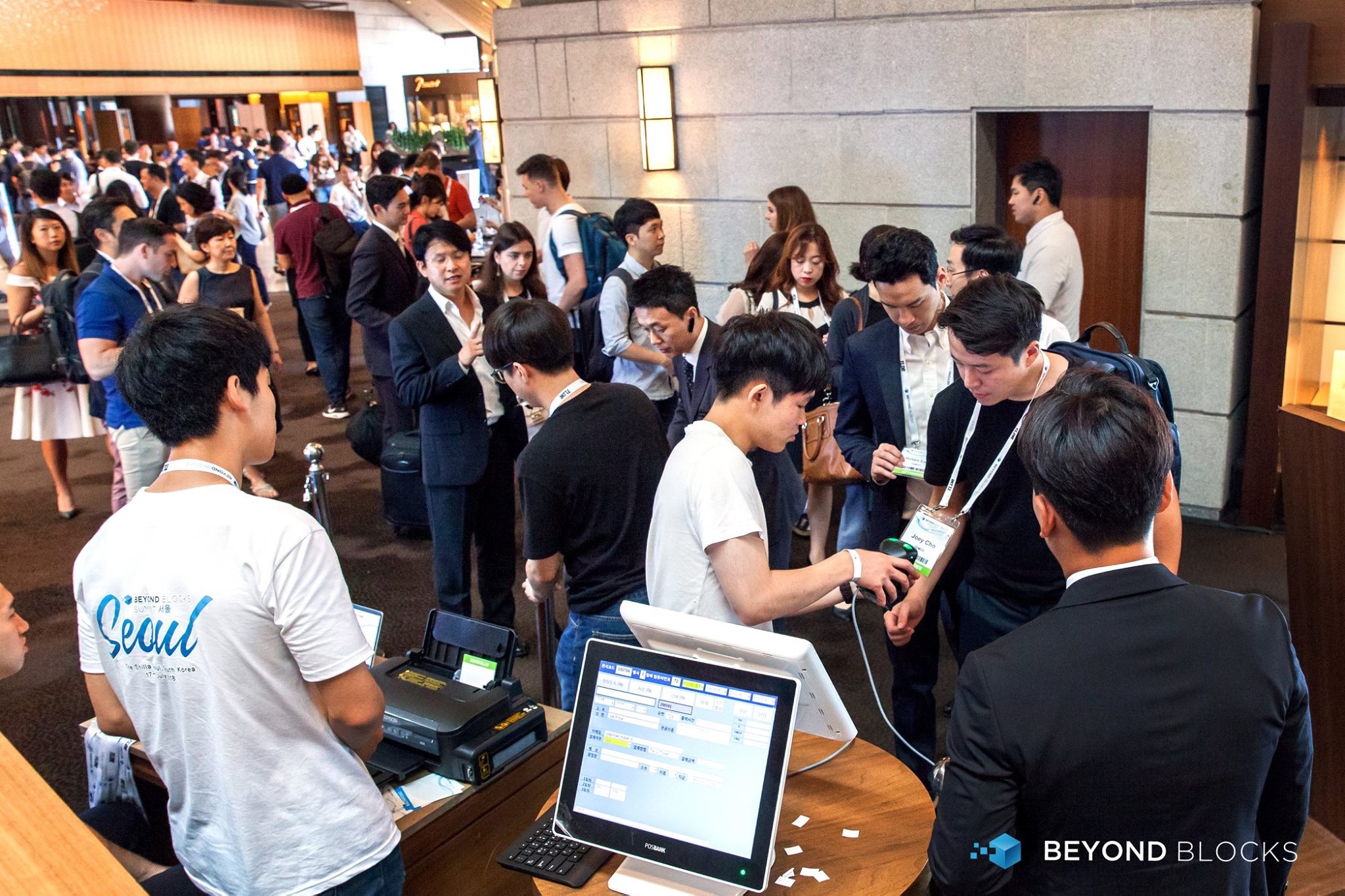 NEW GAME-CHANGER FOR FINANCE
One industry where blockchain is seen as having the potential to be a game-changer is the financial services sector, especially cross-border payments and remunerations.
In finance, institutions like banks and cross-border remittance providers face a slew of legacy issues, including aging infrastructure, lack of interoperability between systems, and costly and inefficient transnational payment services.
This is especially the case when dealing with "exotic currency corridors," pointed out Ella Qiang from Stellar.
Examples abound of cross-border payment pain points faced by migrant workers, many of whom have a need to send money back home to relatives. Top among them are transactions costs, Qiang said.
Using an open source, distributed and community-owned network to process its transactions, Stellar's platform is designed to reduce such costs.
The company is non-stock, nonprofit corporation that provides low cost financial services through development of their decentralized network.
CURRENCY CORRIDORS
If you're a migrant worker from Thailand and you want to transfer money home to Cambodia, for instance, traditional service providers can charge up to 50 percent of the transfer amount. This is a less-than-ideal situation, especially for already financially squeezed workers.
By contrast, Stellar only charges the sender a nominal fee amounting to "a fraction of a fraction of a penny," which is redistributed to the Stellar community (no-one actually gains profit from each transaction).
In such cases, legacy institutions see blockchain (including distributed ledgers, open source platforms, decentralized servers, and tokenized ecosystems) as a panacea for remittance pain points.
Blockchain startups, meanwhile, can create an opportunity—in collaboration with corporates—to reinvent the finance industry's infrastructure and processes, Qiang observed.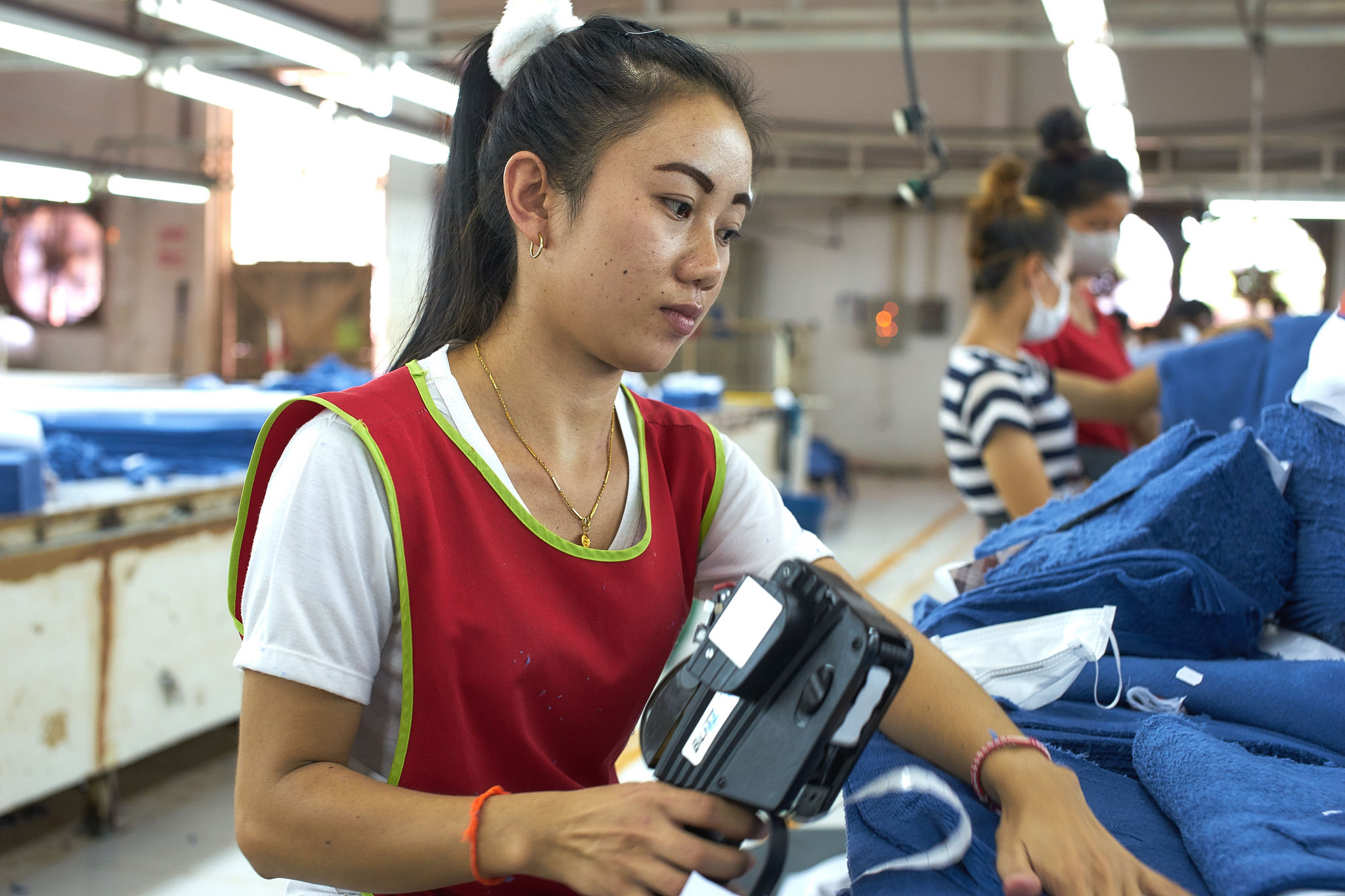 DATA DECENTRALIZATION + VALUE CREATION
Another opportunity that the blockchain ecosystem is presenting startups and corporates is decentralization and distribution of value creation.
In the pre-blockchain era, which is still today's status-quo, value creation and its benefits have been largely centralized in large corporations and SMEs, Orbs' Peled pointed out.
Facebook, for instance, dominates the social media space, and Google is king in Internet search. Both companies leverage their dominance to sell customer data and rake vast rewards via AdTech-enabled campaigns.
The upshot is that regular consumers of such platforms are mere generators of value, which is  monetized by the central authority or company, in this case Facebook or Google.
Users themselves enjoy little, if any, monetary benefit from the value they create—the posts, comments, photos, and videos that we share on social media, for instance.
BLOCKCHAIN + MASS CONSUMER MARKET ADOPTION
Orbs wants to change all that. Based on the Ethereum blockchain, the company's public blockchain allows developers to create dApps (decentralized applications)—or  tokenized applications run on decentralized networks.
Via its dApps, Orbs has a simple aim: to onboard the mass consumer market onto blockchain. To do so, the startup is working with social media networks, AdTech companies and others, and levering them to blockchain.
At the heart of Orbs' challenge is centralization of customer data by corporates, and whether the value creation mechanisms of such companies can be disrupted via redistribution to the user.  
By creating the next generation of blockchain-enabled, decentralized platforms, end-users may themselves be able to earn rewards from the (distributed) value they generate, Peled added.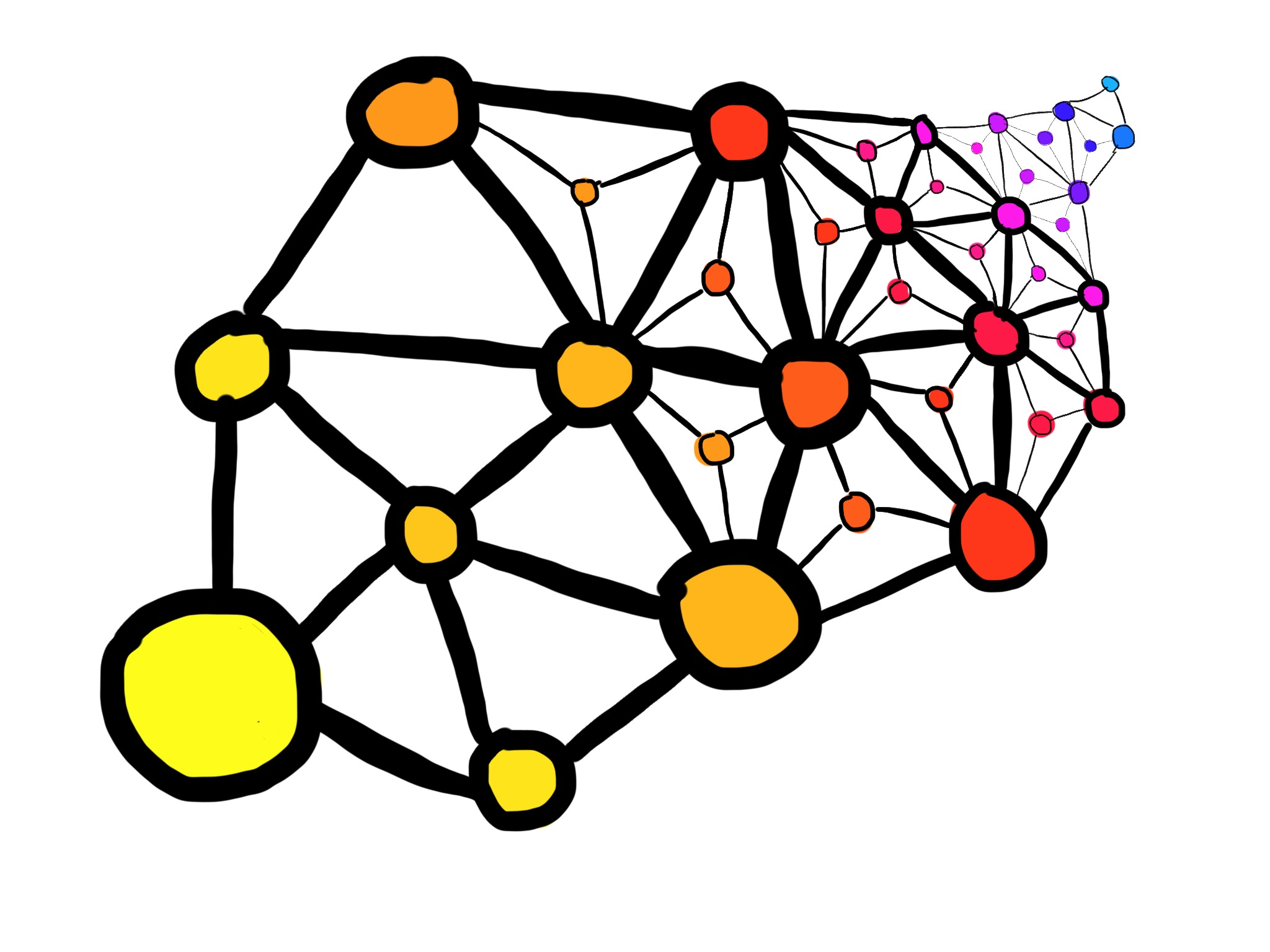 F.O.M.O IS A FACTOR
As always with any new technology that is considered a game-changer, incumbents are driven to seek its adoption because of a fear of missing out (FOMO), noted Qiang from Stellar.  
Vujinovic from OGroup agreed. In addition to FOMO between companies and impending blockchain disruption across a number of sectors, she added, there is a massive thirst for innovation across a variety of industries.
An investor at OGroup, a firm with a focus "on convergence of legacy systems and decentralized open protocols," Vujinovic previously drove innovation and blockchain pilots at GE Digital, a subsidiary of General Electric.
GOING VIRAL WITH BLOCKCHAIN
While giving a nod to FOMO and acknowledging there are genuine, long-term business use cases for blockchain, Storm's Yu noted that, in the short run, many are looking to capitalize on the technology's ability to generate buzz and positive PR.
Yu pointed to San Francisco-headquartered mobile payments company Square Inc. as an example.
When Square's mobile payment service Cash App (formerly Square Cash) started supporting bitcoin trading in January 2018, the company's stock price jumped from highs of USD 34.68 at the beginning of the month to USD 45.8 by the month's end. (Nasdaq) This led to a stream of media mentions and increased PR for Square.
OPEN INNOVATION: WHAT STARTUPS NEED TO KNOW
EXECUTIVE ADVICE
SHORT VERSION
LONG VERSION

Ella Qiang,

Stellar; 

Maja Vujinovic,

OGroup; 

Uriel Peled, 

Orbs

Your offering is part of a whole

When working with corporates, you have to understand how what you offer fits into their overall ecosystem.

Simon Yu,

Storm

Keep it simple when speaking with key  decision-makers

Some of the best presentations are a single slide long. Simplify, and back it up with data.

Sabrina Tachdjian, LINE and unblock

Cultural difference are real, so be careful of local practices

Don't underestimate language and cultural barriers. Understand local business relations, create documents in the local language, and have a local team.

 

Maja Vujinovic,  

OGroup

Disruption has real-world consequences, so keep your eye on the big picture.

AI/machine learning, smart contracts, robotics, e.t.c., are replacing human jobs. When startups present these solutions, they often forget to mention retraining? Look at things in a holistic way.
PART II: CHALLENGES FACED BY STARTUPS IN OPEN INNOVATION WITH CORPORATES
Blockchain clearly represents opportunities for startups and corporates, but a number of real challenges still exist.
One of them is the timeline for delivery of new blockchain services. This is especially so when expectations for delivery are not aligned between the parties, say due to unforeseen integration issues or delays in innovation.
Another problem is due to unforeseen staff changes on both sides, again leading to delays in implementation.
It is not uncommon in Japan, for example, for senior executives (even in open innovation divisions) to be re-deployed and replaced by someone with less experience.
In addition, there may be misalignment of cultures and goals on both sides that are not ironed out at the beginning, or internal resistance to innovation within a corporation.
Or, issues may arise due to lack of understanding of the new technology, or due to genuine fear of what disruption means for an established company's status quo, including its existing business lines.
IS BLOCKCHAIN READY FOR PRIMETIME; IS IT NEEDED?
Sometimes, such as with fast-evolving yet still immature tech like blockchain, it may be that the technology is not ready for primetime, acknowledged Yu from Storm.
It is widely accepted that blockchain still has issues with scalability, so one question to ask when offering a solution is: "Are you providing a short- or long-term blockchain service or product?"
Demands for long-term projects are likely to reflect a corporate's genuine interest in the technology, while short-term collaborations may signal a passing interest or need to create buzz, Yu warned.
And, as the "law of the hammer" reminds us, to paraphrase, "If your only tool is a hammer, then all your problems will look like nails."
This is to say, not all pain points need a blockchain solution, and that includes decentralization, automation via smart contracts, and open source, Vujinovic from OGroup noted.
That's especially so for large corporations whose timescales are often measured by quarterly reporting KPIs, or whose current systems work well enough.
A new blockchain-enabled solution that disrupts their tried-and-tested systems and workflows may not be what they are looking for, she observed.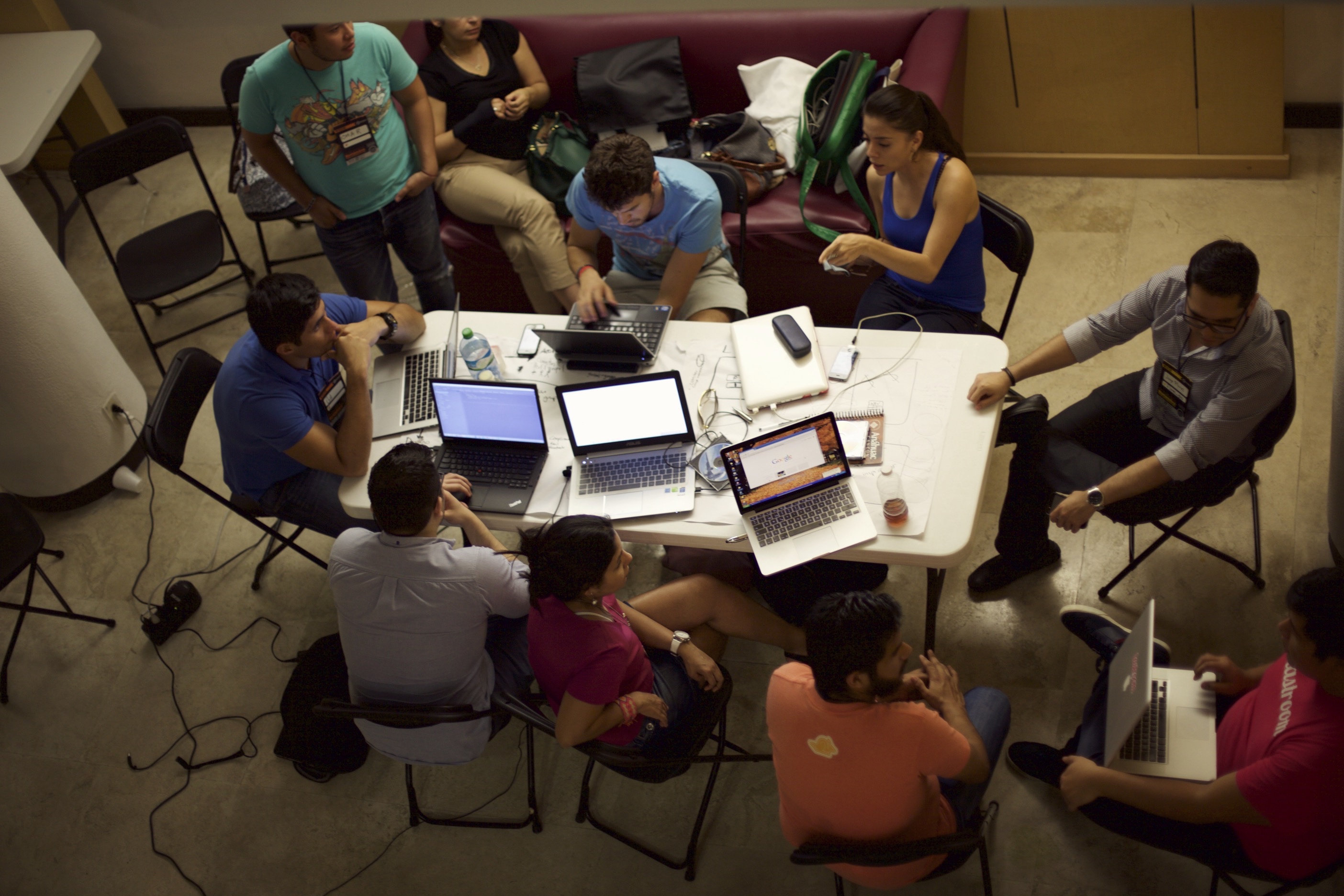 A CLASH OF CULTURES: STARTUP WINGS, INCUMBENT ROOTS
Indeed, challenges in open innovation collaborations may go deeper than a given technology and whether it is needed.
It may be that startup and corporate cultures simply are not aligned at their core. So the overriding question should be, "Is the collaboration a good fit?"
A number of reasons account for such misalignment, quite apart from the already mentioned internal resistance to change, or short reporting cycles.
LINE, for instance, still has an iterative, startup mentality when it comes to product development, so it has not been a problem for them to implement blockchain projects, noted Tachdjian from LINE's unblock fund.
But that is not always the case with large companies. Many of them have rigid corporate structures, which makes it difficult to move at the pace of a startup, or even a  fast-changing technology like blockchain, Tachdjian added.
Vujinovic from OGroup shared similar sentiments, but noted that sometimes the rigidity lies with the startup.
She noted that young entrepreneurs, like she was, who achieve early success often give off a "know it all" attitude when presenting their latest solutions.
But quite often, the solution does not fit their target industry or company; or it works in one sector, say tech, but not in another; or it may not be applicable across a big company's many divisions.
Any of these cultural or attitudinal differences—whether from the corporate or startup side—may derail a promising open innovation project even before it gets started.
OPEN INNOVATION SUCCESS
To avoid such pitfalls, the group came up with a number of helpful tips for startups, suggestions that should be on any founder's open innovation "cheat sheet."
An obvious step is for the startup to make themselves intimately aware of their potential corporate partner's underlying business and company culture, and to orient their solution accordingly.
Peled from Orbs agreed, adding that, at least in the crypto startup scene, a lot of solutions-inspired ideas are built from scratch or based on a White Paper, rather than taking a business-needs approach that focuses on real-world problems.
Corporates already have a customer base and deep knowledge of their industry, so what they need most is a "new state of mind" or way of seeing their existing business, not total disruption.
For blockchain, the "new way of seeing things" includes open source code platforms, decentralization, and ecosystems, Peled added.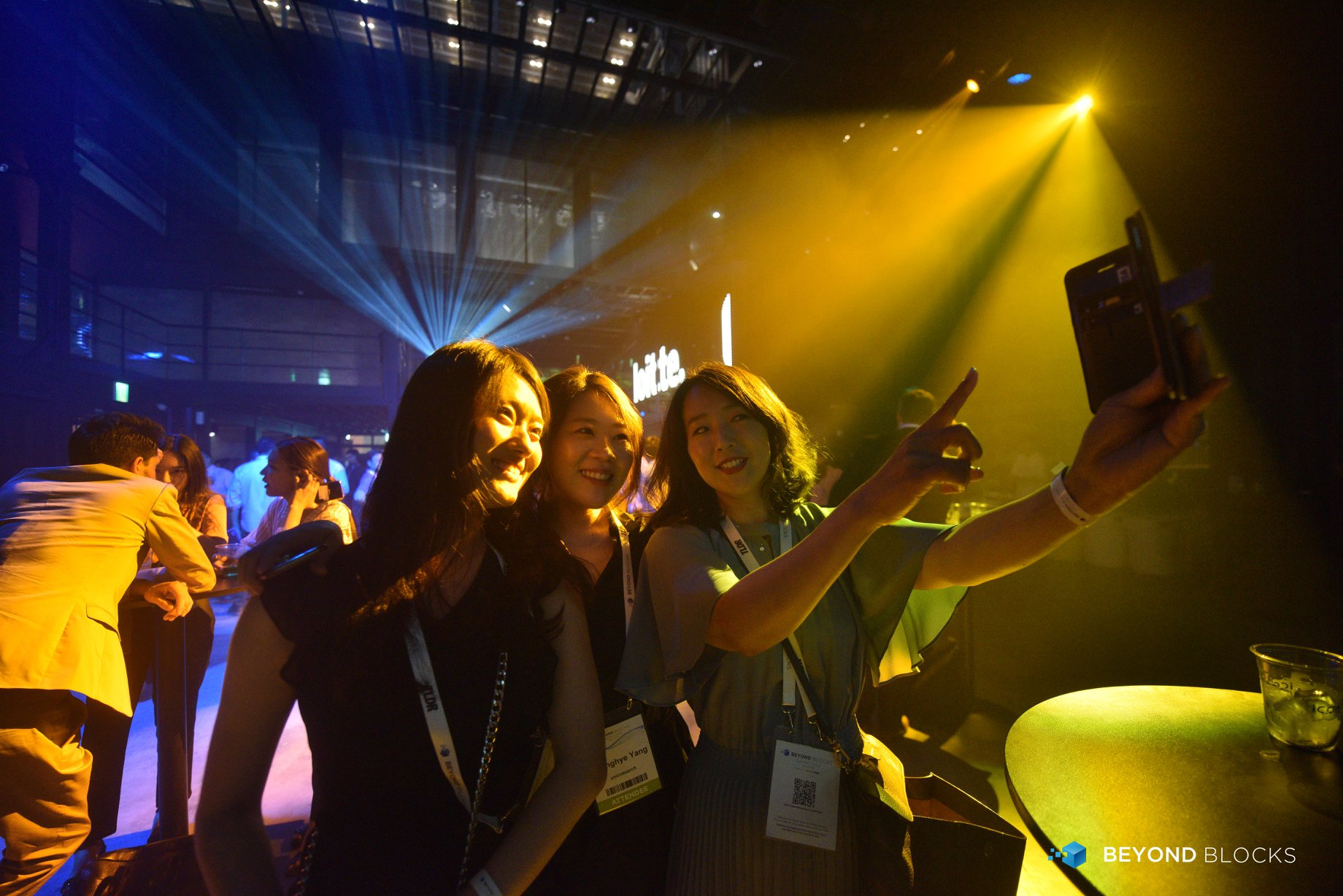 THE AGE OF BLOCKCHAIN
In this brave new blockchain world, it's not so much about intellectual property as open source; it's less about business models and more about ecosystems; the token economy, rather than just pure money-making, is the main driver of innovation.
To succeed, startup founders need to ensure corporate buy-in. This means making sure your potential partner understands the new rules and concepts and how they can positively affect corporate workflows, structures, and bottom lines.
It means winning hearts and minds before you can line pockets, urged Peled. But it also means understanding how corporates work—and what they need.
"When we started Orbs, our goal was to bring these methodologies into blockchain, to be pragmatic, to build something that works, to understand the problems that we are trying to solve—and we try to connect this to the real world," he concluded.
STARTUP CHEAT SHEET: HOW TO SUCCESSFULLY PITCH TO CORPORATES
Have a good use case for your solution
Go through the company list to identify potential clients
Due diligence: the initial interview with a corporate is an opportunity to see if your culture matches theirs
Make sure your solutions can be integrated across the corporate's business divisions
Don't be a "know-it-all" entrepreneur who knows nothing about the potential partner
It helps to be business-oriented/consumer-facing rather than solutions-driven
RELATED NOTES
addlight Inc. is an innovation consultancy based in Tokyo, Japan. addlight combines strategy consulting and a large network of startup, corporate, public sector, and university partners to build innovation domestically and internationally. We also work with startups, corporates, and accelerators based overseas to help local corporations gain advantages in Japan.
Millennium 7 invests in deep tech from Japan, Europe, and the United States to solve global societal issues ranging from aging populations to urbanization.
The Beyond Blocks summit is  focused on real business issues that help blockchain companies develop into genuine tech startups. Connecting blockchain enthusiasts from across the world, including industry thought-leaders, legendary investors, and leading startup founders, the conference is renown for its deep-dive insights, one-of-a-kind opportunities for partnering, and interactive networking.