When blockchain was invented in 2008, few imagined that the distributed computing technology would find application beyond its original use as a public ledger for the bitcoin  cryptocurrency. It has.
Blockchain is finding a footing in areas as diverse as finance and insurance, retail and services, public health and energy, and telecommunications and media.
While these use cases are yet to mature, a key feature is likely to be automation via Smart Contracts—self-actuating or self-enforcing agreements between parties, enabling systems or even entire companies to be run without supervision.
Smart Contracts may not be in common use yet. But as Japanese corporates are already piloting blockchain projects en masse, we can expect them to become a defining characteristic of the Autonomous Age.
In Japan, blockchain has developed a strong following. This year alone, over 70 entities including legacy institutions such as banks and management consultancy firms—as well as blockchain startups—joined forces to establish the Japan Blockchain Association.
CORPORATE BLOCKCHAIN ADOPTION BOOM
Japan's love affair with blockchain includes corporates embracing the technology internally, or outsourcing its developments in partnership with third parties such as domestic and overseas startups.
Messaging app developer LINE Corporation, for example, is establishing its own blockchain platform. Systems integrator NTT DATA is looking to tap into startups and other partners around the world in bid to create new blockchain-based solutions.
Meanwhile, Mitsubishi UFJ Financial Group (MUFG), the world's fourth-largest bank, was set to launch its own digital currency, called MUFG Coin, in early 2018.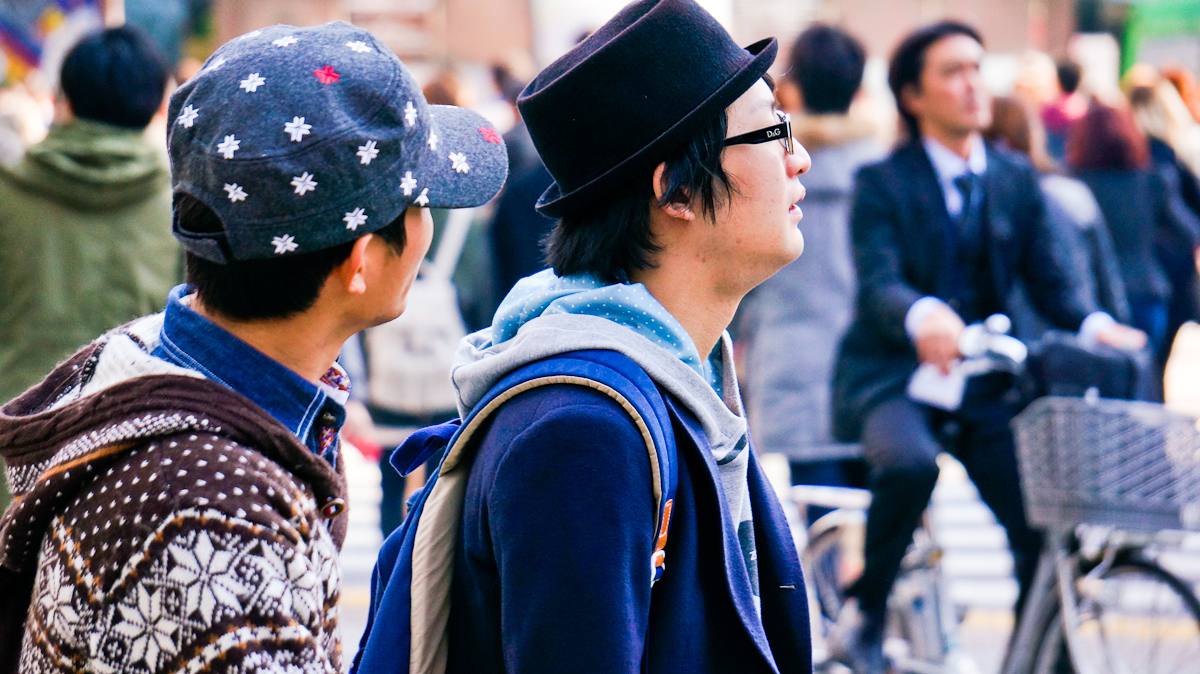 And the investment subsidiary of financial services giant SBI Holdings Inc. announced January the establishment of a fund (worth approximately 32 billion yen) with a focus on promising blockchain startups.
FIRST AMONG PEERS IN BLOCKCHAIN ACTIVITY
Indeed, SBI Holdings was ranked first globally among corporate blockchain investors between 2012 and 2017 by startup analytics firm CB Insights.
So it comes as no surprise that some 56 percent of corporates in Japan are considering blockchain pilot schemes, according to a survey by the Nikkei (Japanese link).
And Japan's financial regulator—the Financial Services Authority—has an unambiguous approach to regulation which has allowed acceptance of the technology to flourish here: for example, some 3.5 million people in Japan are thought to trade in cryptocurrencies, arguably the highest number in the world (Fortune).
What's more, the government itself is jumping onto the blockchain bandwagon, with trials underway by the ministries of justice and land to use blockchain as a central repository of land and property registration (Nikkei).
JAPAN TECH LEADERS
With such trends in mind, some 100 top corporate, VC, and startup executives gathered in Tokyo in April for Japan Tech Leaders Summit (JTLS).
JTLS brought together some of the leading blockchain startups from around the world, as well as large corporations that are already partnering with—or are eager to engage with—blockchain startups.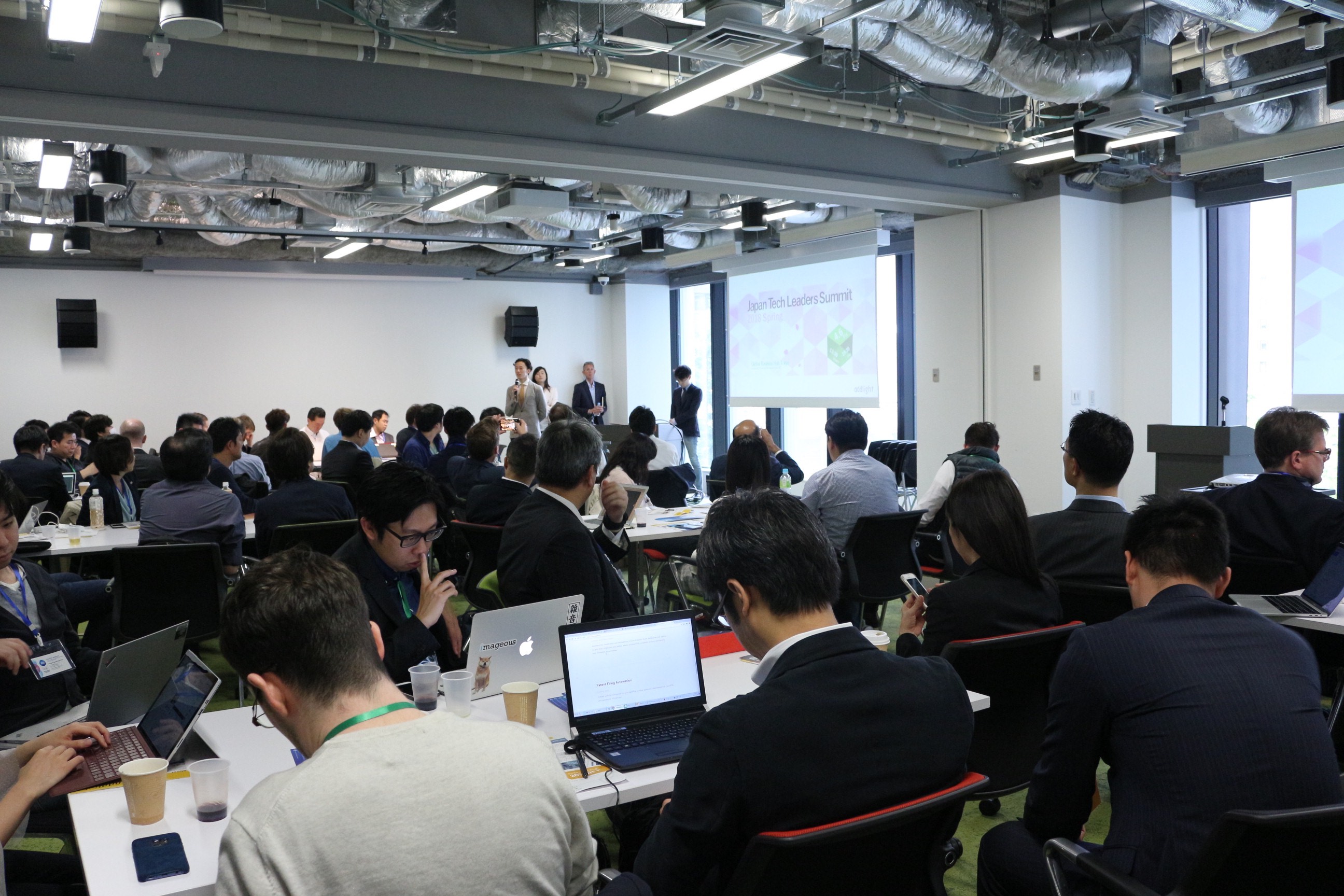 Panels such as "How Blockchain Brings Disruption to Existing Business Models and Vertical Industries," featured industry leaders including Masanori Kusunoki, one of Japan's foremost cryptocurrency thought leaders advising the government on regulation in Japan, and CTO of MUFG's venture investment subsidiary Japan Digital Design Inc. (JDD), Tomohiro Maruyama from NTT DATA, and Cyrus Khajvandi from Silicon Valley-based blockchain startup Mobius.
OPEN INNOVATION + MULTI-SECTOR COLLABORATION
A system integration company with over 2 trillion yen in net sales in FY 2017 (NTT Data), NTT DATA was one of several actively pro-blockchain corporates at JTLS.
The company's blockchain-led collaborations around the world, of which there are public and private sector use cases globally, include partners in Spain and Italy.
In Spain, the company has partnered with the nation's first multi-sector blockchain consortium, called Alastria, said Maruyama.
Established in 2017, Alastria consists of 70 entities, such as banks, telcos, universities, and smart cities—as well as blockchain startups.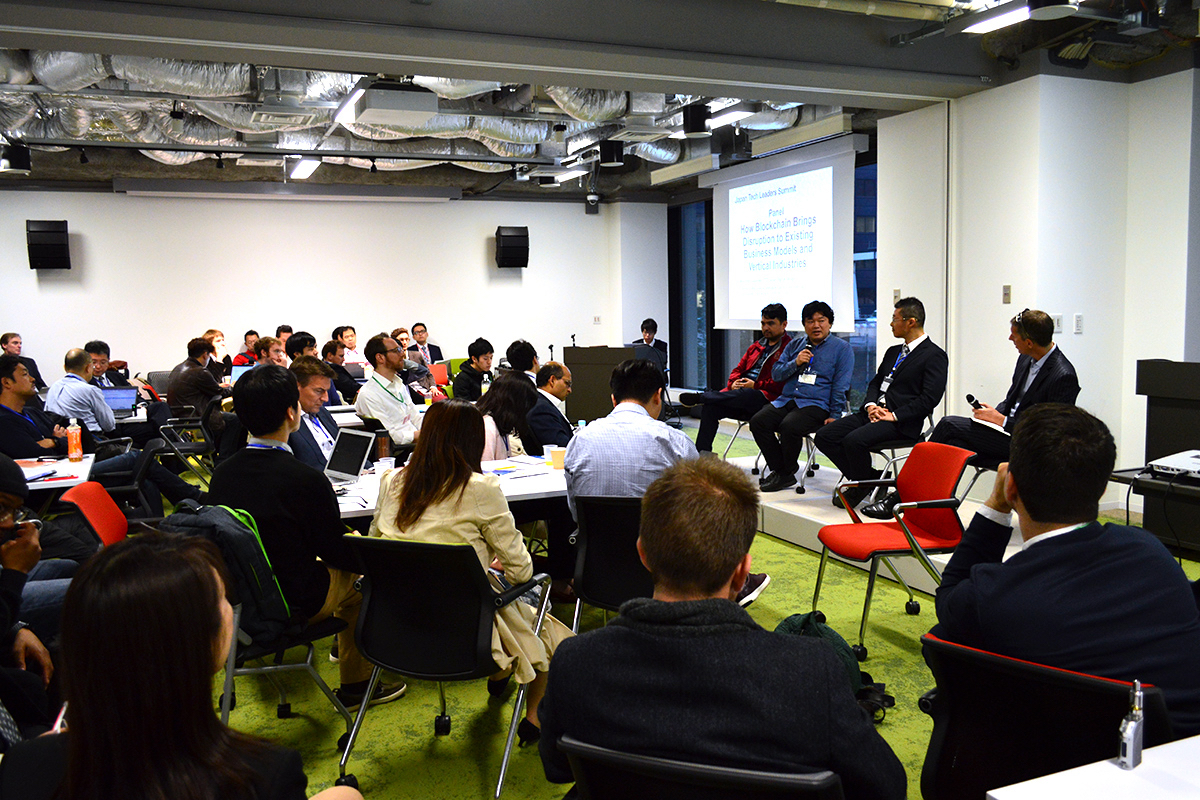 The consortium's initial aim is to tackle issues around money laundering by developing Know Your Customer (KYC) digital ID systems based on blockchain, Maruyama explained.
If the trial succeeds, users won't have to share their personal information each time they want to use products and services.
Once recorded on the platform, personal identification will become easier than ever before, allowing private and public sector goods and services to be dispensed in a timely and secure way, he noted.
OPEN INNOVATION + SUPPLY CHAIN
NTT DATA's foray into foreign markets extends beyond multi-sector collaborations to include tie-ups with blockchain startups.
In early 2018, the company announced its intention to develop business platforms for Japanese manufacturers via collaboration with Silicon Valley-based Skuchain Inc., a blockchain startup with a focus on supply-chain management technologies.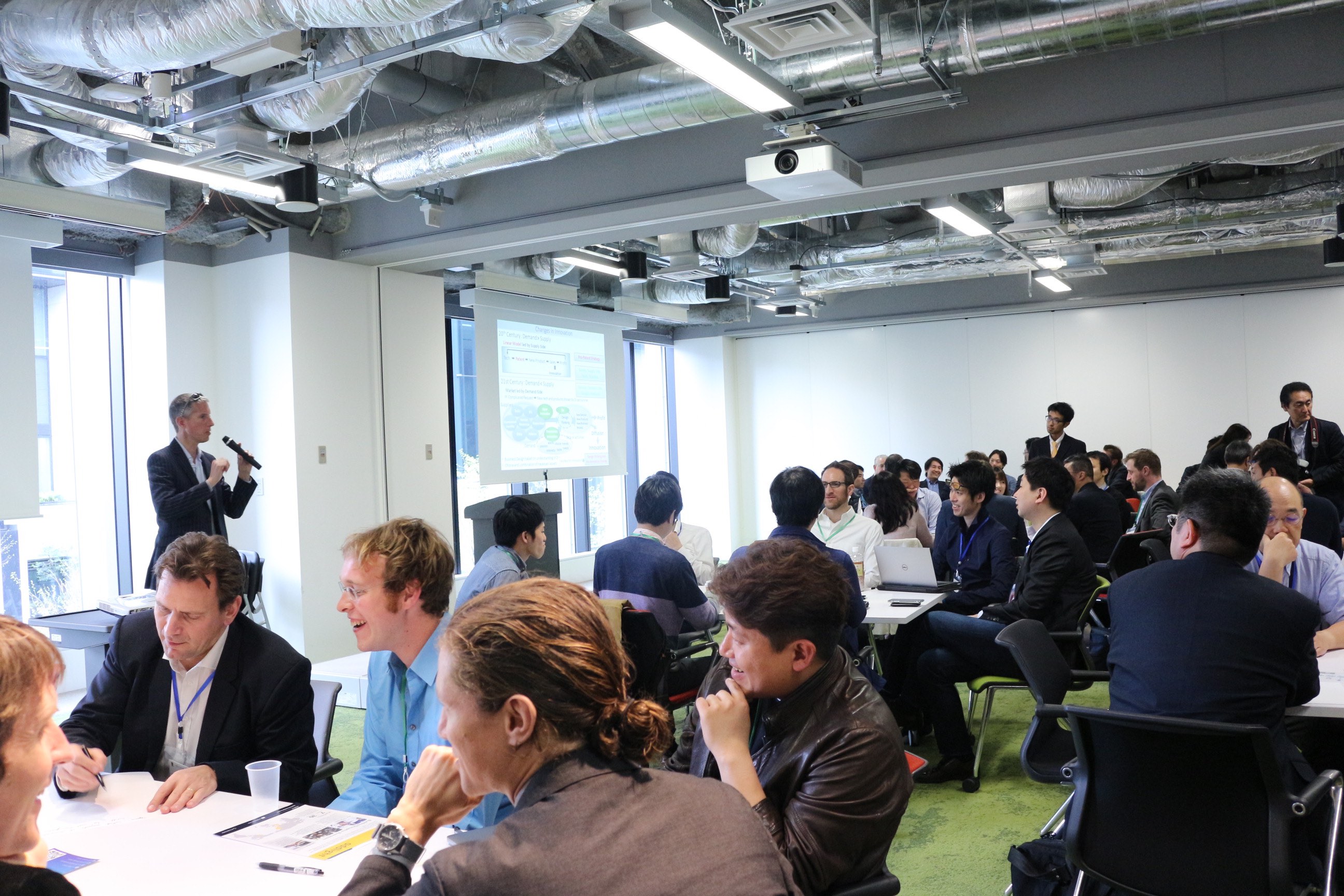 "Skuchain aims to create a platform that ensures traceability using blockchain technology. And we already made an investment in them," Maruyama said.
NTT DATA and Skuchain "aim to achieve sales of 5 billion yen by the end of FY 2020 by implementing proof of concept projects and providing an educational program," according to a January press release. 
But supply chain management is just the beginning. NTT DATA's other blockchain verticals are in banking, insurance, manufacturing, IoT, energy and utilities, and the non-governmental sector (NTT Data).
OPEN INNOVATION + FINTECH
A subsidiary of Japanese financial services giant MUFG Bank, Ltd., JDD, meanwhile, is a startup that is active in the FinTech and blockchain space.
Speaking at JTLS, the company's CTO Masanori Kusunoki touched on the history of blockchain and cryptocurrency adoption in Japan.
Cross-border transactions via cryptocurrencies such as bitcoin offer the best use cases so far for blockchain technology, he shared.
And while the technology has matured beyond money transfers and crypto, it is still in its infancy. That said, JDD is looking for new opportunities that go further than the Proof of Concept stage.
SAMPLE OF JAPANESE CORPORATE + STARTUP OR THIRD PARTY BLOCKCHAIN PROJECTS
Company
Partner
Technology
Application

Hitachi Ltd

Linux Foundation / Hyperledger Project

Financial Innovation Lab, an R&D unit with a focus on big data analysis, AI, machine learning, and blockchain

Fintech services

, strategic consulting services

Groupe Renault, Nissan, Mitsubishi

Microsoft +

VISEO

+ BitSe +

RCi Bank & Services

Microsoft Azure blockchain technology, blockchain-as-as-service (BaaS)

Digital car maintenance history ledger

Mizuho Financial Group, Mizuho Bank (Mizuho)

IBM Japan + Linux Foundation / Hyperledger Project

IBM Blockchain

Finance trade platform supply-chain efficiency

(for trade documents such as letters of credit)

Tokyo Electric Power Company Holdings, Inc.

Electron

Blockchain

Efficiency and reliability in energy systems and transactions

Fujitsu

Blockchain Innovation Center + Brussels and other European cities

Blockchain

UX, including buying, selling, and exchanging goods and services

Chubu Electric Power Co., Inc.

Infoteria Corporation

+ 

Nayuta Inc

Blockchain + smart mobile devices

Charging management systems for electric vehicles and plug-in hybrid vehicle fleets

Mizuho, Sumitomo, Mitsubishi Corporation

R3 and 40+ financial institutions

Blockchain

Financial transactions network, including import-export finance and derivatives trading
BEYOND BITCOIN: IoT + BIG DATA + BLOCKCHAIN
Like JDD, blockchain startup Mobius is also looking to go beyond bitcoin—in their case, the company has a goal to connect the real-world data of millions of people and consumer apps to the blockchain in a secure, affordable, and efficient way.
An early enthusiast of the technology, Cyrus, the company's CTO, was at first impressed with blockchain as a platform that permits financial transactions to be carried out without intermediaries such as banks.
But one question was on his mind even then: How do you actually get people to start using blockchain assets, and to evolve beyond simply hoarding and trading cryptocurrencies?
"Our solution was to create a technology to process, via Smart Contracts, real-world data that is traded on a decentralized data marketplace."
Mobius seeks to make cryptocurrency-based commerce—not just trading and speculation—a reality.
They also intend to use Smart Contracts to tap into the expected massive increase in data and IoT devices in order to provide new products, services, and applications including in prediction markets.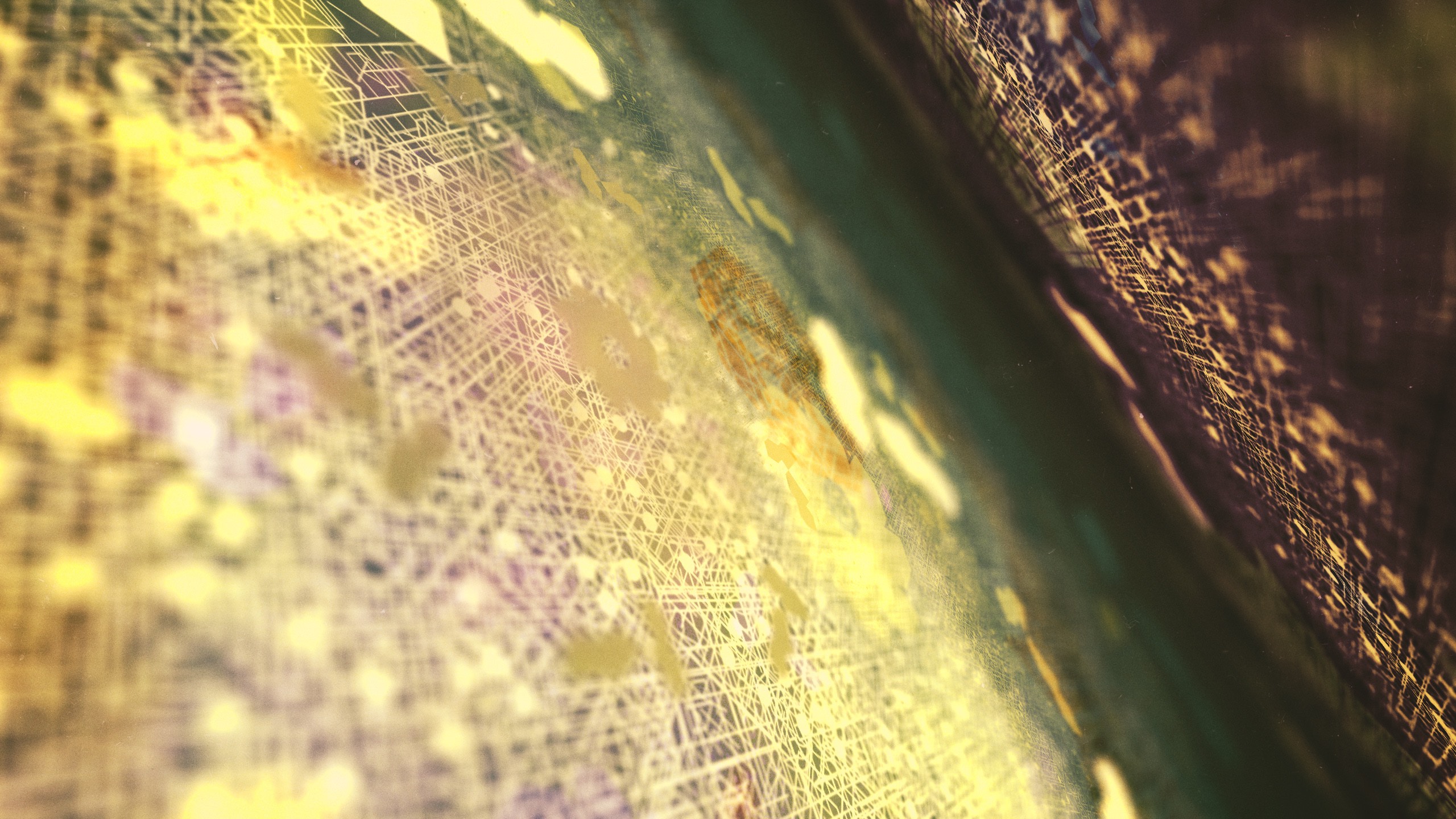 Today, real-world data from retail payments, back-end platforms, events data, and web APIs, can be recorded on the blockchain via the company's patent-pending technology—called Mobius Oracles. (For more on "oracles": BlockchainHub).
BLOCKCHAIN TRANSFORMATION: F&B + PHARMA + FX + MORE
NTT DATA's Maruyama and Cyrus agree that the time is ripe for blockchain transformation and development of new use cases. For Maruyama, two areas in particular stand out.
The first is in supply chain management and the traceability of goods and services—especially in the foods and beverages and pharmaceuticals industries. And the second is the foreign exchange (FX) market.
Cyrus shares that sentiment, saying peer-to-peer payments is a genuine use case of blockchain transformation, and he expects major institution like central banks to jump onto the blockchain bandwagon, "because they have a choice: adapt, migrate, or die."
What's more, blockchain will be integrated into robotics and automation in the next 10 years, he predicted.
However, a number of issues will have to be overcome in the interim, like tethering high-fidelity data on the blockchain, ensuring trust in the supply-chain, and solving issues around scalability.  
CRYPTOCURRENCY LEGITIMACY
The cryptocurrency space is also undergoing a major transformation, with corporate and startup players in Japan playing a leading role in its legitimacy, according to speakers at the JTLS panel discussion "Can mainstream cryptocurrency use evolve beyond speculation?"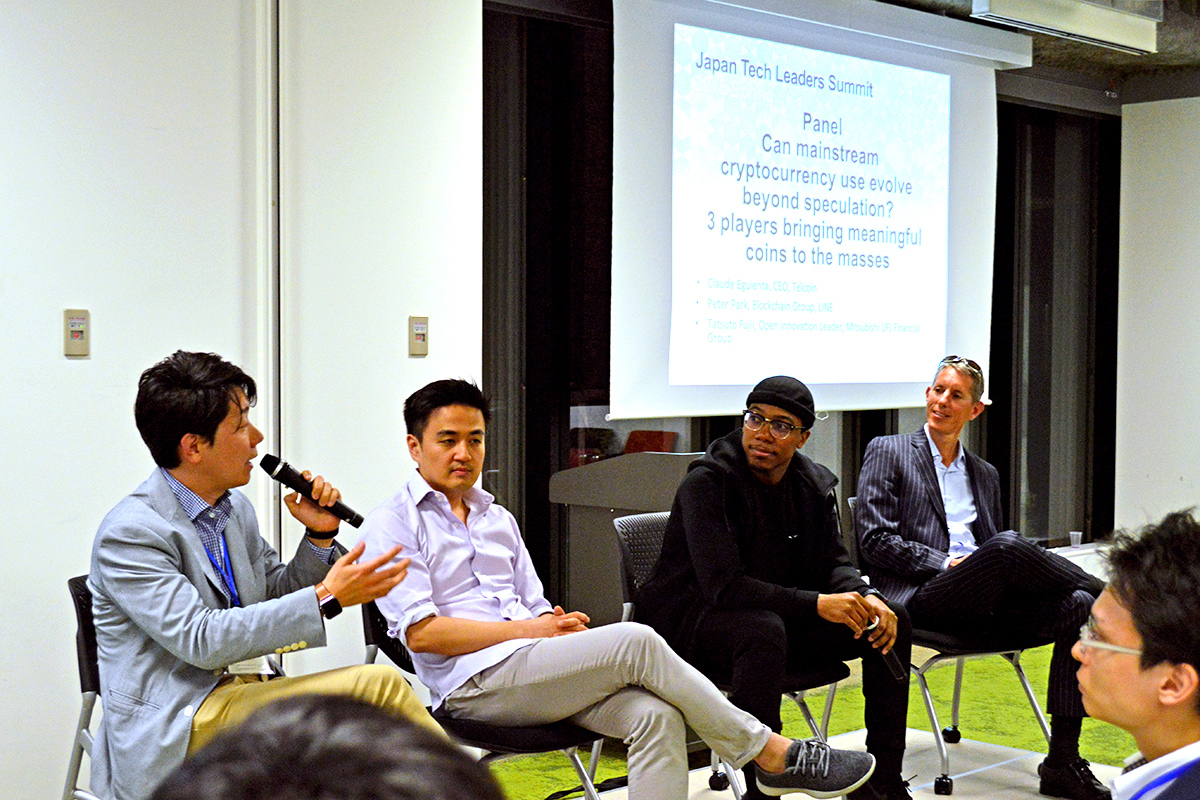 The Mitsubishi UFJ Financial Group holding company, for instance, deployed its own coin to all employees and tethered it to the yen, explained Tatsuto Fujii, who leads the company's Open Innovation initiatives.
LINE, meanwhile, is operating a marketplace inside its app where people can trade cryptocurrencies and get loans and insurance policies, explained Peter Park, who heads one of the company's blockchain projects.
And yet crypto innovation is not limited to corporates in Japan. Startups, including ones led by non-Japanese, are also blazing a blockchain trail.
Tokyo-based blockchain startup, and at one time Japan's largest ICO (initial coin offering), Telcoin, for instance, has a vision to "coin the uncoined" in emerging markets by partnering with telcos, said Claude Eguienta, the company's CEO.
Telcoin is among a number of blockchain startups that are springing up in Tokyo along "crypto alley"—a neologism that describes an area in the city that roughly traverses the neighborhoods of Harajuku, Shibuya, Ebisu, and Daikanyama.
JAPAN'S BLOCKCHAIN FUTURE
For the executives that gathered at Japan Tech Leaders Summit, Japan is seen as a haven for blockchain innovation, investment, and engagement.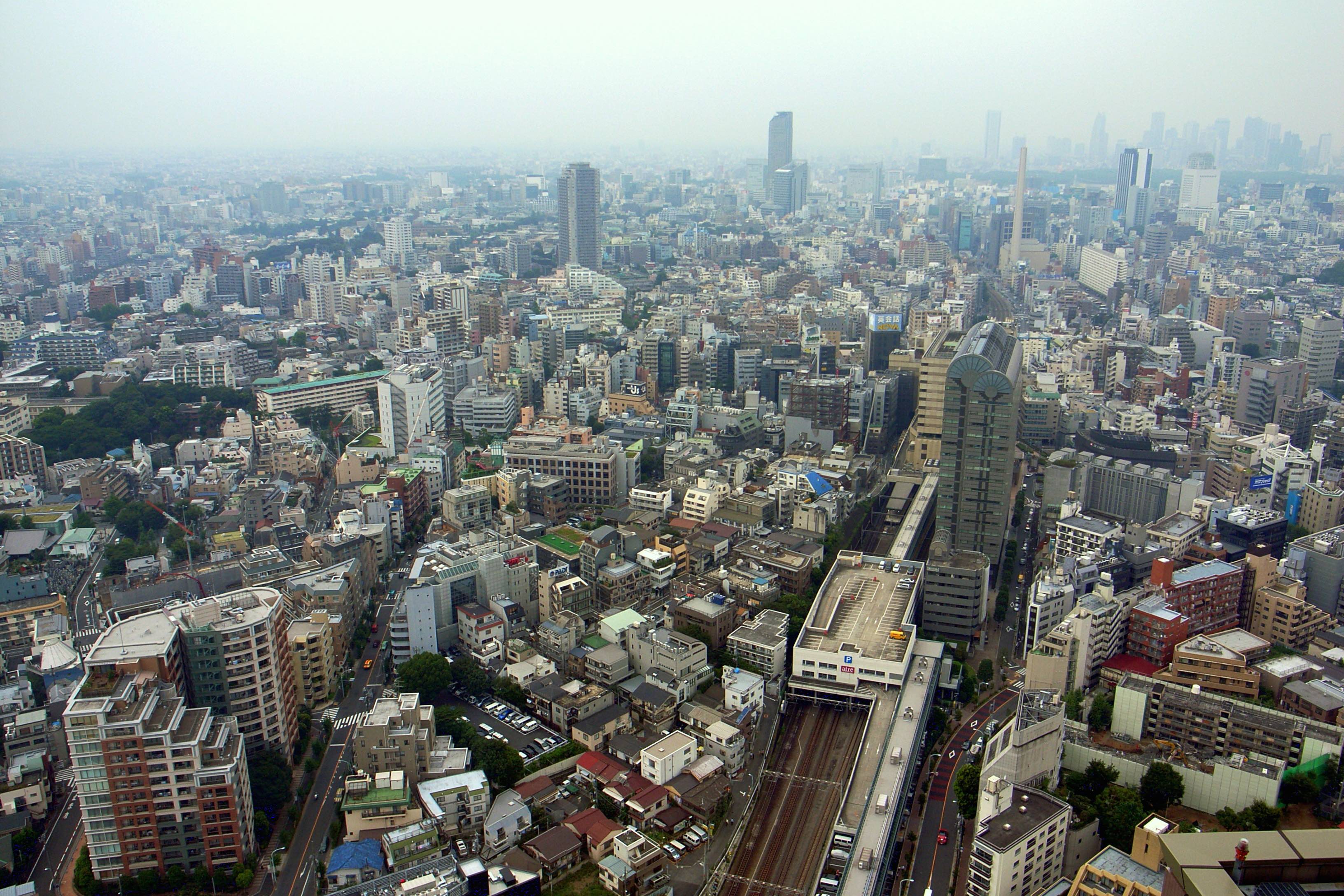 Big business and startups as well as government and the public at large are in their own way playing a progressive role in the technology's adoption across society.
This bodes well for Japan, a country that in the past was noted for its aversion to risk-taking and trailblazing innovation, and yet one that has for generations shown an appetite for being fast at following—and then leading—technological trends.
ABOUT JAPAN TECH LEADERS SUMMIT
Now in its second year, Japan Tech Leaders Summit is an invitation-only event  co-hosted by Tokyo-based innovation consultancy firm addlight Inc., Millennium 7 Capital, a Japanese venture capital firm investing in automation technologies, and real estate giant Mitsubishi Estate Co., Ltd.
The full-day gathering of next-wave innovators—including leaders in blockchain—was moderated by Tad Kimura and Max Weiss from addlight and Millennium 7 Capital, as well as Mark Bivens, from venture capital firm Truffle Capital.