"WORQ is a place where you come to become effective and productive in your work," says Stephanie Ping. "What that means is that all the touchpoints are here to help you become a better worker than you already are." Ping is the CEO of co-working space WORQ (pronounced "work").  
Co-created in 2017 by Ping and Andrew Yeow, the company's CFO, WORQ is an award-winning space for entrepreneurs seeking to make their mark in Malaysia, at first, and then globally.
In an exclusive interview with addlight journal during a visit to Kuala Lumpur in October, Sharon Solomon and Hoi Shan Wu, the company's community managers, spoke about WORQ and its goals as well as the benefits for startups in working in the space and Malaysia.
WHAT CAN YOU TELL US ABOUT WORQ?
Sharon: We are in our sixth month since opening up in March of this year. Our community is a mix of tech and non-tech startups and SMEs. We have a number of programmers, software developers, crowd solutions providers, IoT service providers and so on. We also house consultants, human resources providers, as well as accounting and legal advisors and many digital nomads. Currently, over 70 companies are based here from all over the world.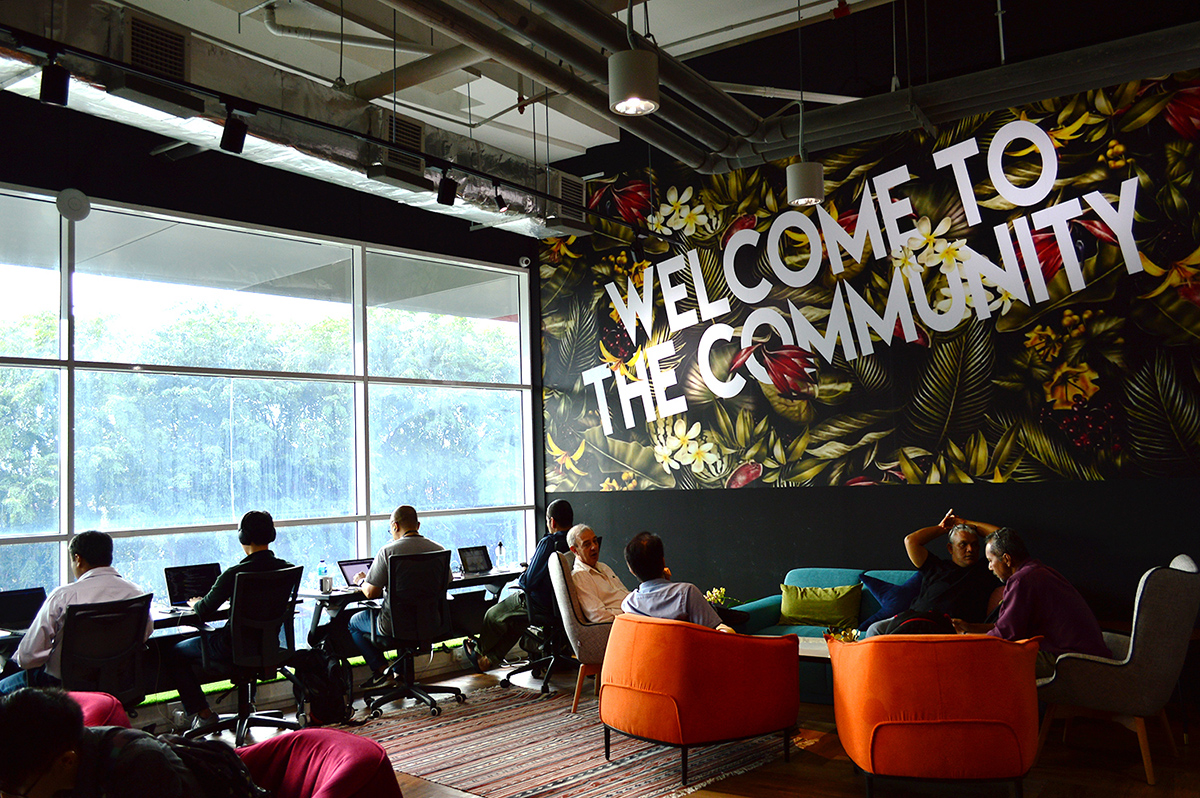 WHAT KIND OF DIVERSITY DO YOU HAVE IN TERMS OF NATIONALITIES?
Sharon: I have not seen any Japanese here so far. But we have a diverse community, including people from the United Kingdom, Hong Kong, Singapore, Italy, France, America, India, Mauritius and even Réunion Island! There is a real variety of people here.
CAN YOU SAY SOMETHING ABOUT EVENTS AT THE SPACE?
Sharon: Yes, we have an event almost everyday here. It could be a workshop event in UI or UX training, or mentorship events where we give startups guidance over their growth strategies. We also help companies based here to connect with each other and with government entities and crowdfunding platforms. CRADLE, a Malaysian government-backed financing entity for early stage startups, for example, is one of our partners, as well as Alibaba Cloud.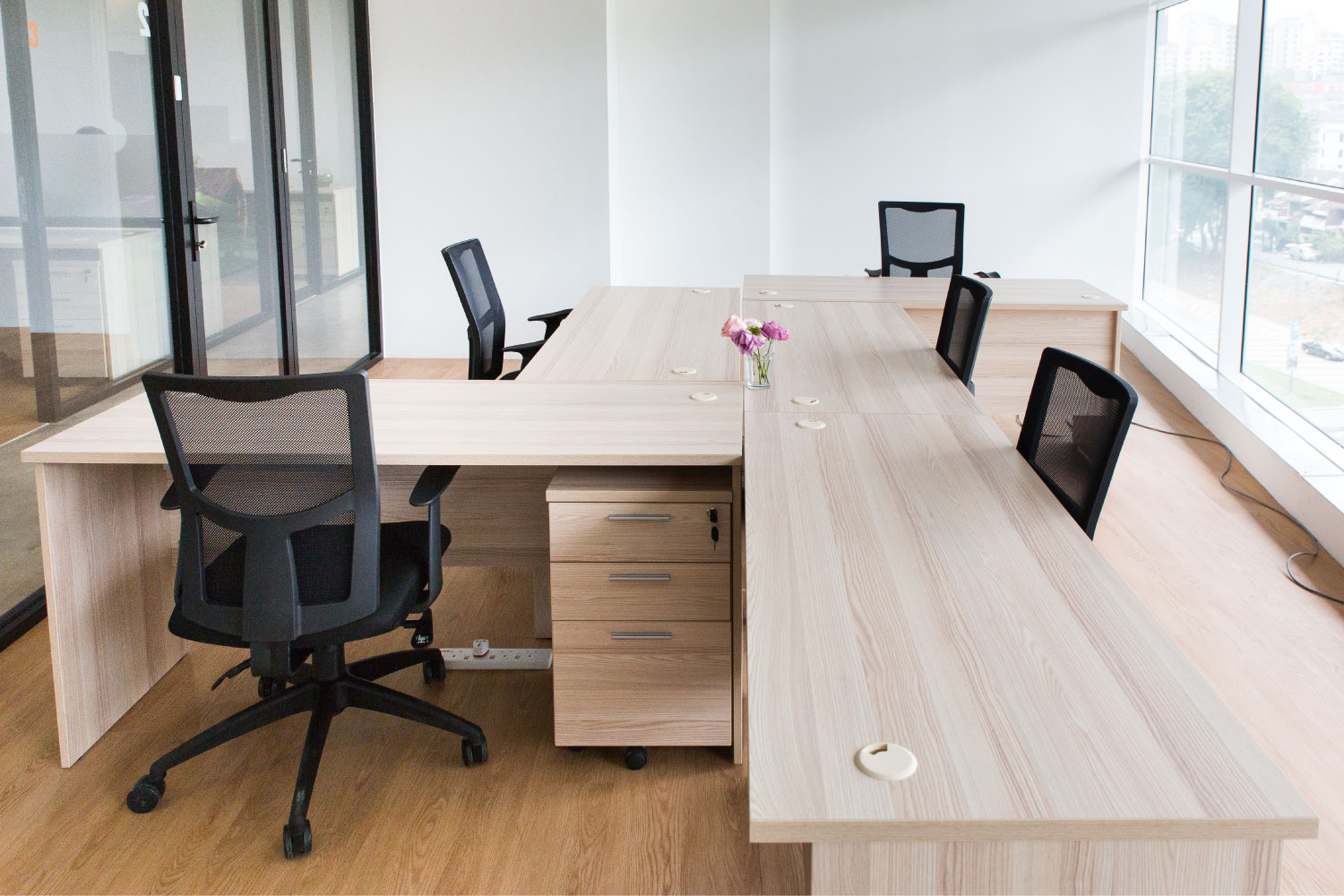 WHAT DIFFERENTIATES WORQ FROM OTHER CO-WORKING SPACES IN MALAYSIA?
Sharon: One thing we are great at is connecting people with each other and to our partners so that they can grow their businesses faster—and that's something our members really appreciate.
WOULD YOU LIKE TO ADD TO THAT, HOI SHAN?
Hoi Shan: We really focus on community. We believe that the more people and resources you have at your disposal, the more productivity and growth your startup will have. In a sense, that's what Sharon and I as community managers really focus on.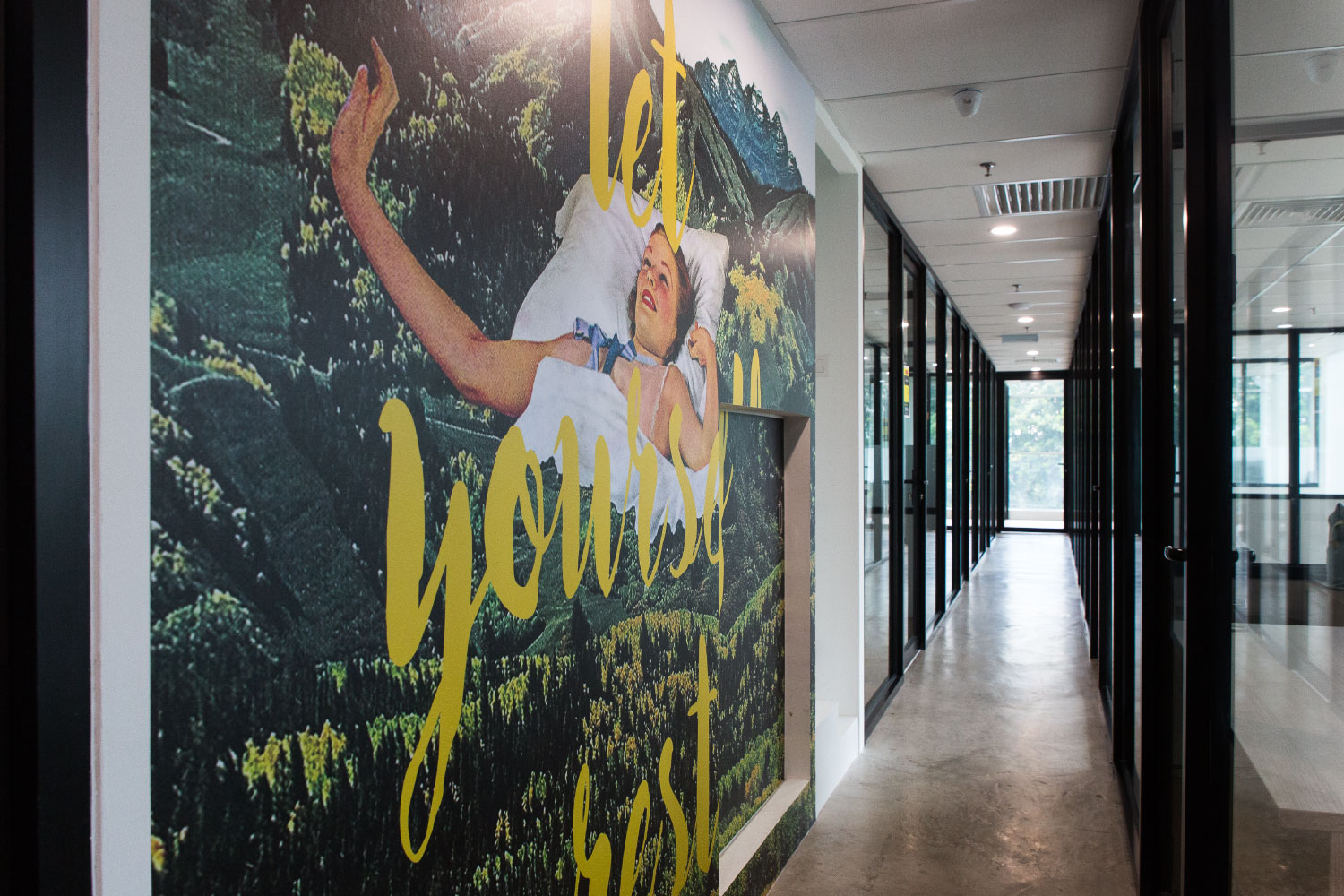 WHAT MORE CAN YOU TELL US ABOUT YOUR EVENTS AND PROGRAMS?
Sharon: For events, we try to work with our partners. For example, we can offer our event space so that a partner can come in and make use of it for the benefit of members. There are also occasions where we organize events in-house: we will hold a blockchain-related event and one on design thinking soon. The basic idea is to get our members up to speed with the very latest developments in the tech and startup world.
Hoi Shan: We also have more casual community events like sponsored "Happy Hour" and members lunch. This gives our members an opportunity to discuss what's going on with their businesses and what resources are available to them. "Happy Hour" is a series of networking events where a company will provide refreshments and food, and, in return, they will have the opportunity to speak with our members. Our last "Happy Hour" was sponsored by the Hong Kong Trade Council. They spoke about opportunities for startups in the Hong Kong market and found out what challenges our members are facing while expanding into new markets. This networking entails both social and professional aspects.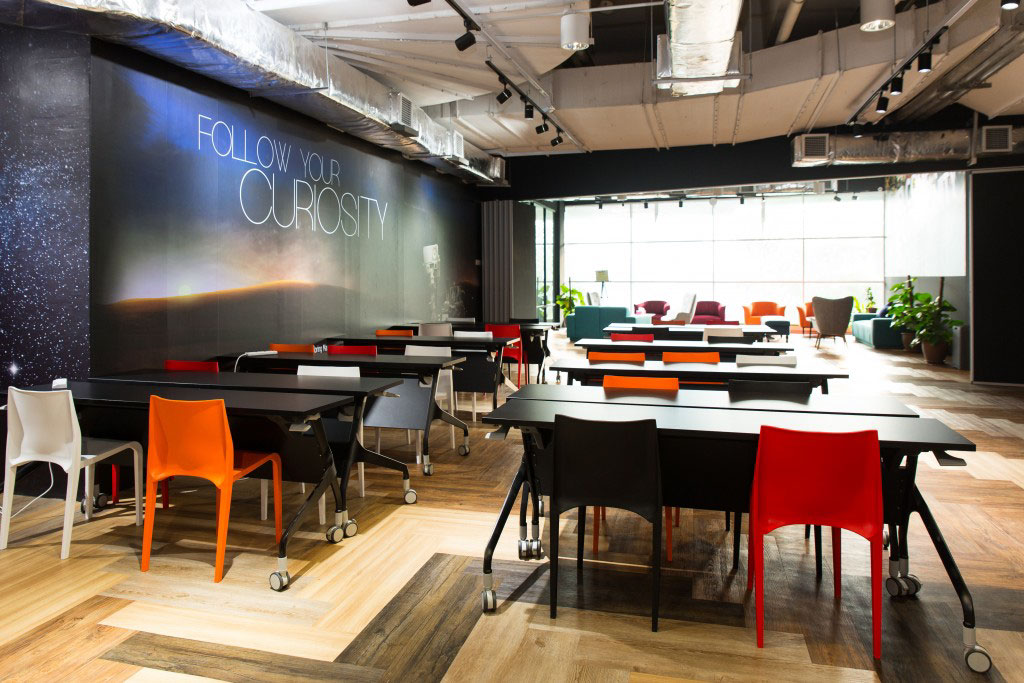 TYPICALLY, WHAT KIND OF STARTUPS ARE BASED HERE?
Sharon: I would say that the majority are 3 to 5 years old. That said, there are a variety of companies based here, and some of them are late- or early-stage, but usually they are less than 7 years.
WHAT CAN YOU TELL US ABOUT YOUR BUSINESS MODEL?
Sharon: We are, at our core, a co-working business so our revenues are generated primarily by membership fees. On top of that, we have other offerings which include meeting rooms and event spaces.
DO YOU ACTIVELY RECRUIT STARTUPS FROM ABROAD?
Hoi Shan: We've done very little active recruiting, to be honest. But one of the things about WORQ that attracts foreign startups is that we have Malaysia Digital Hub Status from MDEC (Malaysia Digital Economy Corporation). This means startups that are based here are eligible to receive tax incentives and hire foreign workers.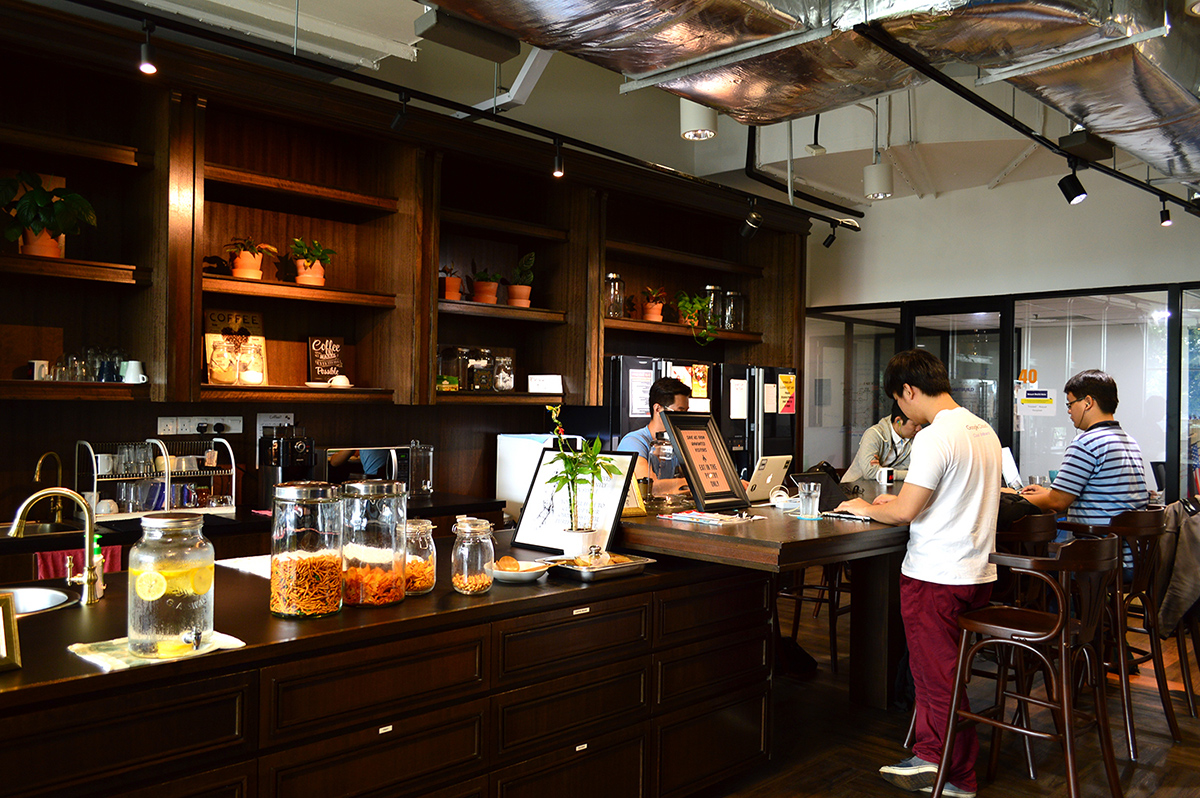 WHAT ARE SOME OF THE OTHER BENEFITS FOR IN-BOUND STARTUPS?
Hoi Shan: Malaysia is one of the most attractive countries to start a company in the ASEAN region. We are very diverse: made up of people from different cultures and ethnicity, basically a melting pot! Kuala Lumpur is a global city, so it includes sizable communities of Koreans, Japanese and Westerners. Our government is very supportive of startups and entrepreneurs as evidenced by MDEC's initiatives, which was mentioned before.  
HOW DO YOU PLAN TO GROW THE COMMUNITY HERE?
Sharon: Our vision is to make entrepreneurs more effective. The entire experience people have at WORQ is to help them do this, from the real estate touchpoints, to the pricing we charge, to the facilities we provide, to our community initiatives which could include design elements like making sure our corridors are narrow so you bump into other entrepreneurs in the space, to big initiatives like working with MDEC to bring Alibaba Cloud to be WORQ's preferred partner so our members have access to them. Everything here is designed to make the entrepreneur and their team extremely productive and effective. If people succeed, we would've achieved our goals.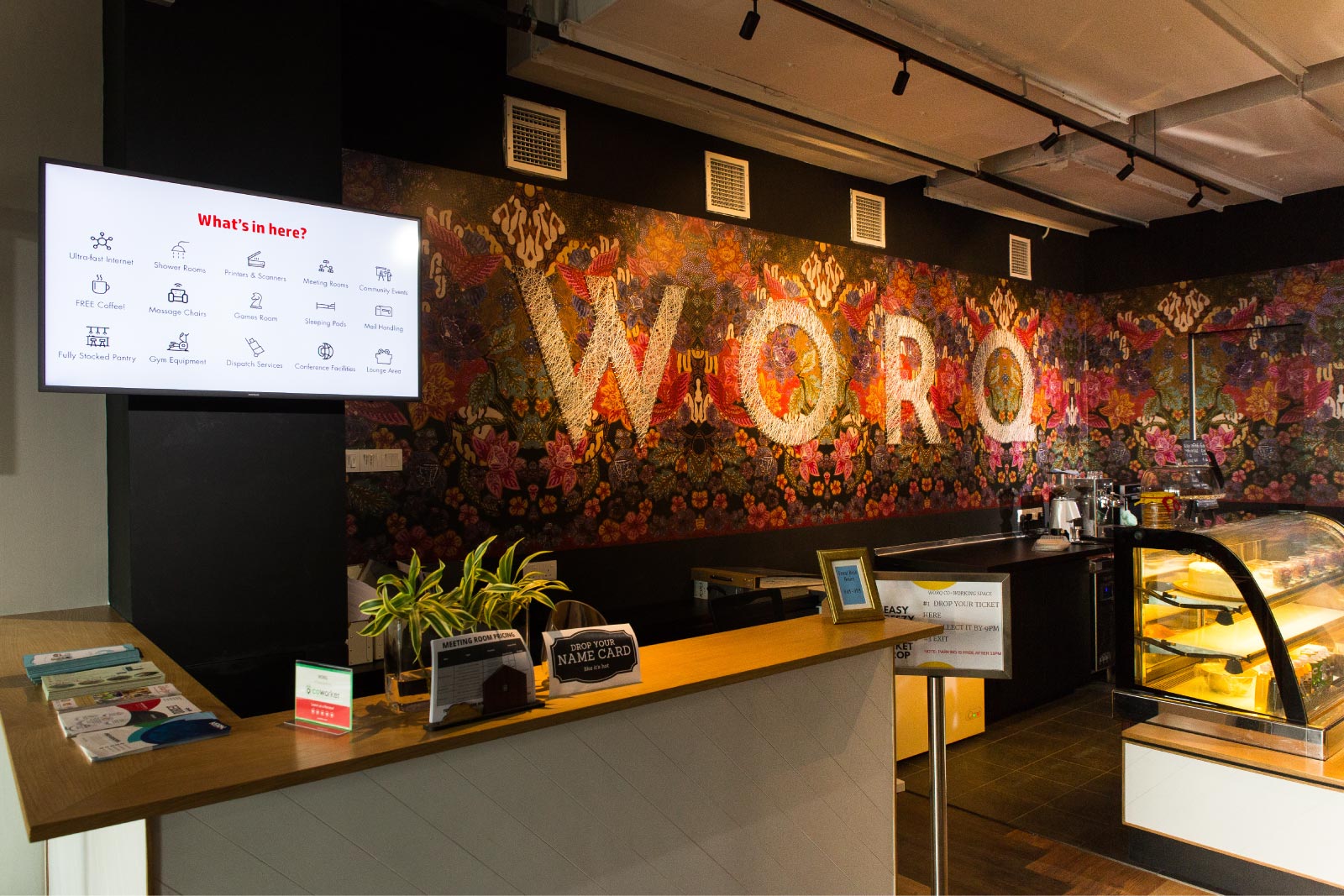 MANY CO-WORKING SPACES IN JAPAN HAVE STRICT OPENING HOURS. HOW IS IT HERE?
Sharon: We are open 24-7, which is pretty cool. So we have a British company, for instance, which doesn't come in until 4am, because they have to be in sync with clients outside Malaysia. So, yes, people work here at all sorts of times.
WHAT IS THE MAIN TAKEAWAY FOR FOREIGN STARTUPS THINKING OF COMING HERE?
Sharon: I would say that the more quality people you have in your network, the better your productivity will be—and the faster your business will grow. Connecting you to the right people at the right time so that you increase productivity and growth—that's what we do.
Hoi Shan: Yes, I would say come and check us out. We are a very diverse and welcoming community with all the tools you need to make your company thrive.