In June, addlight Inc. hosted Trend Note Camp 7: African Startup Trends, Fintech Focus, an event which highlighted recent trends in the continent's Fintech market.
To whet the appetite of attendees, we published a brief introduction, below, of some of the most impressive startup stories from Africa.
M-Pesa, a mobile money transfer and payment platform, and Digital Grid Inc., a Japan-managed, off-grid electricity services supplier, are examples from the startup world.
Venture Capital for Africa, a community of investors, and AfriLabs, a collective of entrepreneurs, meanwhile, are from the continent's VC and incubator ecosystem.
Fintech Startup M-PESA
A snapshot of startups in Africa can be seen below. Their number and diversity of services may surprise some.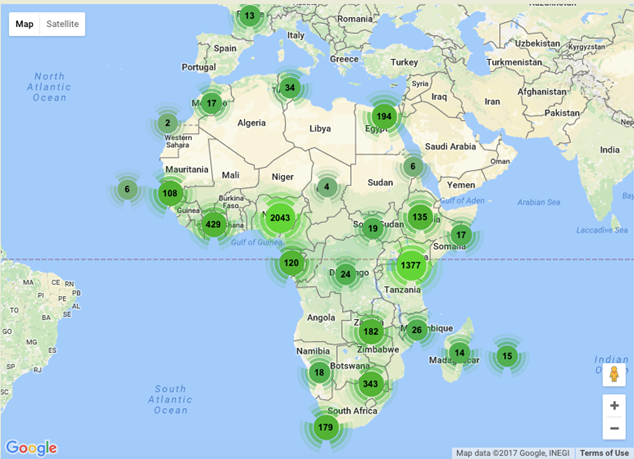 (VC4A https://vc4a.com/ventures/)
One example is the M-Pesa mobile payment platform—pesa is Kiswahili for "money," thus M-Pesa stands for "mobile money."
M-Pesa was created in 2007, when Kenyan cellphone maker Safaricom, a subsidiary of the Vodafone Group, joined forces with the Commercial Bank of Africa (CBA), the country's leading bank.
The payment platform fulfills a need common in Africa—namely, the lack of banking infrastructure and services, especially in rural areas. What is more, it takes advantage of the growth of cellphone use and coverage on the continent.
M-PESA IN DETAIL
M-Pesa makes use of Safaricom's networks, even when the platform is not connected to the Internet.
Using the peer-to-peer platform, users can remit money to a cellphone, withdraw cash via a network of agents, pay for cellphone data, and manage banking, including saving accounts, loans, and payments.
Users can also access the platform without going to a physical branch of a bank.
Some 70 percent of Kenyans use M-Pesa, and around 40 percent of the country's GDP is transacted through it.
While it is possible to use the mobile platform via smartphones, most Kenyans use it via feature phones because smartphones are still prohibitively expensive for most people there.
DIGITAL GRID DELIVERS ELECTRICITY
Digital Grid Inc. is a Japanese-managed startup located in Tanzania and Senegal.
Via its platform, called WASSHA, the company relies on M-Pesa's vast network of payment kiosks (some 650 of them) to deliver electricity to people in rural areas, most of whom live off the electricity grid.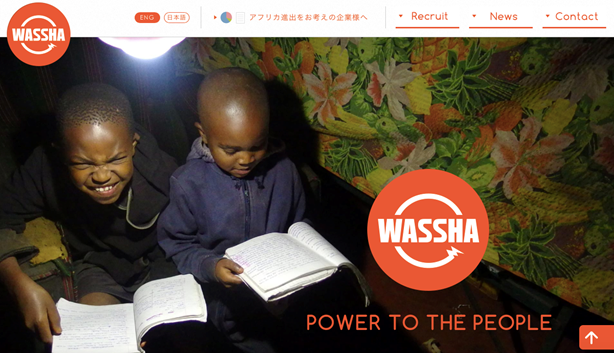 (Digital Grid Homepage http://wassha.com)
The company stores electric energy generated by solar panels, which people can tap into using USB ports at the kiosks, with payments for the service made via the M-Pesa platform.
Rechargeable technologies like cellphones, batteries, and portable radios, can also be leased from WASSHA's network of vendor partners. Together, they form an ecosystem of devices that use the company's energy resources.
INVESTORS AND INCUBATORS IN AFRICA
Venture Capital For Africa (VC4A) is a community of investors whose goal is to support startups in Africa.
Through its large and growing network, VC4A connects investors and entrepreneurs, provides mentoring for business model development, and holds industry events including meet-ups for information-sharing about doing business in Africa.
AfriLabs, meanwhile, is a Pan-African community that connects entrepreneurs, investors, and innovation hubs across the continent.
The network has some 50 chapters from 20 countries on the continent, and includes incubators and accelerators. AfriLab's main focus is technology-related business and innovation.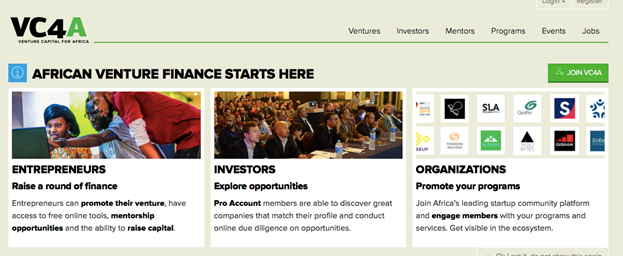 (VC4A https://vc4a.com)
AFRICAN STARTUPS PROMISE GROWTH
addlight's Trend Note Camp 7: African Startup Trends, Fintech Focus was a snapshot of the potential for growth that African startups promise. There are many more such companies than the ones we introduced.
Judging from the robust Q&A session that followed the event, from an audience that was surprisingly familiar with Africa, we can expect greater engagement than before between Japan's and Africa's startup ecosystem.
Actually, a straw poll conducted at the event showed most attendees—although they were Japanese—had visited the continent either on holiday or business.
When that magic between Africa's and Japan's startup world happens, addlight Inc. plans to be there to help make it a success.