The "Autonomous Age" is inching closer. As today's society reaches a saturation point for all the conveniences provided to us by the Information Age, governments, corporations, and startups around the world are marching toward a future where information is not only accessible and plentiful, but also one where it could be used for decision-making at work and home, and without intervention.
INNOVATION IN THE AUTONOMOUS AGE
If the Autonomous Age is virtually upon us, we can understand where innovation is heading globally by exploring where automation is flourishing first: Japan.
1. Corporate Money: Stagnation among some of the world's largest companies, but with significant cash reserves to invest in innovation programs is driving increased corporate involvement in Japan. In 2017, private sector financial assets here hit 3 quadrillion yen (26.4 trillion dollars), while foreign acquisition activity and FDI grew 20.2 percent (Nikkei Asia Review).
2. Workplace Automation: Japan is losing workforce at a staggering rate, so has become an early adopter of software automation.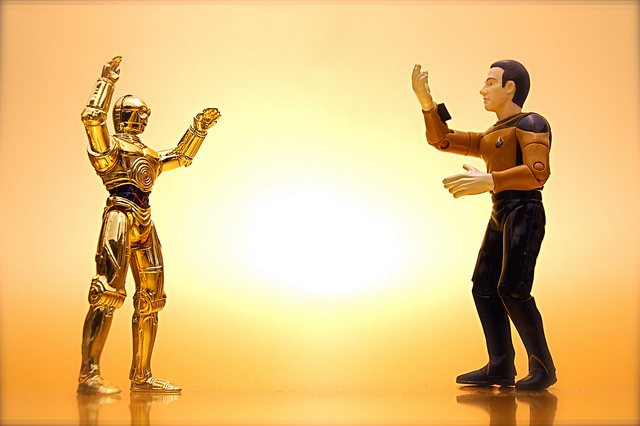 Indeed, "two-thirds of the total number of workers associated with technically automatable activities are in just four countries—China, India, Japan, and the United States." Together, that accounts for 700 million employees and 8 trillion dollars in wages (McKinsey & Company). But unlike the others, Japan has a fast-aging workforce, and as a result, is leading the race for workplace automation.
3. Cultural Acceptance: Japan's cultural fascination with robots has yielded world-leading human-computer interaction (HCI) research, consumer facing corporate projects in automation such as those by travel agency H.I.S. and tech giant Rakuten, and major startup acquisitions including SoftBank Group Corp.'s purchase of advanced robot makers Boston Dynamics and SCHAFT Inc.
Many of the world's largest industrial robotics companies are also Japanese—indeed, Japanese manufacturers deliver 52 percent of the global supply of industrial robots (IFR International Federation of Robotics).
There are even government-backed primetime television commercials encouraging a utopian autonomous society, dubbed "Society 5.0." In a world where "automation" can still be a dangerous word, Japan is very receptive.
THE INNOVATION TRENDS
To understand the innovation trends in Japan, let us look to Japan Tech Leaders Summit (JTLS), where one hundred top corporate, venture capital, and startup ecosystem executives gathered in Tokyo this April.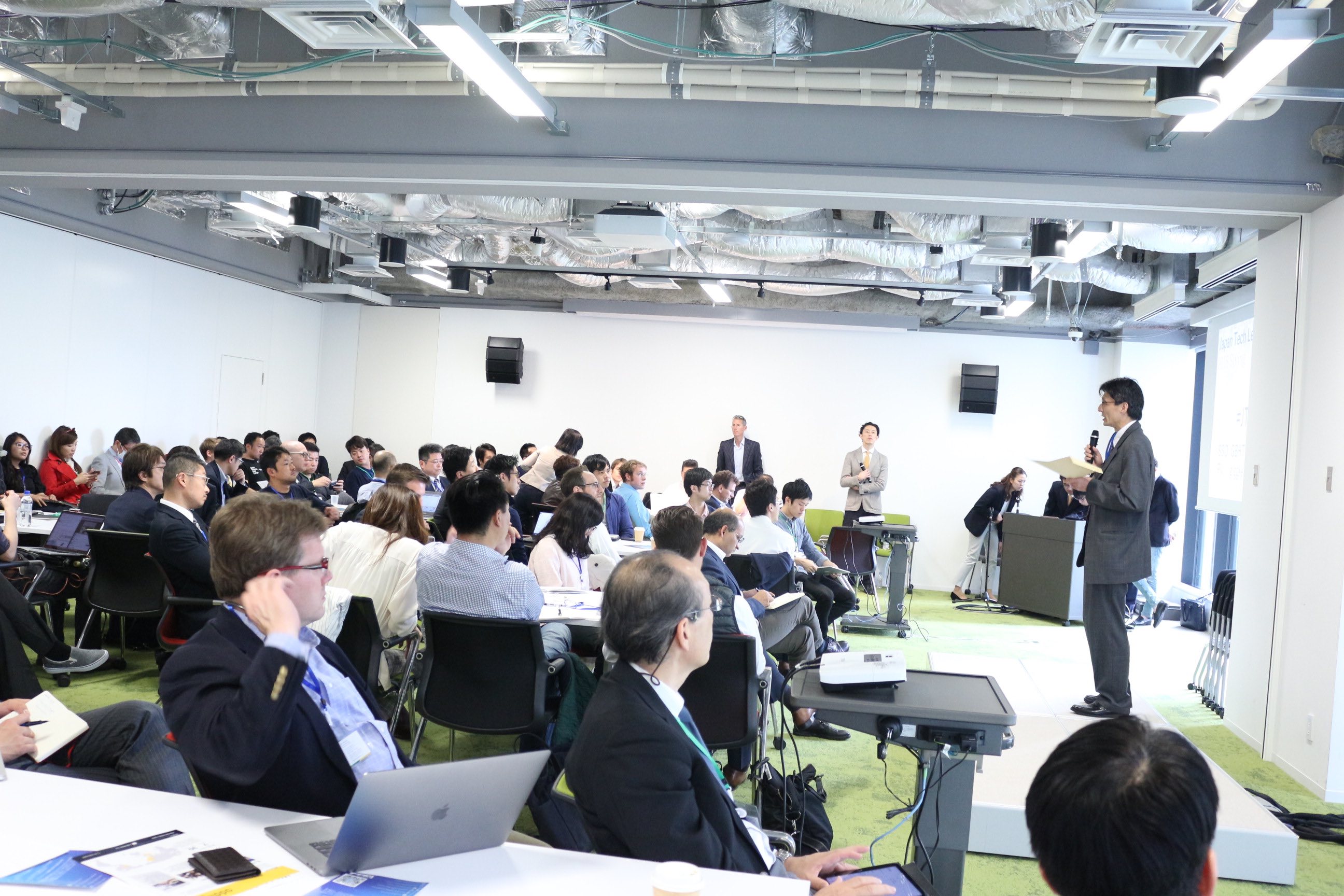 The private summit was co-hosted by Japanese innovation consultancy firm addlight Inc. and Millennium 7 Capital, a Japanese venture capital firm investing in automation technologies globally.
JTLS discussed exactly this future of innovation—called "Industry 5.0", or technological and business shifts that innovators should be mindful of over the coming months.
Four next-wave technologies are at the heart of that change: advanced artificial intelligence, advanced robotics, software automation, and blockchain.
TECHNOLOGY DROVE THE 20th CENTURY
To set the scene, Takayuki Sumita, the Secretary-General of the Intellectual Property Headquarters at the Cabinet office of the Government of Japan, gave a brief presentation. Secretary-General Sumita had three areas of focus.
First, he spoke about the change in economic trends between the 20th century and the 21st century. 
In the 20th century, demand exceeded supply. When companies produced new products or services, they were eagerly sold and consumed widely.
And when a new technology was developed, it become diffused in society. Profits, meanwhile, were reinvested in new ideas and technologies.
Indeed, innovation was in large part driven by technology, which was protected by the patent system, and the price of goods—or the product pipeline—on the supply side of technology.
OPEN INNOVATION DRIVES THE 21st CENTURY
In the 21st century, however, beginning with the fall of the Cold War system of the 1990s, supply began to exceed demand, especially in parts of Asia and Eastern Europe.
Yet only products and services chosen by the demand side were able to be utilized for innovation, thus demand governed the market.
Supply—by combining certain kinds of technologies, services, human resources, data or intellectual capital—was key to meet the needs of demand.
Thus, in the new economy, innovation—especially open innovation among suppliers—has become a driver and distinguishing characteristic across society, Sumita said.
DEMOCRATIZATION + DESIGN THINKING
Indeed, for Sumita, the second notable change has been an increase in democratization of data, a change initiated by the rapid expansion of information technology, especially in IoT, big data, and AI.
"This is a phenomenon called democratization of innovation, where a combination of supply-side data, technology, or human resources, as well as user's needs, have to be met."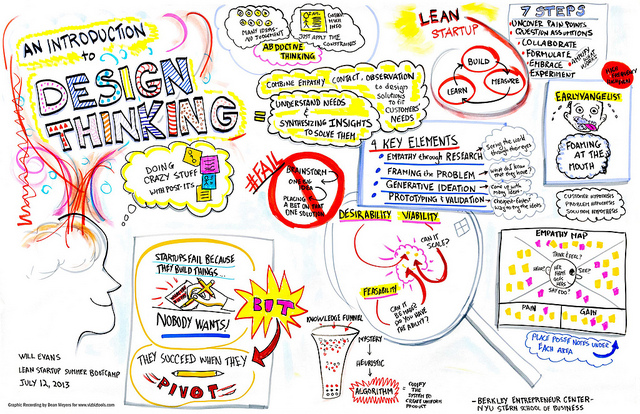 Given that shift, Sumita noted that there has developed a need for design thinking in business and society generally.
Thus "new services, products, and business models based on design thinking can be created, chosen by users and then be diffused, and innovation will be the supply outcome."
As a result, lastly, we are moving from a pro-patent situation, which was the norm in the 20th century, to a pro-innovation economy—aided by design thinking—in the 21st century.
THE ROLE OF GOVERNMENT
Moderator Tad Kimura from addlight Inc. asked Sumita about the role of government in innovation. The function of government in driving innovation is decreasing or changing, Sumita answered.
The most important thing the government can do, he continued, is to create an environment where the private sector easily takes an innovative approach to thinking. 
"The other issue, which is quite important, is to create a common idea about what kind of change is occurring now in innovation in this century.
"To do so, we would like to motivate more companies to adopt an attitude like "trial and error" or to challenge themselves to take risks," he explained.
Such kind of behavioral change is needed to encourage more people and companies in Japan to make the leap into a future marked by innovation.
INDUSTRY 5.0 TRENDS
A number of themes emerged from the discussions, such as re-imaging human resources and organizational structures.
Automation—in particular via robotic process automation (RPA) and artificial intelligence—was also a common theme.  And this was not surprising, given the RPA market in Japan was around 20 trillion yen in 2017 (addlight journal).
One blockchain startup representative said protectionist policies and business strategies were major challenges that blockchain's core community of idealists are likely to tackle—in particular via democratization and decentralization of data. 
HUMAN RESOURCES AND REORGANIZATION
Almost all speakers talked about how Industry 5.0 will dramatically change the way human resources are to be optimized and organizations are to be structured in the future.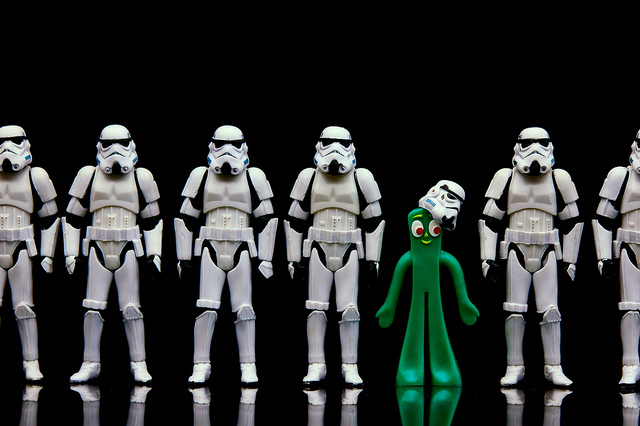 Diversity in the workplace will become a defining feature, one speaker noted, even if that means greater reliance on cross-border recruitment. In Japan, for example, the number of foreign workers hit an all-time high of 1,083,769 "guest workers" in 2016, a trend that is set to continue here (Journal of International Affairs).
And the workforce will need to be dynamic enough so that early adoption of technology, like virtual reality, is enabled.
"What are the kinds of skills and human resources that you need to work with those new technologies?" asked one person rhetorically.
In  Japan, for instance, 42.5 percent of workers surveyed said they "feel less equipped to deal with digitalisation in their job," which was less than the global average (Randstad Workmonitor Survey).
Furthermore, there will be a need for widespread adoption of ideas on business development models from the startup ecosystem—ideas like "lean startup" and the minimum viable product—across society.
And in an increasingly interconnected world with shared challenges such as climate change, collaboration as a default strategy for tackling problems will become increasingly widespread, added another voice.
DATA PROTECTION + AUTOMATION
Data protection was also a recurring theme among speakers. With such tech as AI and blockchain, the value of big data will increase—as will the clamour among users for greater security than has been the case so far.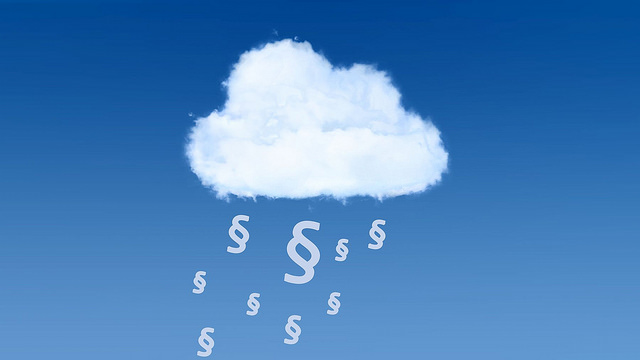 In Japan, amendments in 2017 to the Act on the Protection of Personal Information (2003) outlined new requirements and restrictions on disclosure and sharing of an individual's "big data" with third parties across borders (Linklaters).
Apart from security, AI and big data will lead to product and service iteration cycles becoming shorter, and a business' go-to-market speed will increase dramatically.
Another speaker mentioned the need for data localization, because there is no global one-size-fits-all for data-led business strategies.
That said, there may be conflicts between the underpinning assumptions of multinational free trade agreements, which encourage cross-border sharing of data, and a desire by governments to keep big data, including personal information, within national boundaries (Electronic Frontier Foundation).
And with the increase in computation power, miniaturization of devices and sensors, and the advent of advanced AI and algorithm-driven decision-making, business processes will be accelerated.
Automation was also a common reference point for the groups, with one member noting: "That is a necessity in Japan given the aging population, which is a necessity to get scalable products."
In the same vain, one speaker raised the issue of sensor capabilities, including for language and images, at the same time as they considered automation, unsupervised learning, and algorithms as a cure for repetitive tasks. This will free people up to focus on creativity.
THE ROLE OF ARTIFICIAL INTELLIGENCE
AI was a common refrain among all the groups. For one speaker, AI will become embedded deeply in a number of technologies, so much so that most people will not notice it in the course of their daily life.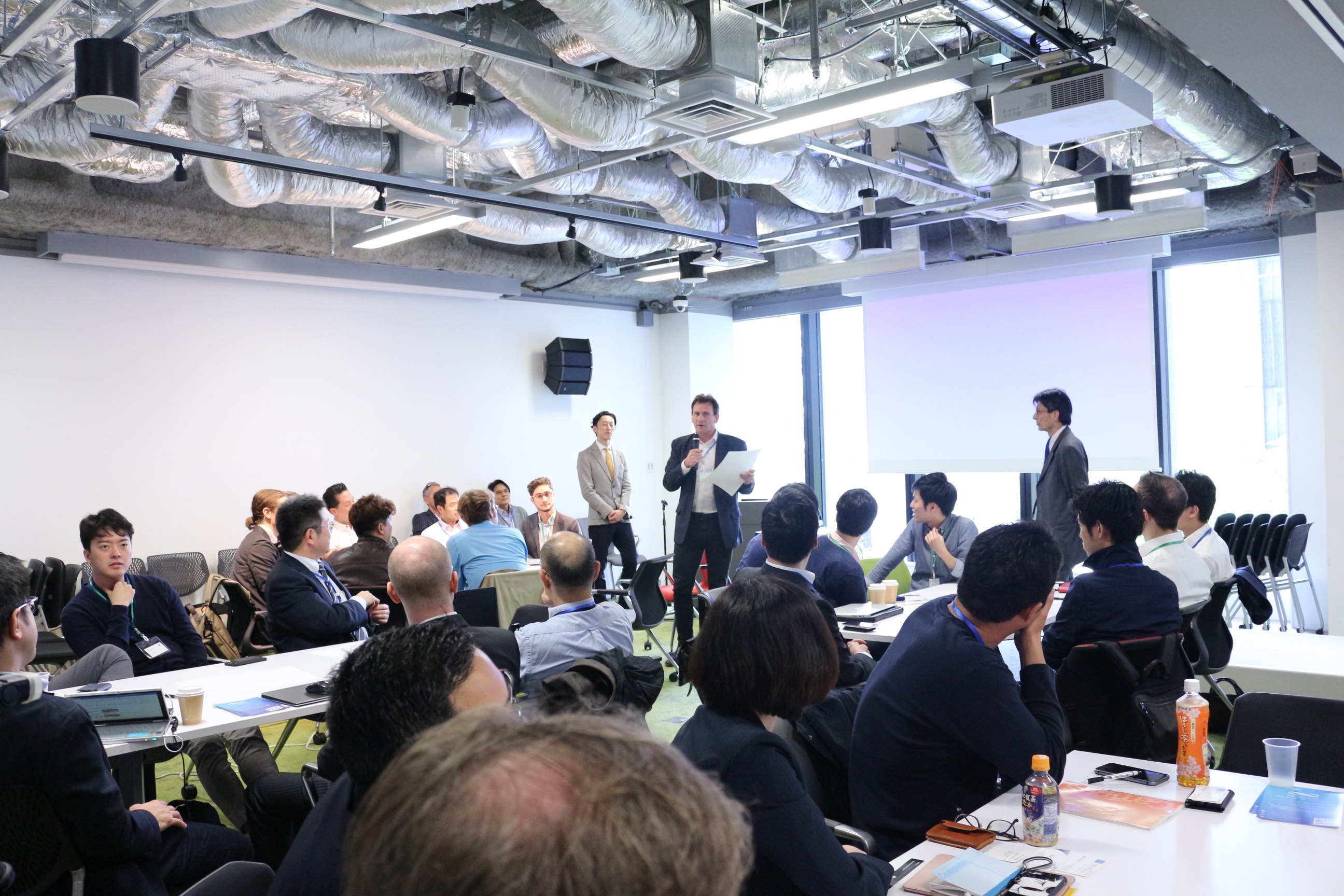 "We see this as the next stage in the development of AI: to create a whole lot of tools with no interface," making them a mundane part of our interactions with machines and other devices.
The same speaker raised a question about blockchain, stating: "There's a bunch of ideas out there right now, but one thing that came up was what good is blockchain in the first place? Why would I have blockchain in my life? What does it do for me?"
There are a number of fundamental questions that are still outstanding about blockchain. But, ultimately, "blockchain will be trimmed down to a few problems, and  that "evolutionary" process will weed out a few winners in the next few years."
A DAY TO REMEMBER
JTLS 2018 began with an exclusive session for corporates in the morning. After lunch, the open session included interactive group discussions, as outlined above, panel presentations, and question and answer secessions.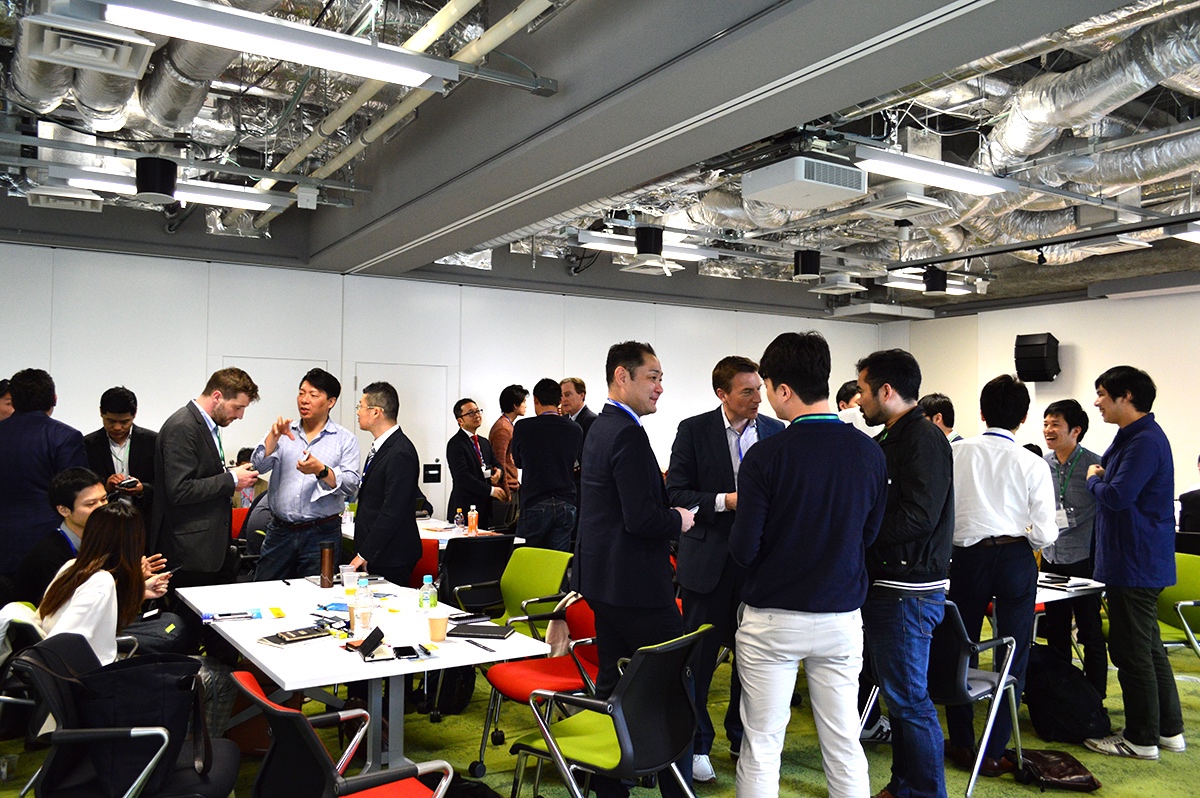 A pitch contest with some the most-exciting early stage tech startups rounded off the event, which included wine tastings, food and refreshments, as well as networking.
Now in its second year, JTLS was moderated by Tad Kimura and Max Weiss, as well as Mark Bivens from Truffle Capital.
The global summit was a feast of diverse views expressed generously and openly on the technologies and ideas that will shape tomorrow's world. We hope you can join us next time.