Mergers and acquisitions (M&A) are booming globally, averaging 1 trillion yen per transaction, according to recent reports. But can the same be said of the M&A climate in Japan?
To find out more, earlier this year Tokyo-based innovation consultancy addlight Inc. and Mitsubishi Estate Co., Ltd. co-hosted an event—Mirai Salon #7: "Corporate M&A + Startup Open Innovation Strategy."
Mirai Salon 7 featured four guest speakers who had as their focus the necessity of M&A + Open Innovation collaboration between startups and corporations in Japan's ecosystem.
STARTUP  J-CURVE NEEDS CONTINUOUS SUPPORT
Yoshiaki Ishii, director of the new business policy office in the Ministry of Economy, Trade and Industry (METI), touched on a number of macro-economic topics, including the conditions necessary for entrepreneurship, open innovation, and new business generation in Japan.
According to a Ministry of Health, Labour, and Welfare report, the startup rate in Japan increased to 5 percent in 2015, the first time it did so in 23 years, with the portion of entrepreneurs increasing to 19 percent, a number higher than in Europe and second only to the United States.
What's more, corporate venture capital (CVC) divisions of large corporations increased their activities, while startup acquisition amounts increased 4x—from 68.9 billion yen in 2010 to 271.7 billion yen in 2017.
Meanwhile, initial public offerings (IPOs) in emerging industries increased 5x, and the market cap of listed startups expanded, further enhancing the environment for entrepreneurship.
That being said, surveys of corporate and startup collaborations show a success rate of less than 25 percent.
And while the startup rate is increasing, as mentioned above, 70 percent of those surveyed, including respondents in big companies, expressed no interest in startups or M&A.
For this to change, creating an ecosystem where big companies and startups thrive will be key, Ishii noted.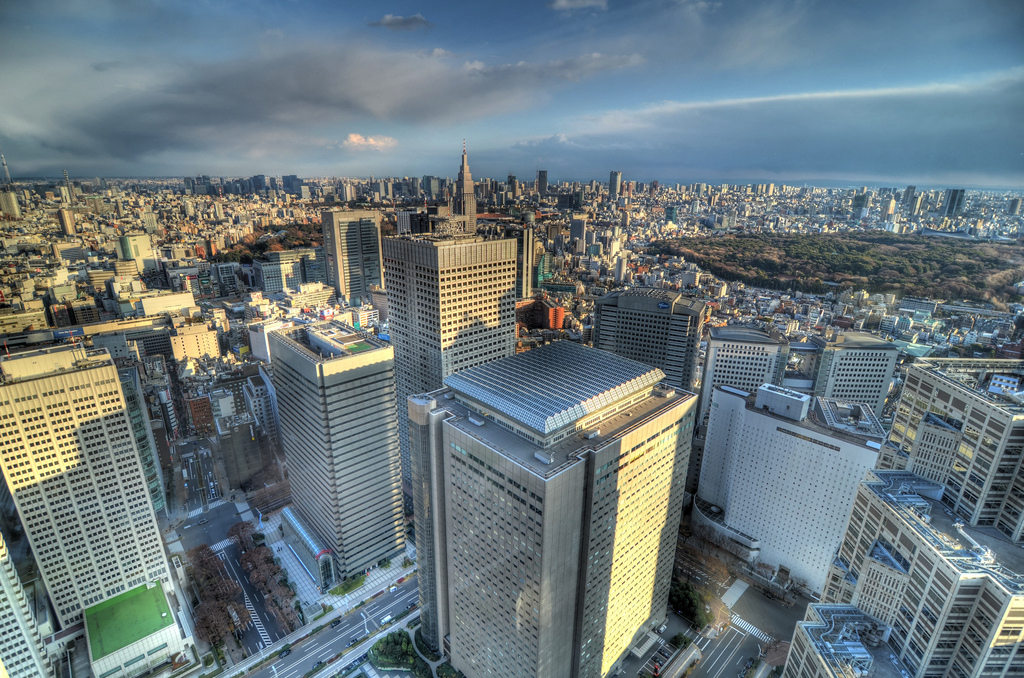 JAPAN GOVERNMENT + STARTUP NEXT INNOVATION
To this end, METI established the "HIYAKU Next Enterprise" program, an initiative to develop global human resources via financial incentives and training for Japan's promising entrepreneurs. The program acts as a bridge between Japan and Silicon Valley.
For Ishii, we all should challenge ourselves and, as a society, encourage new players to emerge, if we are to create an innovation ecosystem. He noted three takeaways:
Innovative breakthroughs emerge from new ecosystem players,  so it's important for incumbents to recognize and collaborate with them.

While innovation has a low probability of success, its impact, when it succeeds, is great—only 10 percent of startups hit home runs, but success is decided by the scale of the home run.

Success emerges over time, with startup growth following a J-curve, so it will take 5 to 10 years, and some setbacks and milestones, for success to be achieved.
INNOVATOR'S DILEMMA INSPIRES CORPORATE + STARTUP OPEN INNOVATION
Nobuhiro Kanagawa, the director of 39works, also shared his thoughts. Kanagawa has experience executing corporate venture capital (CVC) investments and establishing new businesses.  
Looking back to when 39works was created, Kanagawa notes that NTT DOCOMO found itself entering an "innovator's dilemma": the telecoms giant was facing unprecedented challenges from new players in the industry, and yet, at the time, the company's business model was too committed to in-house manufacturing and creating perfect products—or did not consider leveraging outside vendors.
But when it comes to agile development of such things as Cloud technology, it is important to start simple and make incremental developments that incorporate customer feedback. To do this, in 2014 the telecoms company established 39works as NTT DOCOMO Venture Inc.'s corporate accelerator.
Taking an iterative approach to new business development, 39works collaborates with NTT DOCOMO employees, vendors, and entrepreneurs to promote projects—from planning to development to operations and maintenance.
Working on a case-by-case basis, the company has plans to engage joint ventures, scale new businesses, and even enter M&A initiatives.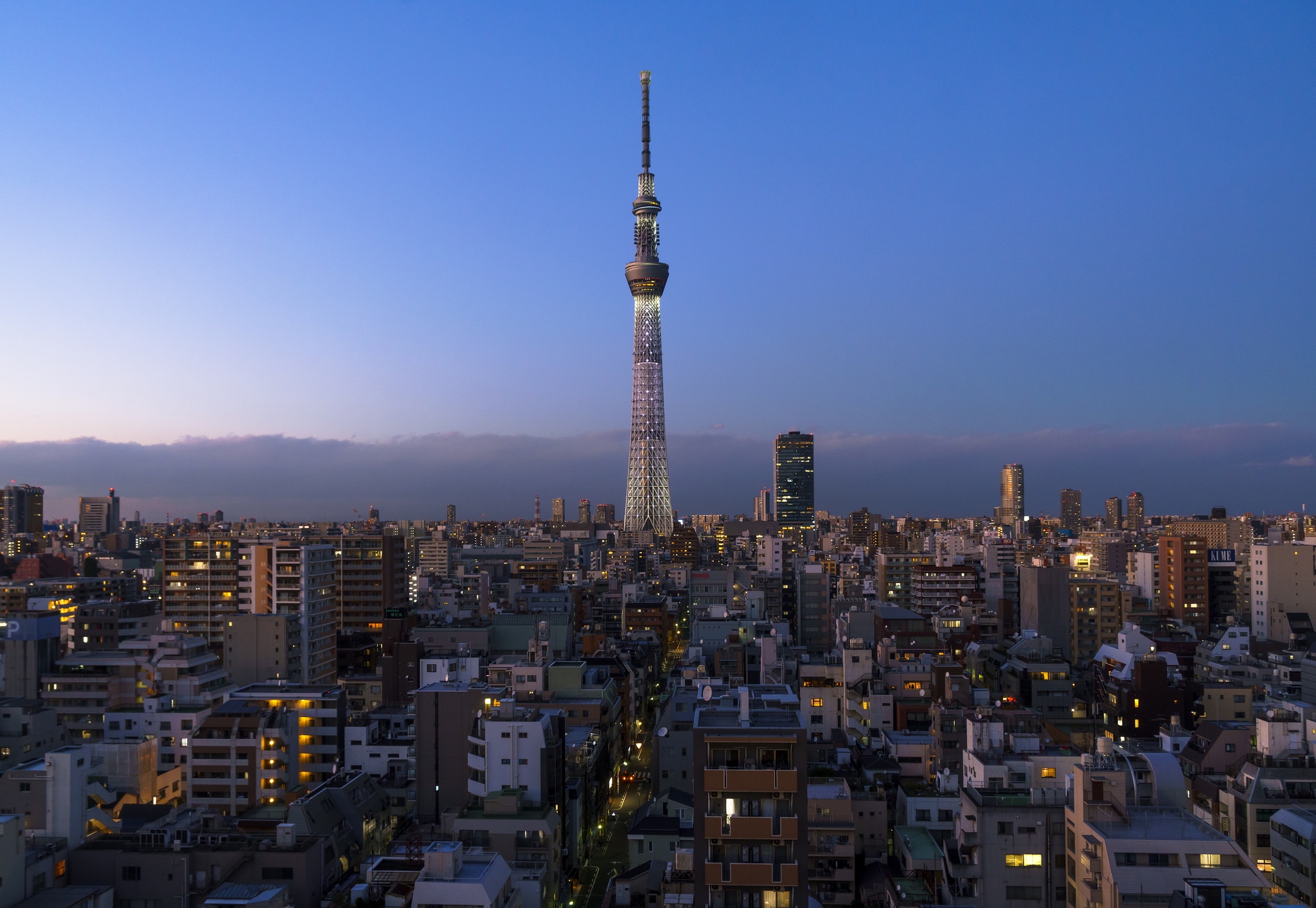 CHANGE IN CORPORATE STRUCTURE LEADS TO INVESTMENT IN COMPANIES
Hiroshi Asada, from Toppan Printing Co., Ltd, said the company has promoted business expansion and diversification throughout its soon-to-be, in 2020, 120-year history.
A director in Toppan's corporate planning and strategic investment promotion division, Asada noted that the company is undergoing a major transition.
Lifestyle and technological trends will cause major shifts in digital industries, he said, pointing out that it was important, from time-to-time, to keep track of such movements. That said, the company continues to prioritize the creation of new business verticals.
To this end, in 2015 Toppan unveiled a two-year strategy to implement projects initiated by selected members, usually young people, within its group companies. Slated to run from 2025 to 2030, the projects have as their target fast-growing markets.
Open Innovation initiatives—including investment in early- and mid-stage startups and streamlining of investment decision-making at managerial level—are part of this strategy.
In the year-and-a-half following its implementation, the strategy had led to some 20 investments in a variety of companies.
KEY TO COLLABORATION: KNOW DIFFERENCE BETWEEN CORPORATES + STARTUPS
Tomoyuki Ota, the executive officer and head of business development at Uzabase Inc., a business intelligence firm and M&A advisory, spoke about collaboration between corporates and startups.
Understanding the differences between them is key to ensuring successful collaboration, he emphasized.
Based on a "reasonably good" idea—and mindful to avoid the stigma that can attach to their brand due to failure—large companies can increase market share by offering products that have the perfect market-fit.
However, by aiming for a mass market, they are vulnerable to competition from companies with a niche market focus.
Startups, meanwhile, seek to monopolize a market often seemingly based on an "irrationally good" idea.
Beginning with a minimum viable product (MVP), which allows them to tap into a small yet critically important user base that can provide early validation, they can move quickly into a plan-do-check-adjust (PDCA) iterative cycle that results in a marketable product or service.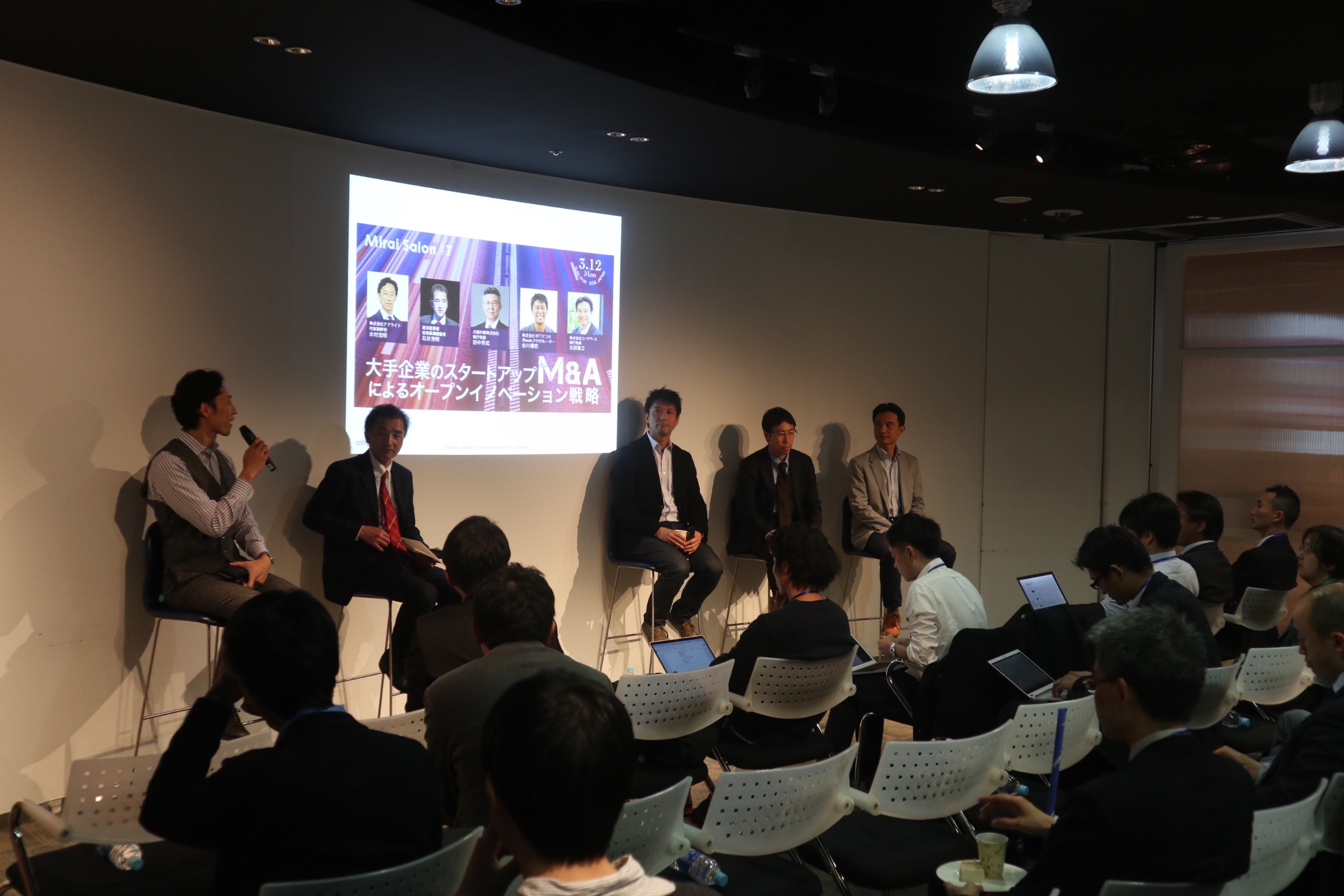 An example of an irrationally good idea for a tech startup is not to own assets themselves. Uzabase's NewsPicks app, for instance, has a business model underpinned only by an editorial team and a social media presence.
Last year, Ota helped establish NewsPicks in the United States in collaboration with financial information publisher Dow Jones & Company. During that process, he experience the difference between corporate and startup mind-sets.
While Dow Jones wanted to accelerate NewPicks's penetration of the U.S. market, Ota voiced a word of caution, noting that a rush into the market may be a cause of failure for a startup.
When entering such a collaboration, both sides need to keep a number of things in mind, he pointed out, including:
Do you ultimately want to enter the partnership?

Is the partnership strategic?

Do your ideas and cultures match?
IS M&A ACTIVITY INCREASING IN JAPAN?
During the question and answer session at Mirai Salon 7, which was moderated by co-organizer addlight Inc.'s CEO Tadaaki Kimura, speakers touched on a wide range of topics, including the rate of M&A activity and Open Innovation partnerships in Japan. Asada from Toppan noted three main collaboration trends among startups:
Partnerships regarding research and development

Tie-ups where the business case is clear

"Moon shot" collaborations that cause massive disruption
Ishii from METI said there were still only a few M&A of startups by corporates in Japan, notwithstanding cases such as Soracom's consolidation into telecoms heavyweight KDDI Corporation. Soracom is a Tokyo-based startup and IoT services provider.
That being said, he acknowledged that the M&A and startup ecosystem was in constant flux, so corporates and institutions alike need to keep their antennas constantly raised if they are to catch the next unicorn.
Mirai Salon 7 panel members also fielded questions on Open Innovation, decision-making and valuations in venture capital, and topics around operating corporate and startup partnerships. The discussions were followed by a networking opportunity over light snacks.
スライドショーには JavaScript が必要です。
ABOUT MIRAI SALON
The Mira Salon event series brings together experts and entrepreneurs in the Open Innovation space to share use cases from the cutting edge of next-wave technologies. The event is co-hosted by innovation consultancy addlight Inc. and real estate giant Mitsubishi Estate Co., Ltd. (mirai is Japanese for "future")
ABOUT addlight Inc.
addlight Inc.'s business creation services and Open Innovation initiatives support the creation of corporate + startup collaboration in Japan. For more details, visit addlight's homepage (English and Japanese).
RELATED LINKS
Mirai Salon 7, original article on addlight journal (Japanese)