The Multimedia Super Corridor (MSC) is one of the projects in Malaysia's Vision2020 project, an initiative aimed toward building advanced infrastructure by 2020. Cyberjaya is the center of this initiative, which is intended to attract new industry and become a new ICT hub for Asia.
MaGIC (the Malaysian Global Innovation & Creativity Center)—Malaysia's official center for innovation—is located there, and addlight journal had the opportunity to check out their Global Acceleration Program's (GAP) Demo Day.
Malaysia is a melting pot, and its startups reflect that diversity—44 startups from 9 Asian countries participated in the pitch event, including the following.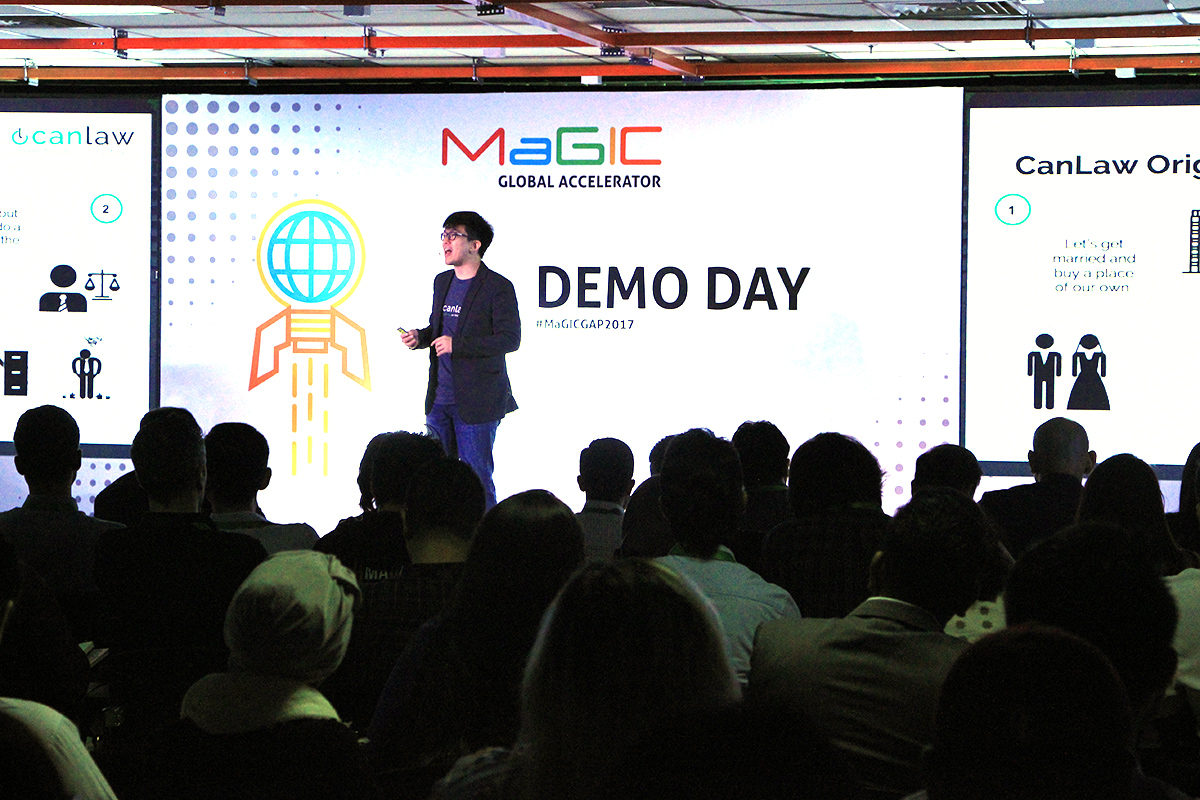 Cafebond.com (Singapore) — A coffee e-commerce marketplace that connects visitors to exquisite coffee beans made by roasters around the world. The service is available in Singapore and Malaysia and is planning to expand to Hong Kong, Taiwan, China, and London. They also provide a subscription service and operate a physical location to try featured coffees.
Inspired Soul (Denmark)—This startup created an easy-to-use hijab, an instant turban,  and other garments for busy but fashion-conscious working Muslim women.
Konserku (Indonesia) — A tool for promoters to invite artists to perform in their local cities, this startup is trying to encourage the local entertainment industry growth.
SwapIt (Malaysia) — A service for exchanging currency more conveniently and at better rates.
Also notable was the atmosphere—with its primary mission of supporting growth in Malaysia, MaGIC's GAP program reflected that mission with a feeling of welcoming and support that was entirely void of any air of dismissiveness or superficiality that can sometimes accompany competitive programs. Following the pitches, we had a chance to interview MaGIC's GAP Program Director, Tanuja Rajah.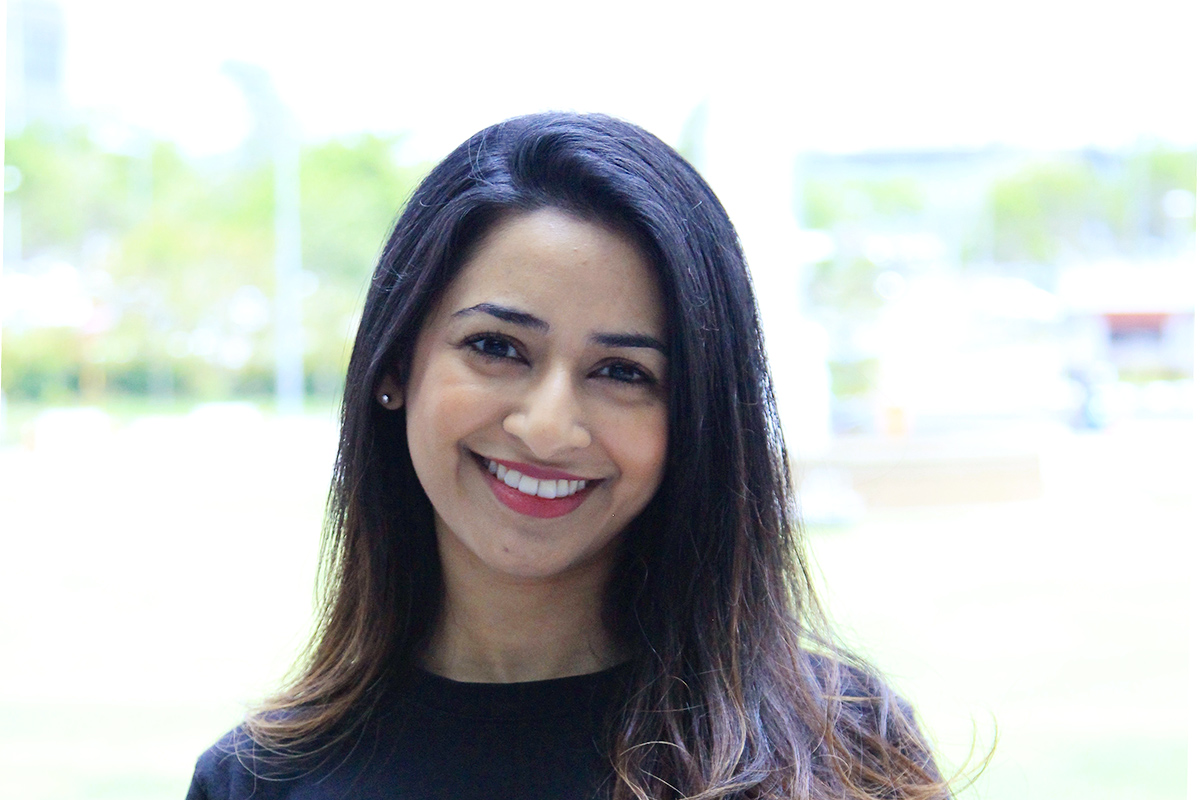 CAN YOU TELL US MORE ABOUT MaGIC?
MaGIC was founded by the Malaysian government and former U.S. President Barack Obama 2 years ago. The park within the campus is actually called the "Obama Oval." We are a government agency reporting directly to the Ministry of Finance with a mission to promote entrepreneurship.
To accomplish this mission, we provide several services for entrepreneurs, both within and from outside Malaysia. First is the MaGIC Academy. This consists of classes and workshops held almost everyday to foster entrepreneurial skills. We also adjust the curriculum based on interest.
Second, is the accelerator program—the Global Accelerator Program (GAP), which is an evolution of the MaGIC Accelerator Program (MAP). MAP had two tracks: the social enterprise track and ASEAN track. However, we've now merged both tracks into one as we strongly feel that all businesses should have an element of good and make money in order to be sustainable.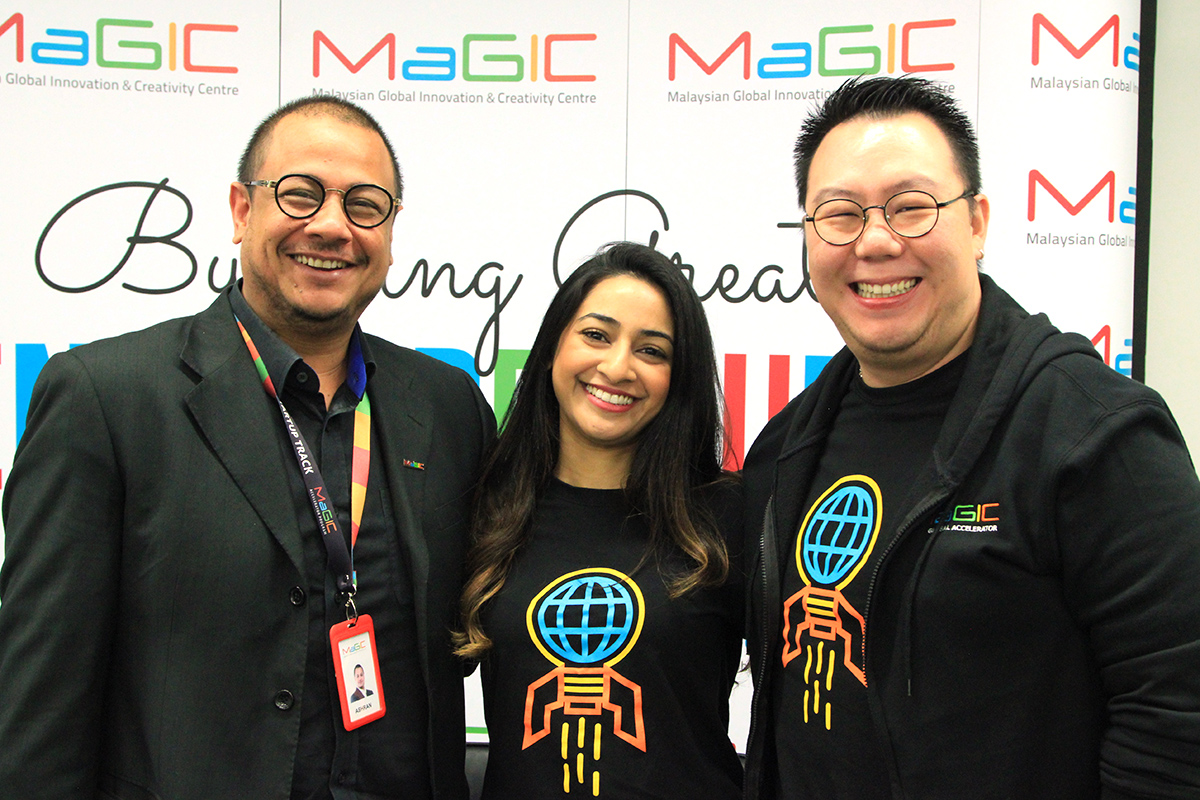 DO YOU EVER GET SOME JAPANESE INVOLVEMENT?
Actually, yes! There are 2 or 3 startups that I recall, which are participating from Japan; we'd like more of them to participate. There are difficulties communicating though. We had assigned a translator in one case, but the conversations ended up very one-sided and it was difficult to delve deep.
WHAT IS YOUR CRITERIA FOR ACCEPTING STARTUPS INTO THE PROGRAM?
We have 3 criteria. The first is market potential or traction given the startup's MVP. Second is whether the business is primarily focused on the ASEAN region, because our ability to provide extra value is limited outside. Third is the founder: Do they have passion, relevant experience, and commitment?
WE WERE BLOWN AWAY BY THE DIVERSITY AND PASSION OF THE LOCAL FOUNDERS; IT WAS A PLEASANT SURPRISE.
We're very glad you noticed. We debated whether to emphasize diversity in our program, or to identify and limit founders to specific professional backgrounds and industries. We realized though that founders love working with diverse groups of people.
WHAT ARE THE MERITS OF PARTICIPATING?
We think there are two merits: First, we provide access to software and services like Amazon Web Services and t-shirt creation for free or at a heavily discounted cost. But more importantly is the program's network. As a government institution, we are able to connect our participants to media, banks, hospitals, airlines, and all manner of industry players.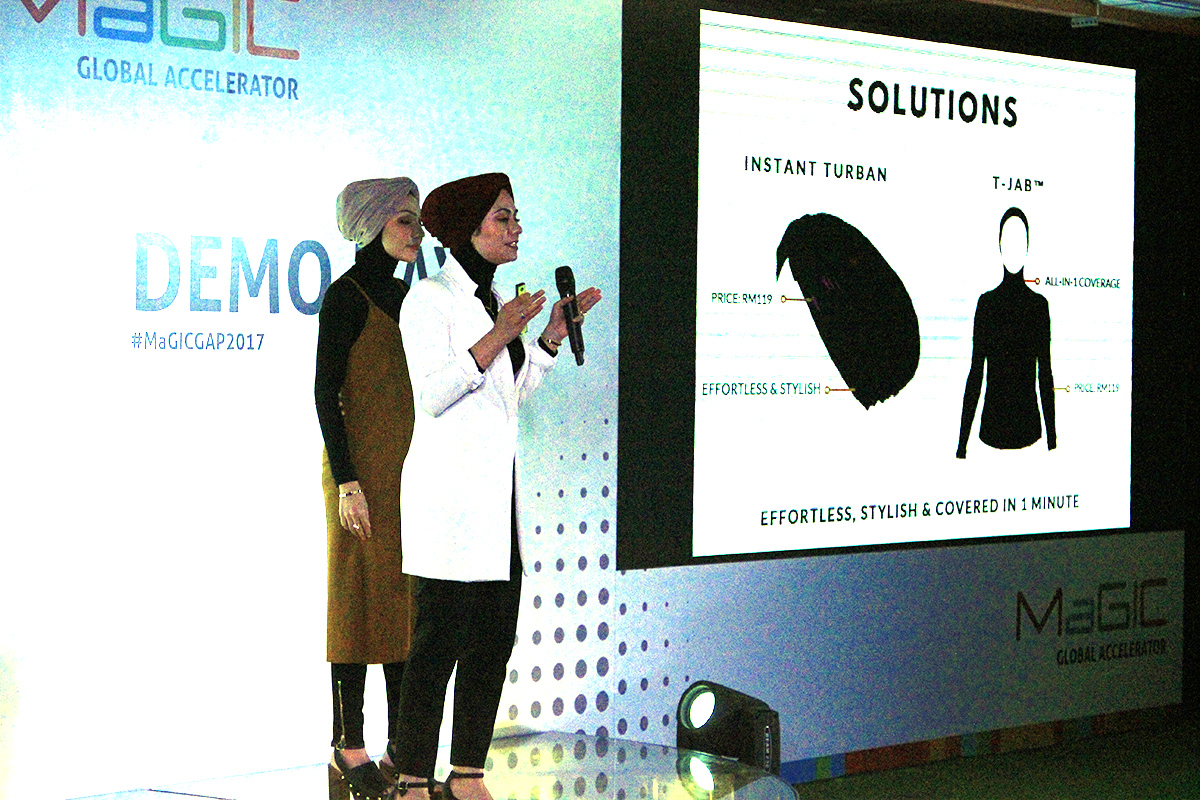 DO STARTUPS PAY A FEE TO PARTICIPATE?
No, as a nonprofit organization, we take neither a fee nor an equity stake. We do provide accommodations, office space, flight tickets, marketing stipends, and mentoring, but there are stipulations. The Giving Back Program, which is required for all founders, mandates that participants give talks about their experiences and participate in activities at universities and other educational institutions to build excitement among the younger generation.
IS THERE MUCH INVESTMENT FROM CORPORATE VENTURE CAPITAL (CVC), OR MOVEMENT TOWARD OPEN INNOVATION HERE?
Investment is sparse. We are still trying to raise awareness among the large corporations. There is a dedicated team at MaGIC for encouraging corporates to work with our startups, and they are working with banks and nonprofits to find new potential partners for our startups.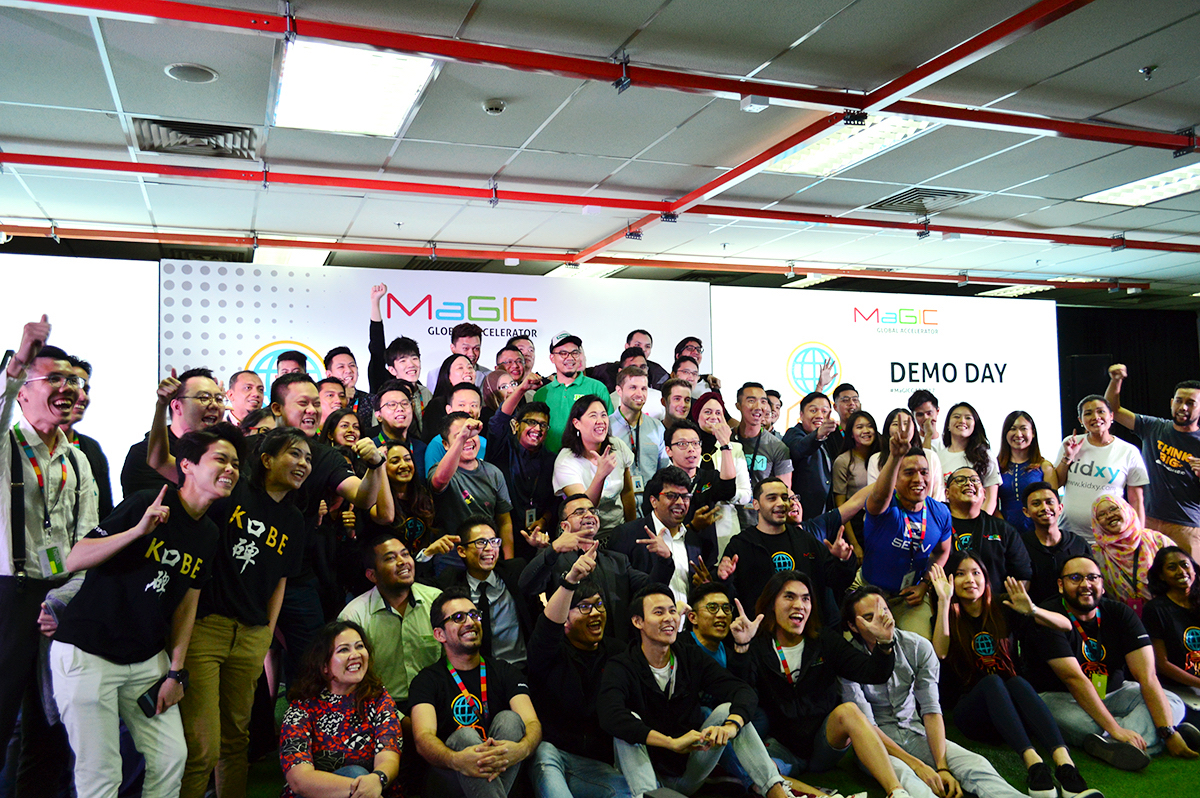 WHERE ARE THE BARRIERS OR ISSUES THAT PREVENT COOPERATION?
The concept of partnering with startups is still a foreign idea here. Startups are seen as risky, and many believe that businesses remain viable without startup involvement. The corporations actually do agree to partner with our startups in theory, but are hesitant to move when it comes to concrete deliverables.
A MESSAGE FOR OUR JAPANESE READERS?
We encourage you to take a leap of faith and visit Malaysia for the resources we have to offer. Malaysia's strength is in its diversity, with participants from all over the world!