addlight Inc.'s Trend Note Camp series is a platform for introducing entrepreneurs and investors to the business models and innovations of startup companies, governments, and research institutes from around the world, including North America, Asia, Europe, and Africa.
On this occasion, Trend Note Camp 8 introduced Estonia's e-Government and startup trends.
While Estonia's startup ecosystem is familiar to many—in part due to such famous brands as instant messaging and video conferencing platform Skype—this event was a great opportunity for attendees to discover some of the latest trends emerging from the country.
One example is the way Estonia's government has put in place a robust strategy to support startup activity via an ecosystem that is conducive to innovation.
Our speaker on the day was Takuya Beppu, who previously worked in a startup in Estonia. Beppu is now attached to Recruit Technologies Co., Ltd., an IT company that is part of Recruit Holdings Co., Ltd. Around 70 people attended his presentation.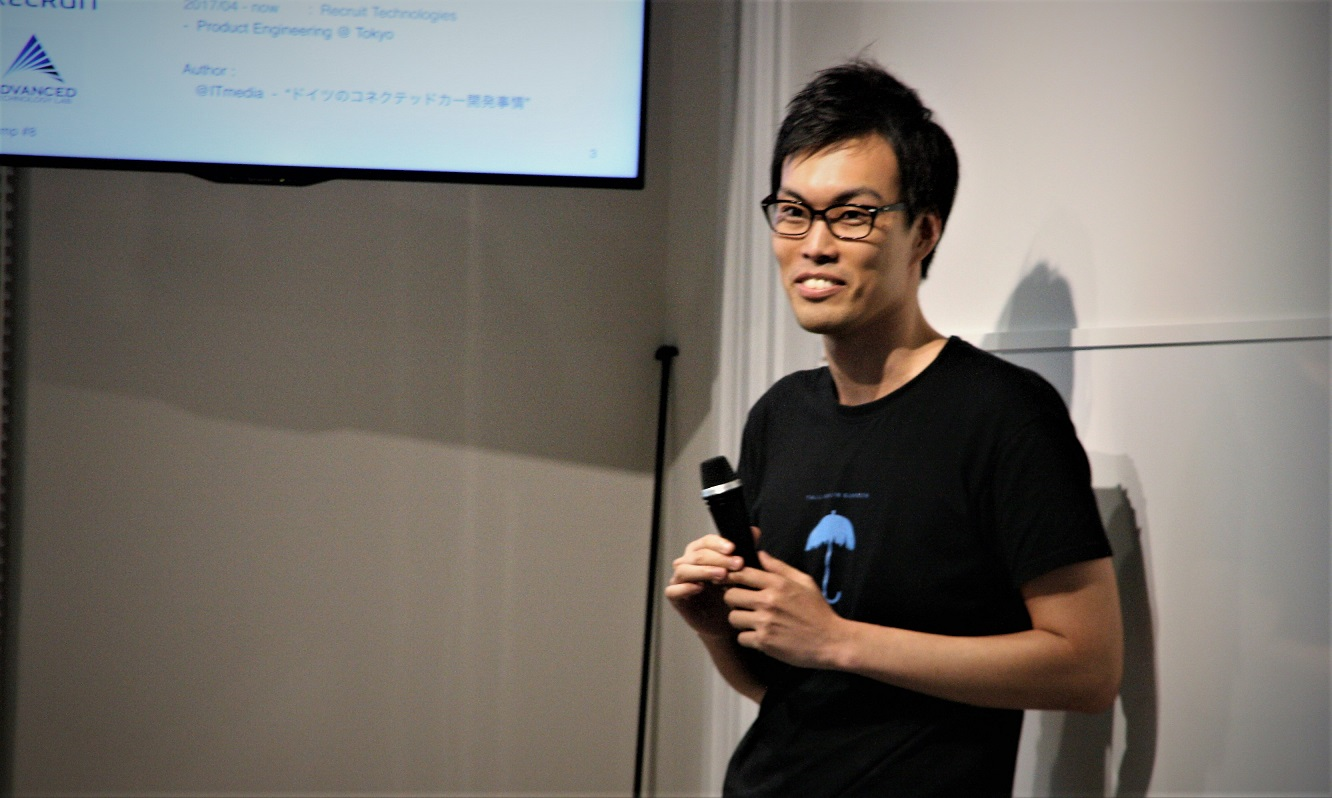 Government of Estonia Goes Digital
Following a general introduction to Estonia, Beppu's presentation focused on the country's e-Government strategies.
Under the banner of "e-Estonia—The Digital Society," he said, the government has established digital solutions to support interactions between citizens, on the one hand, and the public and private sector, on the other.
To begin, Beppu spoke about Digital ID, the country's national identification card system. Inaugurated in 2002, the card is used to access public services, and has a penetration rate of around 94 percent among people over 15 years old—the age from which it is issued to a user.
Digital ID can be used for a range of services and functions, some 300 of them, including to register a vote, pay tax, and sign contracts.
By contrast, Japan has a number of identification card systems, such as the driver's licence, health insurance card, medical record card, commuter pass, and bank cards. In Estonia, all these functions are managed by one ID card.
While he thought Digital ID conveyed a lot of convenience to the user, Beppu acknowledged that it can be a burden—say, if the user was to lose it.
Nation-wide Information Hub Helps to Realise e-Government
To manage e-Government, Estonia relies on X-ROAD, an intersection through which data is transferred to ensure private and public sector databases function harmoniously.
Established in 2001, some 900 companies and organizations rely on the intersection. What is more, around 1,600 services, in addition to Digital ID, use X-ROAD to deliver a variety of services. Some of these solutions are highlighted below:
e-Business Register is a company registration system. The platform permits users to register a company in around 18 minutes, which is the fastest system of its kind in the world. Actually, most new companies in Estonia are registered via the platform.
e-Tax is a system managed by the national tax authority. It allows users to file taxes and input banking information, for example. The platform also permits users to receive payments like social security reimbursements.
E-Tax is rumoured to have made the work of accountants in the country largely redundant, Beppu noted.
Mobile Parking is an electronic parking lot management system that helps drivers search for—and even reserve and pay for—parking space using a smartphone and via texting.
e-Police is an electronic system and mobile workstation installed in a police car that permits law enforcement to make inquiries and gain information on a person of interest in around 20 minutes.
Such things as an individual's place of residence, photo, phone number, and driver's licence information can be viewed on the platform. The system also provides real-time location identification of police assets like patrol cars.
e-Cabinet is an electronic management systems for the country's ministerial offices and agencies. Allowing for online participation from citizens, the platform, which was implemented with little political opposition, has helped to streamline the functions of government.
i-Voting is a national electronic voting system established in 2009 for the management of votes—which may be cast domestically or from abroad. In 2015, for instance, Estonians scattered across 116 countries were able to vote electronically.
e-School is a cloud learning platform with a variety of functions including managing lessons, scheduling events, keeping attendance records, and assigning homework.
Due to its transparency, the systems has bridged the information gap that can exist between parents or guardians and teachers, allowing educators to focus their attention on teaching.
e-health is an electronic medical platform. The system stores the medical records of Estonians from birth to death. A number of functions are managed on the platform, such as medical insurance, medical images, medical appointments scheduling, and prescriptions.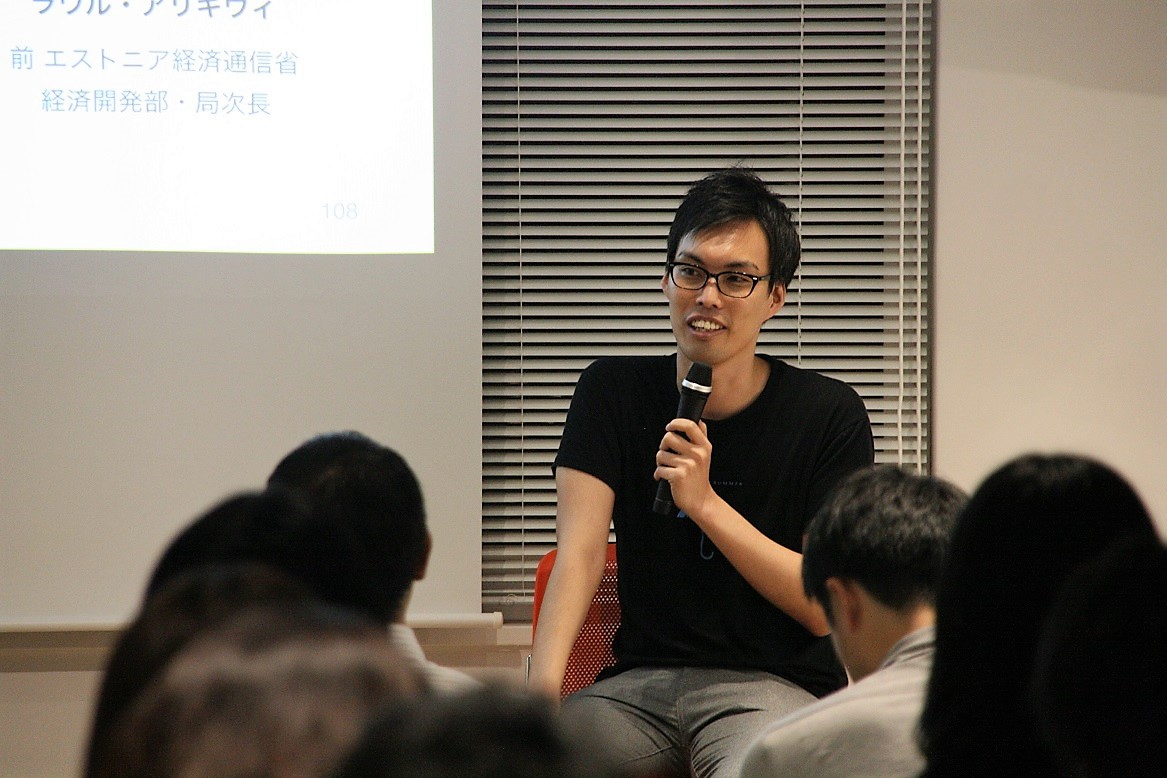 e-Government and the Future of Estonian Startups
Beppu also touched on the future goals of e-Government in Estonia. Via the notion of "Government-as-service," he said, e-Government services for foreigners—called e-Residency—have been established.
The platform allows all foreigners—including those with an uncertain immigration status—to gain a national ID card and to make use of the country's public services. Some of the attendees with experience living in Estonia said they had used the system.
Startups have also benefitted from Estonia's e-Government revolution. As mentioned above, Skype is one the most recognized startups to have emerged from the country.
What is even more impressive are the 40 or so companies that have been created by entrepreneurs who were members of Skype—the so-called Skype Mafia. These companies include DEEKIT, a mobile digital whiteboard; TransferWise, an overseas remittance platform; and, Vital Fields, a management system used in agriculture.
Indeed, it is said that an average of one Estonian startup a year manages to exit, a remarkable feat for a country of only 1.3 million people, about the same as Aomori Prefecture in the north of Japan.
What is more, the government has been active in supporting the startup ecosystem in the country, by, for example, making available government-backed venture capital and issuing startup visas to support the entry of foreign entrepreneurs—including for events like Latitude 59, Estonia's largest startup and tech conference.
Trend Note Camp is Trending
Beppu's presentation was followed by a robust questions and answers session and networking opportunity. Attendees were clearly excited about Estonia, and in fact, the event produced addlight's largest-ever attendance in the Trend Note Camp series.
スライドショーには JavaScript が必要です。
For more information about the Trend Note Camp series, visit our website or find us on Facebook, Twitter, and events ticketing platform Peatix.
Related links
addlight journal (Japanese): "Trend Note Camp 8: Estonia's e-Government and startup trends": https://journal.addlight.co.jp/archives/trend-note-camp-8-startup-trend-in-estonia/