The main theme of addlight Inc.'s Trend Note Camp 7 in June was "African Startup Trends, Fintech Focus." Our speaker on the day was Yosuke Iseki, who had recently returned to Japan after some years working in Sub-Saharan Africa for a major automotive company.
Iseki began by saying that Japanese were largely unfamiliar with startups that are active on the African continent. He then highlighted services like M-Pesa and countries such as Kenya and its growing startup ecosystem.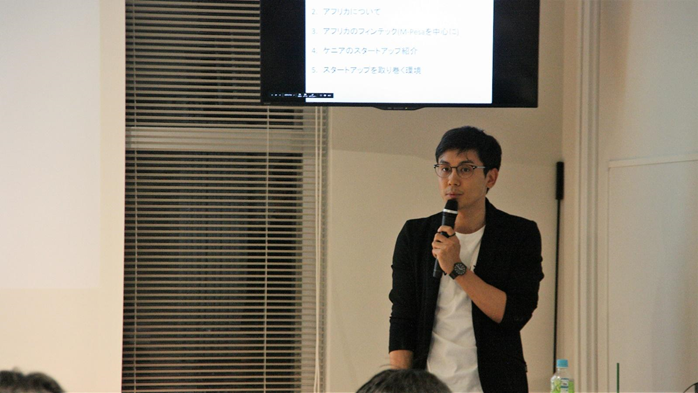 FINTECH IN AFRICA: FOCUS ON M-PESA
To familiarise his audience with the topic, Iseki started with a general introduction about Africa, the state of its economy, and the nature of its socioeconomic ties. He then turned his attention to the day's use case: M-Pesa.
The "M" in M-Pesa stands for mobile while pesa is Kiswahili for "money," Iseki pointed out, thus M-Pesa means "mobile money." The e-wallet was developed in 2007 by Vodafone and launched by the telecoms company's subsidiary Safaricom, the largest mobile network company on the continent.
To use M-Pesa, customers open an electronic account, which is linked to a cellphone number, at authorised stores. All transactions are managed via SMS. Transactions other than deposits—such as remittances, withdrawals, and payments—have a 10 percent commission charged.
Iseki experienced using M-Pesa while on a visit to Kibera—one of the largest slums on the continent—in Kenya's capital Nairobi. The M-Pesa agent at the slum assured him that it was possible to deposit funds immediately on the e-wallet as soon as he had a SIM card and PIN number.
Indeed, Kibera was surrounded by a number of souvenir shops that accepted the payment platform. Even Kibera's residents were using it.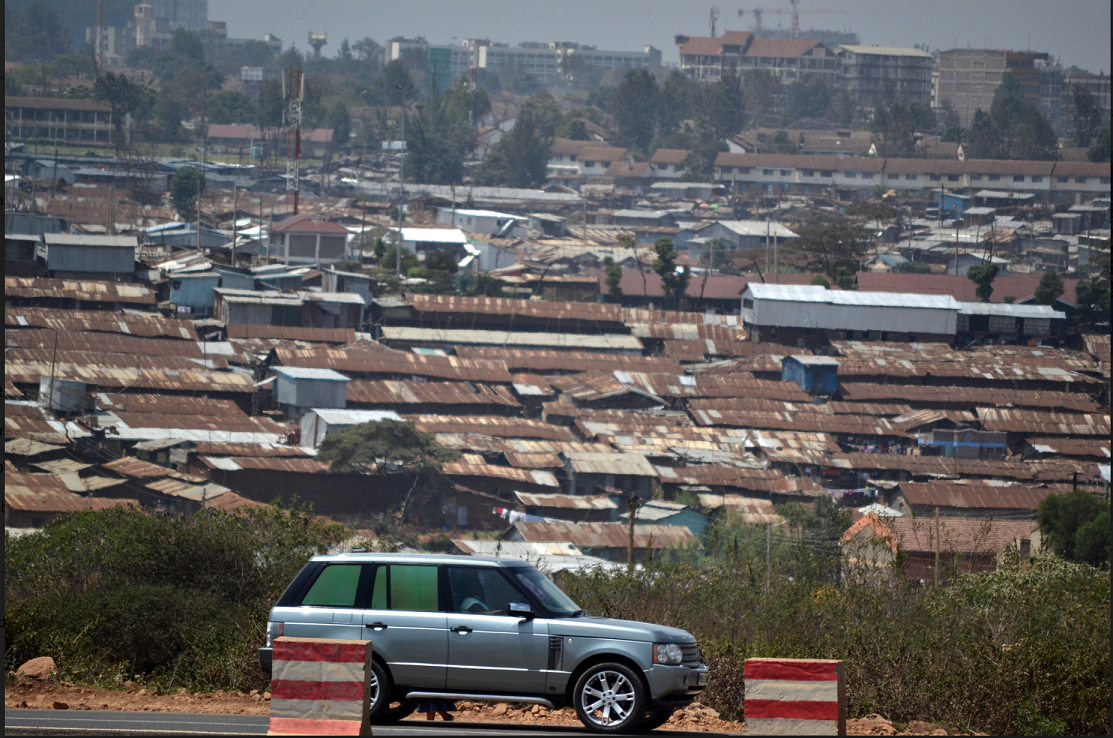 (Copyright Trocaire / Flickr)
Iseki noted that the total amount of M-Pesa in circulation is around 10 trillion yen (approx. 90 billion dollars), with about half of users relying on the platform to make remittances. The latter may reflect circumstances in Kenya, where large communities of migrant workers send money across borders to their families.
Indeed, the number of M-Pesa-derived services are on the increase, including platforms for transaction ledgers and the sharing of information—about branches that handle credit information, for instance—via SMS.
What is more, devices like smartphones and services such as 2G and 3G are increasingly common in Sub-Saharan Africa; the goal here is to increase smartphone ownership and network speeds.
As a result, services like M-Pesa—as well as the number of users—can be expected to grow, and to do so in tandem with an improved telecommunications environment.
KENYA'S STARTUP ECOSYSTEM
The rise of ride-sharing platform Uber in Kenya is indicative of the state-of-play in the ecosystem there, Iseki said.
In part due to the tech giant's use of a bi-directional review system, which has led to increased safety for users, the number of Uber customers there is expanding rapidly. One outcome has been an increase of customer-to-customer bike-sharing services in the country—which are inspired by Uber.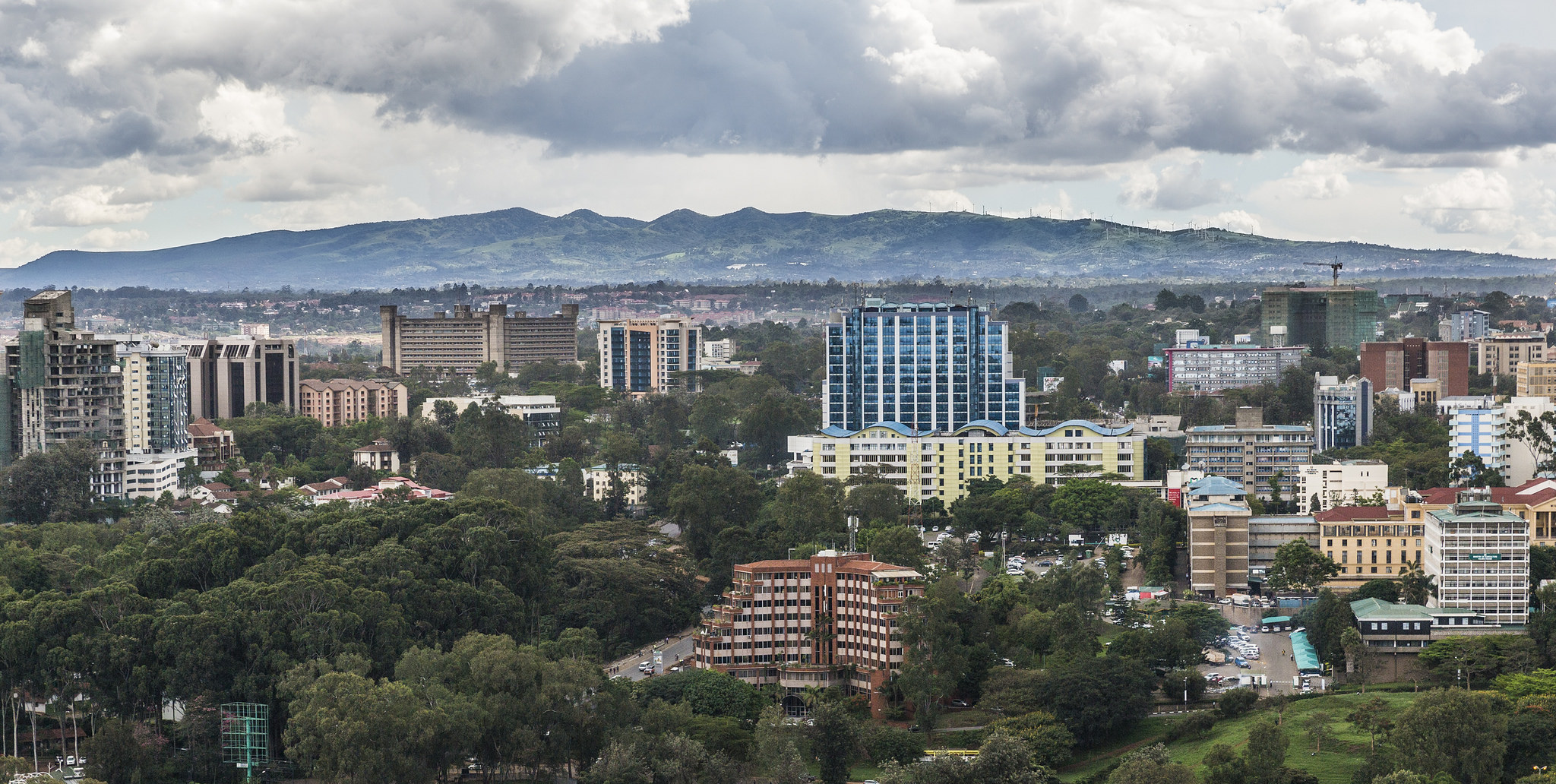 (Copyright Ninara/ Flickr)
Kenya's startup ecosystem is also growing. Co-working spaces like Nairobi Garage (Ngong Road) and iHub have opened near the Kibera slum. iHub came to international prominence when Facebook CEO Mark Zuckerberg visited the space. Nairobi Garage, meanwhile, accommodates companies like Uber.
Over by Nairobi University, Nairobi Garage (Westlands building) and Metta, a Hong Kong-based community, have set up shop. Metta, for example, hosts events for entrepreneurs and investors about two or three times a week, Iseki noted.
One explanation for the growth of such communities, it has been suggested, is the increasing reliability of communications infrastructure in the capital.
BRCK, BOP, AND THE DIGITAL DIVIDE
While in Kenya, Iseki connected with a number of startup that caught his attention. One was a company, called BRCK inc. that develops and commercialises mobile Wi-Fi terminals and tablets designed to solve the digital divide affecting people living in abject poverty.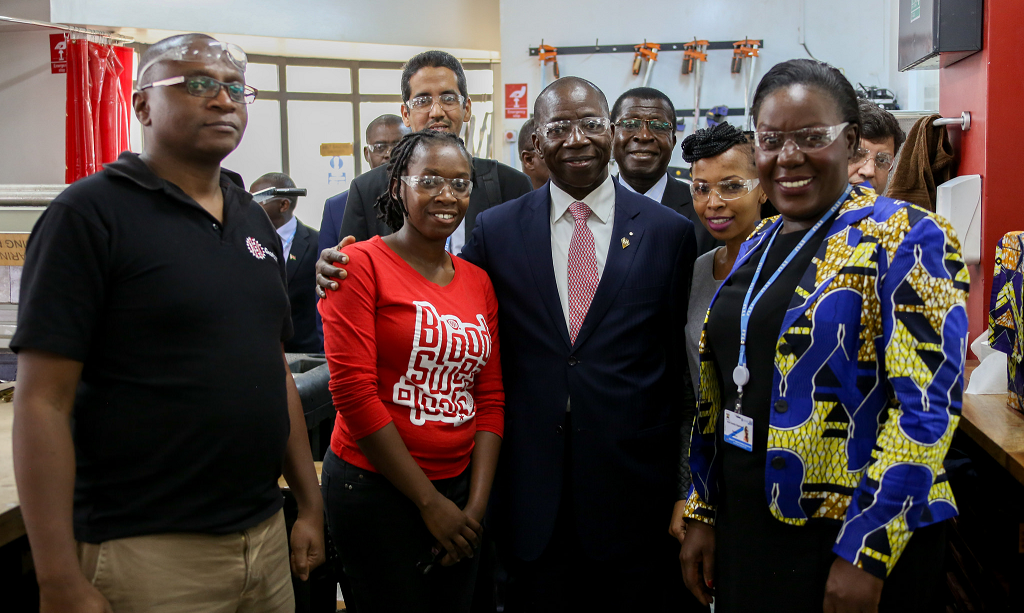 (IHUB Nairobi. Copyright ITU / Flicker)
Another was a team that develops and sells secondhand devices attached to gas cylinders; the team uses cross-border e-commerce and relies on goods made in China in order to keep prices competitive.
Such companies focus on connecting with people who make up the poorest two-thirds of the economic human pyramid—or bottom of the pyramid (BOP) markets, a term in economics that refers to around four billion people living in abject poverty.
People within the BOP bracket have litle-to-no access to the jobs market (even as graduates), have a few personal savings, enjoy little support from family, or have no access to funds. They hardly engage with financial institutions let alone venture capital.
Where VC funds exist, it is usually limited to the seed stage, leading to what some have called the "missing middle"—where there is a dearth of support at the growth stage of a new company—and a "death valley" for startups.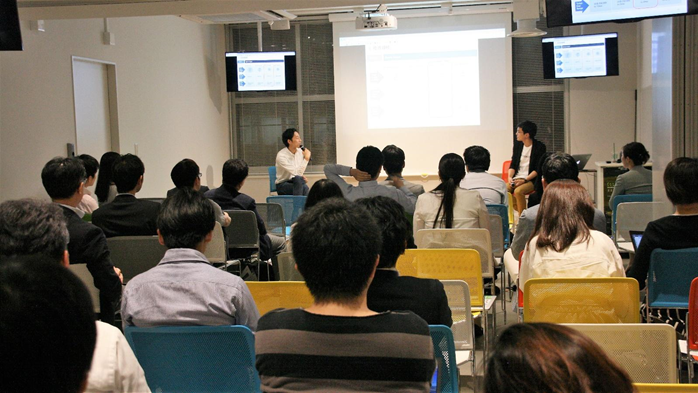 What is more, the lack of business skill and engineering proficiency among entrepreneurs in Kenya is conspicuous, and is perhaps indicative of a limited higher education graduate pool.
Actually, Iseki shared, in many cases there is a gap between the expectations of investors and the accomplishments of entrepreneurs.
DISCUSSION AND Q&A
A discussion between host addlight Inc.'s Tad Kimura and Iseki followed the presentation. During  the question and answer session, attendees, most of whom had visited Africa on business or for leisure, inquired about a wide range of topics.
Questions covered such themes as the major means of trans-border e-commerce payment methods in Africa, the monetisation models used by startups on the continent, and where startups seek to exit.
ABOUT TREND NOTE CAMP SERIES
Trend Note Camp is an event series sponsored by addlight Inc. with a goal to present entrepreneurs and investors from around the world who are actively involved in realizing business models of cutting-edge startup in the United States, Asia, Africa, and elsewhere.
The interactive event includes presentations, panel discussions, question and answer sessions, and networking.
ABOUT THE SPEAKER
After graduating college, Yosuke Iseki landed a job with a major automobile manufacturer—and soon became involved in their North American and European operations.
Soon thereafter, he relocated to the firm's Africa business, and became their representative in Johannesburg, South Africa. During the same period, he had opportunities to visit Ghana on business.
When he returned to Japan, Iseki enrolled in graduate school—for Africa studies—and began editing Afropick, a platform on which he shares information about startups in Africa.