In mid summer, addlight Inc. and LIFULL Co., Ltd. co-hosted the Tokyo Startup Dating, 9th Edition, event in the Hanzomon area of central Tokyo.
The Tokyo Startup Dating event series is designed to help attendees "build their largest network within the shortest amount of time."
Now in its ninth iteration, the event featured an annual pitch contest as well as a panel discussion with established entrepreneurs and venture capitalists from a variety of fields.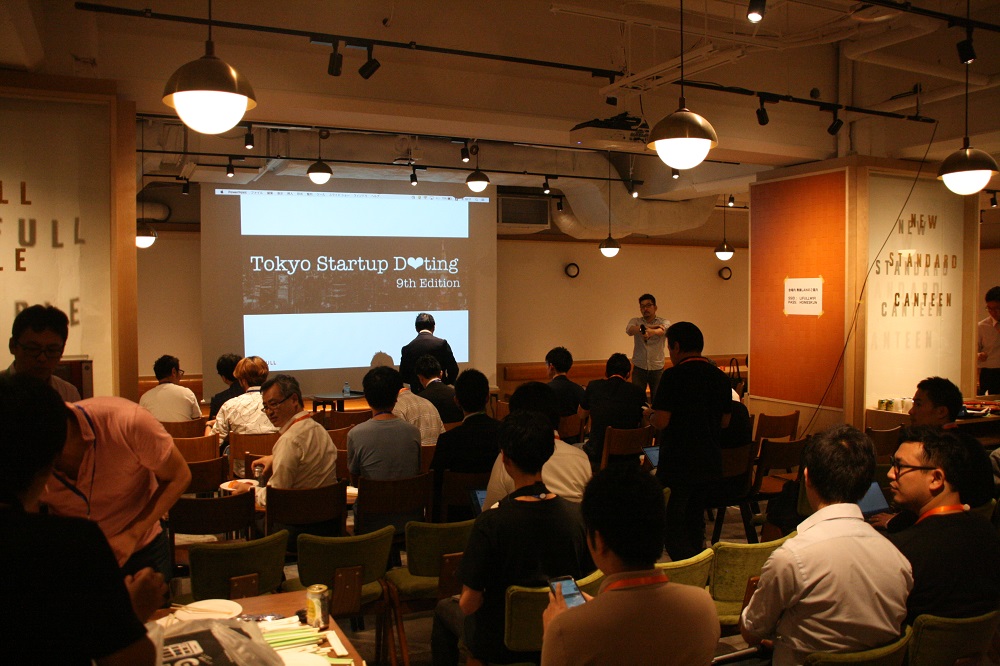 This time, former Silicon Valley entrepreneur Masa Todokoro was the master of ceremonies, while addlight's Tad Kimura served as the moderator of the panel discussion.
The panel discussion included Takashi Inoue, the CEO of LIFULL, Shinichi Sakane from seven dreamers laboratories, Inc., and Masaru Akiyama from Basic Inc.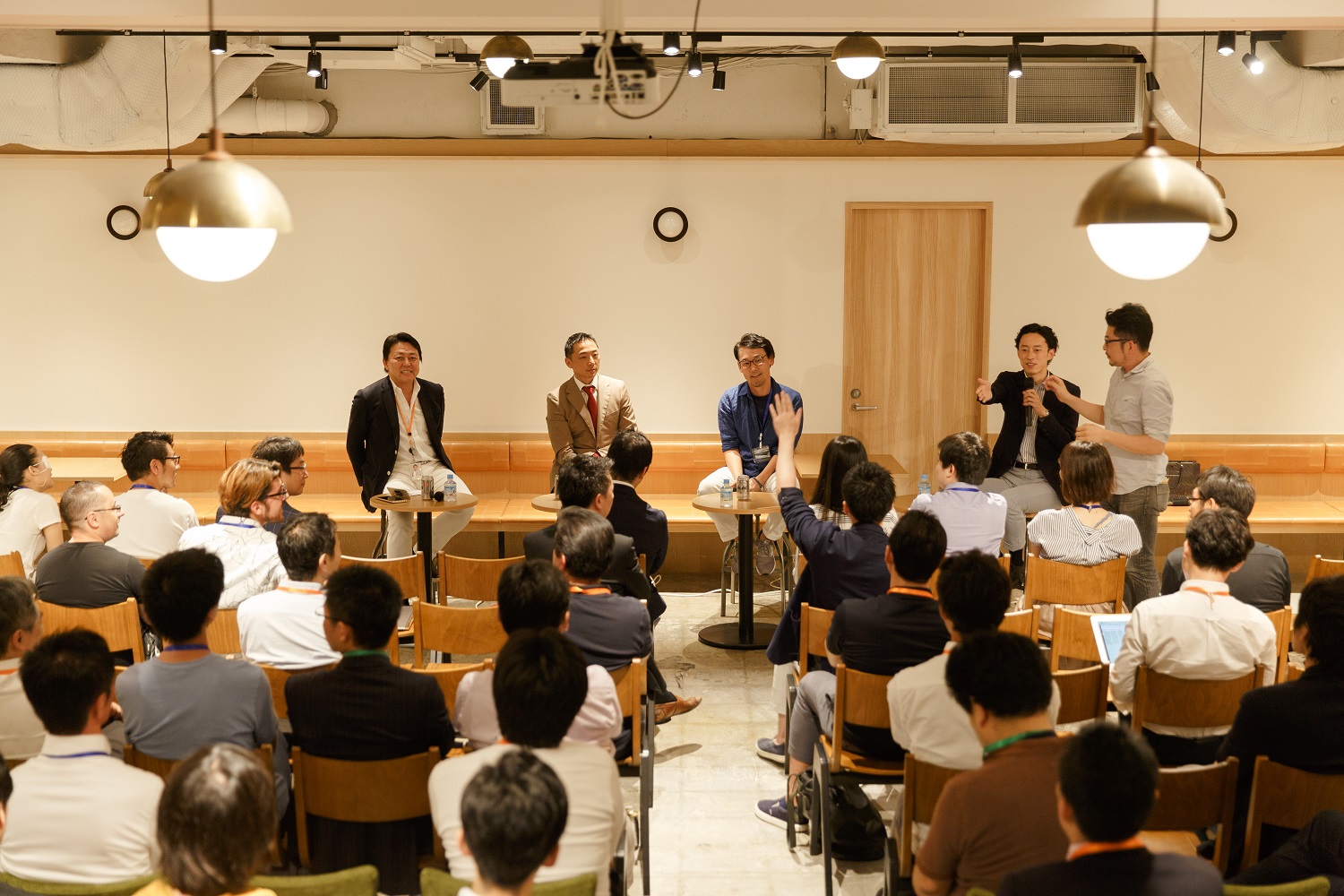 Discussions ranged over a number of topics, such as ideas to bear in mind when planning to scale a company, strategies for recruiting and building teams, and issues around intellectual property.
Sakane from seven dreamers laboratories emphasized the importance of differentiating yourself from others. This point was supported by Akiyama from Basic, who also stressed the power of self-belief.
Inoue from LIFULL made an appeal to investors who, like him, are looking to invest in other companies. For his part, he will look to develop some 100 companies by 2025.
The panel discussion was followed by a toughly fought pitching contest between 9 startups. Each participant, shown below, had four minutes to make their case.
1. Bridge Inc. has as its vision "becoming a bridge to the world." The company caters to the inbound tourism market, providing such services as free SIM cards with a shopping voucher tie-in.
2. Terra Drone Corp. is a drone solutions provider. Besides drone surveying and inspections, and software development, the startup offers a wide range of business development services including operations management systems.
3. "My Chef" is a food catering service that delivers a chef to your home. With an aim "to do what Uber Eats cannot," the company has as its target stay-at-home moms and other home-bound clients.
4. MyDearest inc. aims "to make everyone a hero or heroine." Using "empathy media" techniques, the company fuses virtual reality with the stories in books and novels to create a new, "first-person experience for readers."
5. Real World Games is an "X-Tech" health platform providing games that encourage people to walk and explore while they play, thereby discovering new experiences and enhancing their health outcomes.
6. Moly is a crime reporting and prevention app that can be used to alert the authorities—via location authentication and push notification—to a crime happening in real time.
7. ANALYTICA is a cloud-based internal data analysis tool for achieving KPIs that can be monitored in real time. 
8. Motify is a tool for human resources departments that monitors turnover rates and recruiting costs. In addition to Japan, it is available in Brazil and Indonesia.
9. Shares has as its vision "organizing the world's information" in a way akin to Google. During Tokyo Startup Dating, 8th Edition, they pitched a project on a "Valuation Matrix."
For the event's MC Todokoro, there was very little between the first and last pitch, as each team gave it their all.
That said, Shares came out on top this time, having won 8 votes from the judging panel. For their efforts, Shares received a pair of tickets to Tokyo Disney Land courtesy of Nihon Unisys, Ltd, an IT and software development company established in 1958.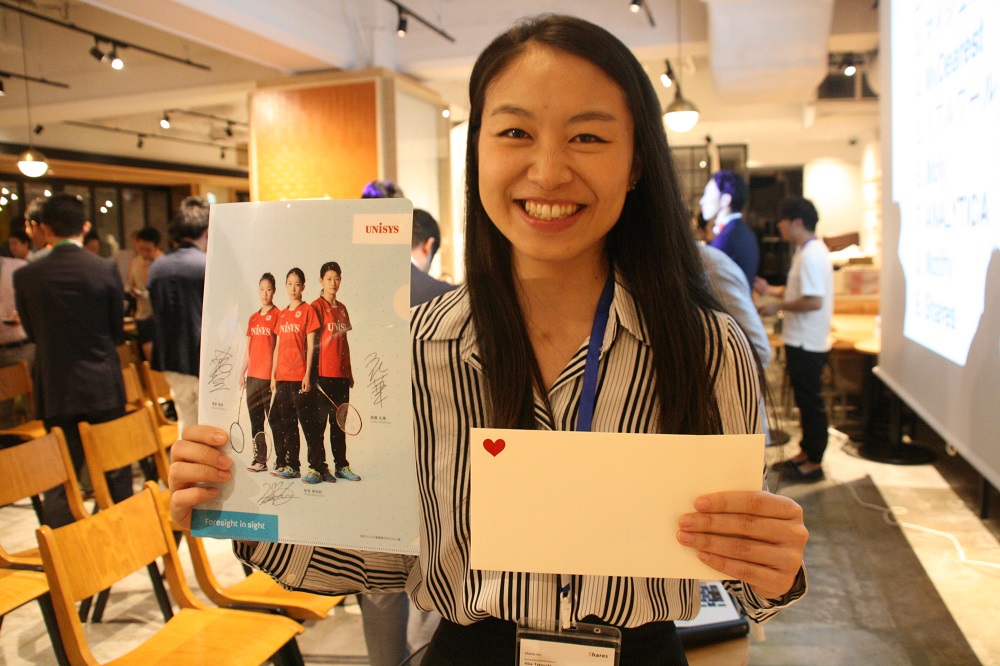 After the pitch contest, there was an opportunity for networking while enjoying light snacks and drinks. The attendees were divided into three categories—investors, entrepreneurs, and media—with each one wearing a different colored ribbon.
As with previous Tokyo Startup Dating nights, participants were able to build their network in a very short amount of time. Attendees also enjoyed—for free—the services of a Yuta Aoki, a professional photographer who was able to take professional profile photos of them.
スライドショーには JavaScript が必要です。
We look forward to seeing you all at Tokyo Startup Dating, 10th Edition, a milestone we plan on celebrating soon.
For more information about Tokyo Startup Dating, please contact us here.
Related links:
addlight journal: Tokyo Startup Dating 9th Edition (Japanese) :
https://journal.addlight.co.jp/archives/tokyo-startup-dating-9th-edition/
Goodway: Tokyo Startup Dating 9th Edition (Japanese) :
https://goodway.co.jp/fip/htdocs/joku2lday-3242/