Tokyo-based market entry consultancy Anchorstar Inc. laid on a thrilling event for aspiring and current country managers of international firms. Billed as Country Manager Experience vol. 2, the full-house gathering in late June was hosted by Anchorstar founder, CEO and serial country manager Taro Kodama.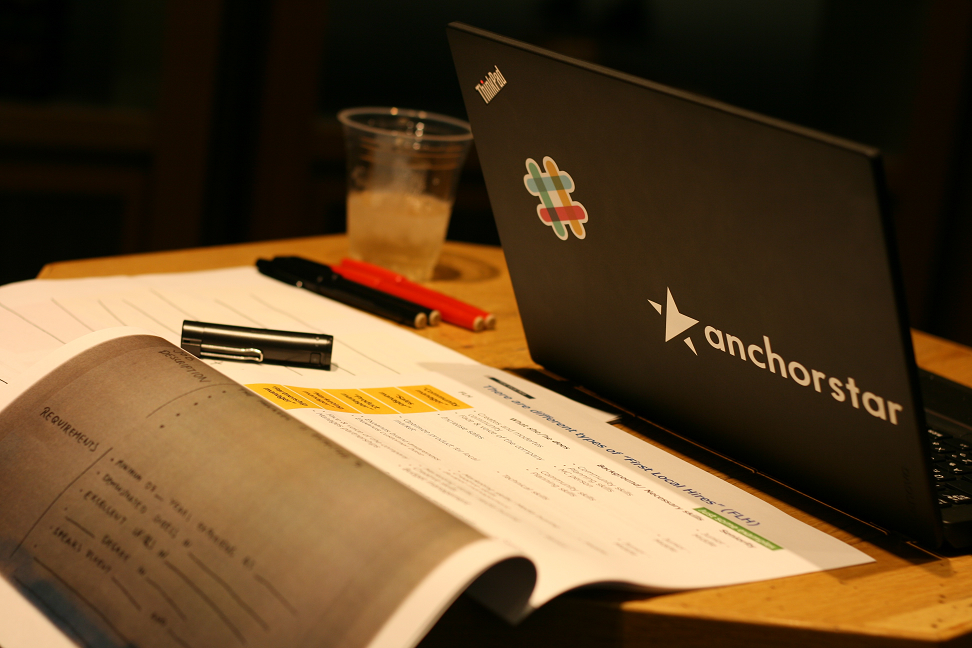 "With the 'Country Manager Experience,' we want to build a community that can help to support 'the next Facebook' to enter Japan,'" Taro said at the start of the event.
The three-hour experience tested the wits of attendees and challenged them via four simulated situations: 1) analyzing the market-entry goals of a real-life firm; 2) building a one-year market entry plan; 3) deciding on the first local hires; and 4) creating an elevator pitch for a company.
WINNING MARKET STRATEGIES
To whet the appetite of attendees, Taro gave four examples of market entry strategies. A "Break into the market" strategy works if you believe the product fits the market generally, has mass appeal, and resonates with consumers. You can "start full operations with an existing business model" and engage "high marketing spend" in this scenario.
"Create the market" strategies, meanwhile, assume the product fits the market generally, but is not widely known by the target customer. In this case, you should "start a very localized operation, build a community," and engage robust product awareness-raising via media. Such was the case when Facebook entered the Japan market, he noted.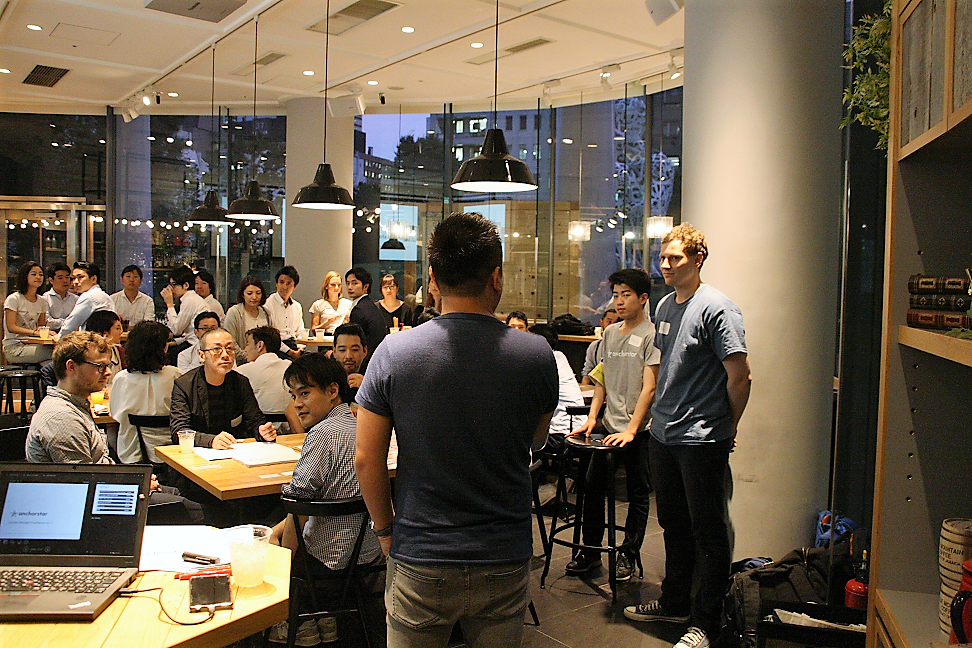 A "Put your feet in the water" approach assumes the market fit is unclear, so you ought to start partial operations with the prevailing business models, and then adapt and grow in time.
"Run and Learn and Run" strategies, lastly, are recommended when the market fit is unclear and consumers are not familiar with the product. Here, starting full operations with existing business models and adapting over time is recommended.
Working in mixed-gender and international teams of around five members, attendees not only had the chance to brainstorms ideas using Agile process methods—with Taro's guidance and a lot of sticky notes and markers to use. They also had the opportunity to present their ideas to the entire group and to receive instant feedback.
REAL-WORLD USE CASE
The first simulation challenge of the event was for attendees to dive into the specifics of the case study of the day: Pipedrive, a cloud-based early stage technology company with bases in the United States, the United Kingdom, Estonia and Portugal that offers customer relations management (CRM) software and apps.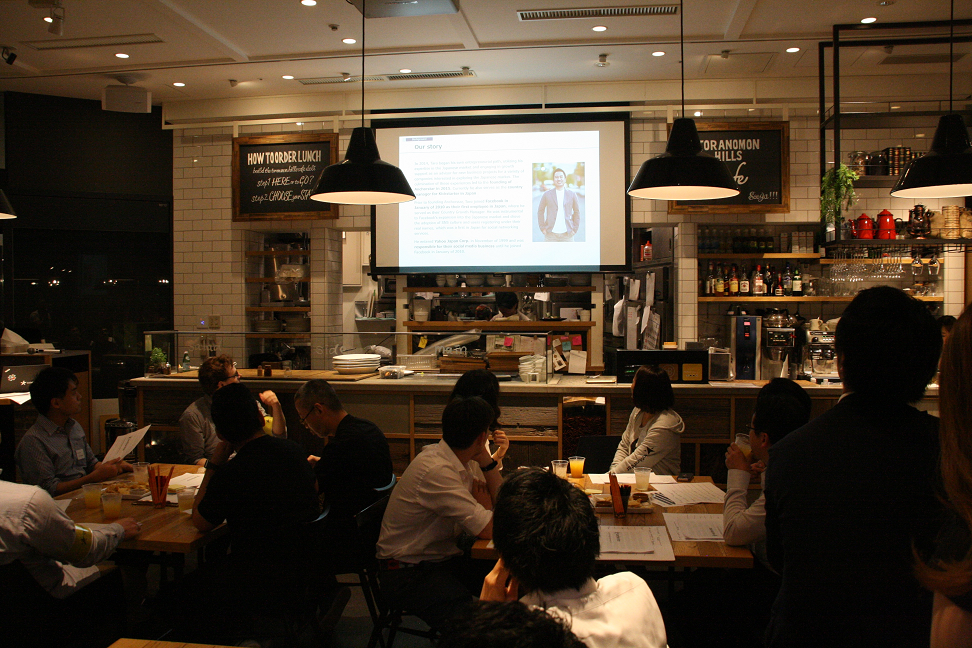 Pipedrive, they learnt via a pre-recorded video message from one of its team members, has some 300 employees and raised around 30 million dollars in investments. The firm is the world's leading cloud-based CRM and sales pipeline management tool provider for SMEs, especially among early B2B adopters.
With over 50,000 corporate clients in over 140 countries on monthly or annual price plans (their biggest competitors include Microsoft Excel and Google Sheets), the firm is focused on helping sales people hit their targets.
The firm has grown largely through word-of-mouth and inbound digital marketing. However, this approach has not worked so well in Japan, where, according to the simulation notes, they currently have less than one hundred clients, with most hailing from non-Japanese firms in Tokyo.
THE ELEVATOR PITCH
After some 20 minutes studying the details of their case study, each attendee had a few minutes to create an elevator pitch for the company. They not only had to draft an introduction and then introduce themselves as the country manager, but also describe in simple terms the company's vision and differentiators.
Attendees received the following advice: "A slick elevator pitch is not just about getting an idea across; it's about selling yourself as someone to do business with."
With their speech ready, they pitched to peers, who responded with feedback. Some pitches were made to the group as a whole, with Taro providing his own feedback.
ONE-YEAR STRATEGY PLANNER
"Build a 1-year entry strategy" was next on the agenda. The challenge here was to "imagine you are a country manager of Pipedrive, and your first task is to build a one-year strategy to enter the Japanese market and get over 100 corporate customers."
For the growth strategy, attendees were encouraged to include "Product localization, hiring and HR, communications and marketing, partnership, and strategy . . ." There is no right way to create such a strategy, Taro reminded them. "Just make sure it is consistent."
To encourage them further, handouts were shared with outlines of strategy workflow plans—with "pre-market entry, first 30 days, day 32 to day 100, day 101 to day 365" milestones highlighted. Using sticky notes and markers, attendees worked in teams to identify and write down their priorities for each milestone, and note the progress in each part.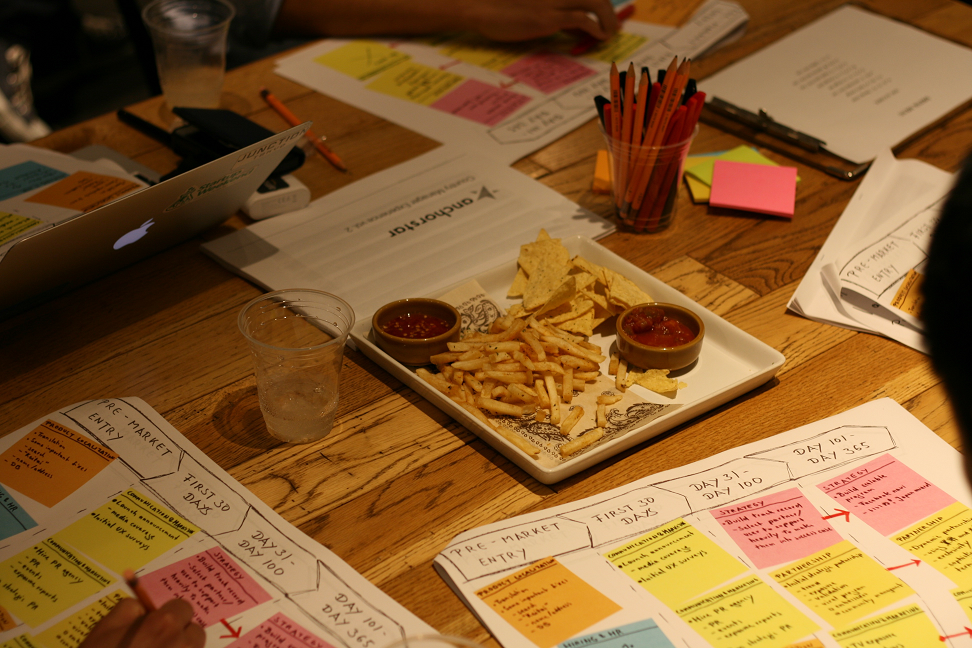 FINDING AWESOME PEOPLE
Arguably the most important step for the fortunes of market-entry firms followed: "Find somebody to execute your strategy." As noted in the handouts, "Human resources isn't a thing we do. It's the thing that runs our business."
Here, the challenge was to create a job description for someone to execute Pipedrive's Japan market entry plan, allocate a pre-defined budget, and hire as many people as the budget allows.
The guide also identified two key steps of the process: identifying the skills needed by candidates, and identifying where they can be found (via sites like LinkedIn or by tapping your own network, for example).
A community manager, for instance, creates and moderates groups of (potential) clients, and act as the customer-facing side—or "voice"—of the enterprise. Such a person ought to have strong planning skills as well as the ability to communicate clearly. The role falls between a junior and senior rank in the organization.
Other roles to consider include: sales manager, product manager, marketing manager, partnership manager, and growth manager.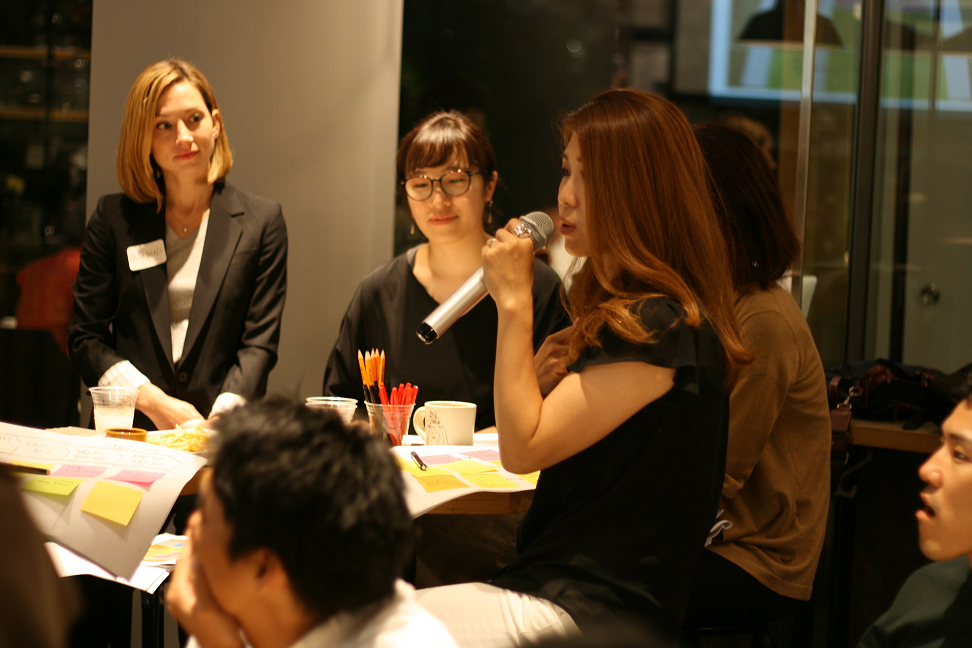 Having identified HR priorities via group discussion, attendees spent some 20 minutes writing down the job description and requirements for their ideal candidate. When the main exercised ended, a robust questions and answers session and networking opportunity—which included a sumptuous outlay of food and drinks—followed.
YAHOO, FACEBOOK, KICKSTARTER . . . AND BEYOND
The Country Manager Experience began with an introduction from Taro. Formerly at Yahoo Japan Corp. and then Facebook Japan, where he drove the tech giant's expansion, Taro now steers crowdfunding platform Kickstarter's entry and growth in the country.
A number of Japan country managers of international companies also participated in the event, including Allison Baum from global venture capital fund Fresco Capital, and representatives from Fresco's two portfolio companies: Miki Nomura from EdTech startup Make School, and Graham Kerr from communication coaching platform LingoLive.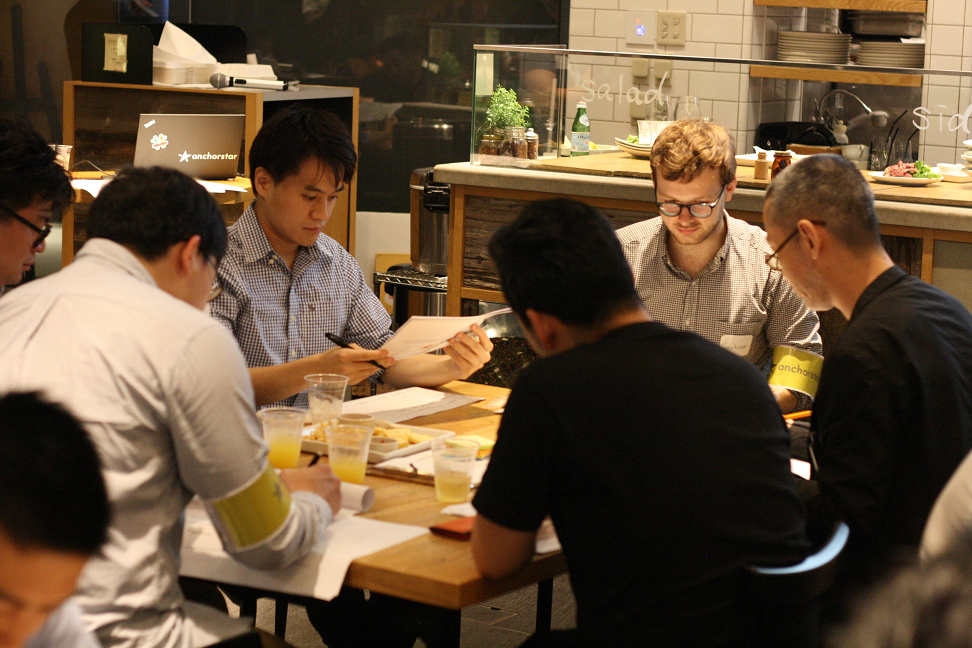 A wide range of industries were represented by the enthusiastic and engaged participants, who comprised of males and females in their 20s to 40s—the male-to-female ratio was around 3:1.
Held at the casual-yet-stylish Toranomon Hills Cafe, the event was mainly in Japanese, with support for English speakers provided on each table. addlight Inc. attended as an observer.
The next The Anchorstar Country Manager Experience will be held on August 3 at Toranomon Hills Cafe. Please register via: https://passmarket.yahoo.co.jp/event/show/detail/01n336z0buas.html