In late summer, addlight Inc. and Mitsubishi Estate Co., Ltd. co-sponsored the #5 Mirai Salon event at EGG Japan, an innovation hub in the Marunouchi central business district of Tokyo.
Mira Salon event series bring together experts and entrepreneurs in the Open Innovation space to share use cases from the cutting edge of next-wave technologies. (Mirai is Japanese for "future.")
The 5th iteration of Mirai Salon had as its theme a "future where artificial intelligence will provide practical solutions for innovation in Japan."
With addlight's Tad Kimura as moderator, players in the innovation field offered their insights to a rapt audience. The event culminated in a panel discussion, questions and answers session, and networking over light refreshments.
AI COMPANY CONTRIBUTES TO SOCIETY
The first speaker at the event was Hirofumi Harada, the CEO, president and representative director at Gruff Inc..
Via "tailor-made machine learning," Gruff uses machine learning libraries and large-scale services and databases owned by companies to solve business problems and generate profits, he said.
Harada also spoke about the opportunities in AI-related activities that will become available after a bill to promote the utilization of public and private data was passed in Japan in 2016.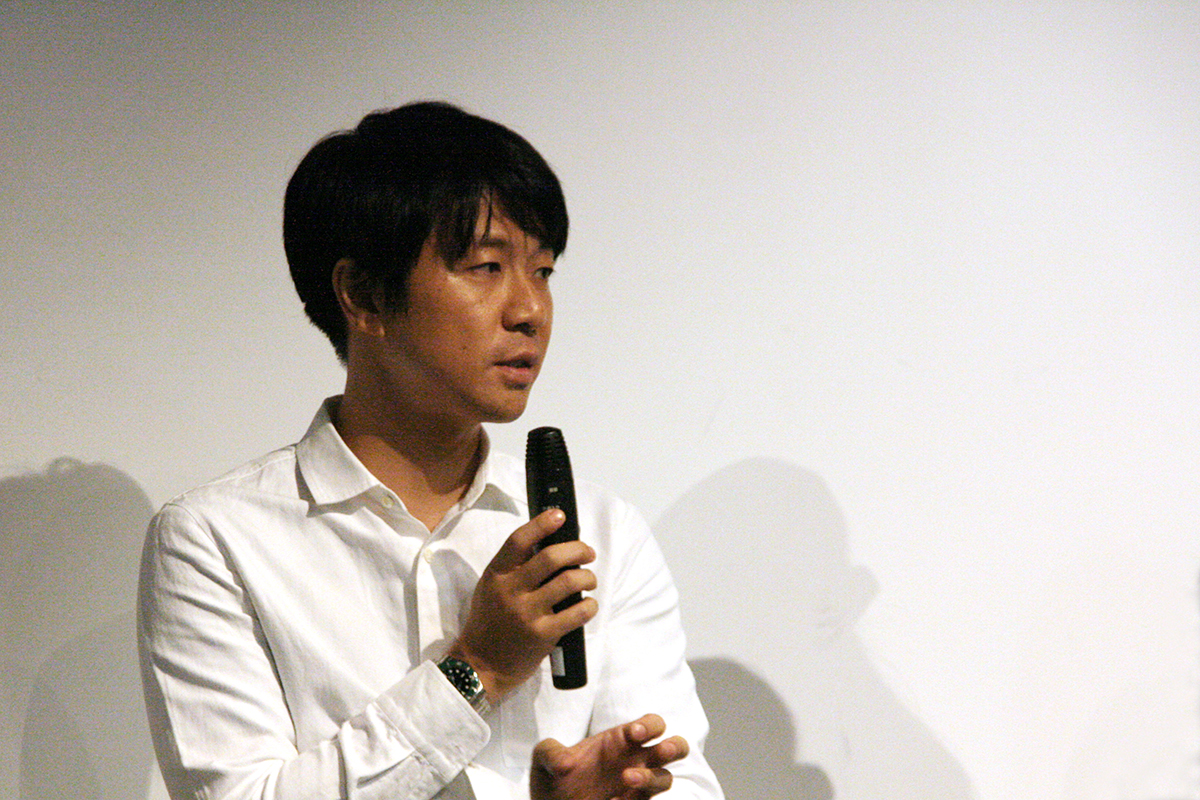 With the development of digital network technologies, new AI-enabled products based on databases and information gathered by sensors will lead to "a shift to data" and new sources of added value.
Google, Amazon, Facebook, and Apple—or GAFA—combined hold more personal information than does the government of Japan, Harada pointed out.
Utilization of the intellectual property system will also play an increasingly important role in AI-enabled economy, he added.
Established less than a year ago, Gruff has clients in a wide range of industries—from finance to retail to media.
PRECISION SCANNING AND PRINTING PROMOTES NEW WORK STYLES
We are creating an environment where people can focus on tasks requiring the human touch, but we aim to replace other jobs—even white collar ones—that can be best served by artificial intelligence, says Miku Hirano, the co-founder and CEO of Cinammon.
The company's Flax Scanner extracts with precision information in a document—such as an application form—regardless of whether it is in an analog or digital format.
Once extracted, the information can be embedded in an email, leading to efficiencies in business processes.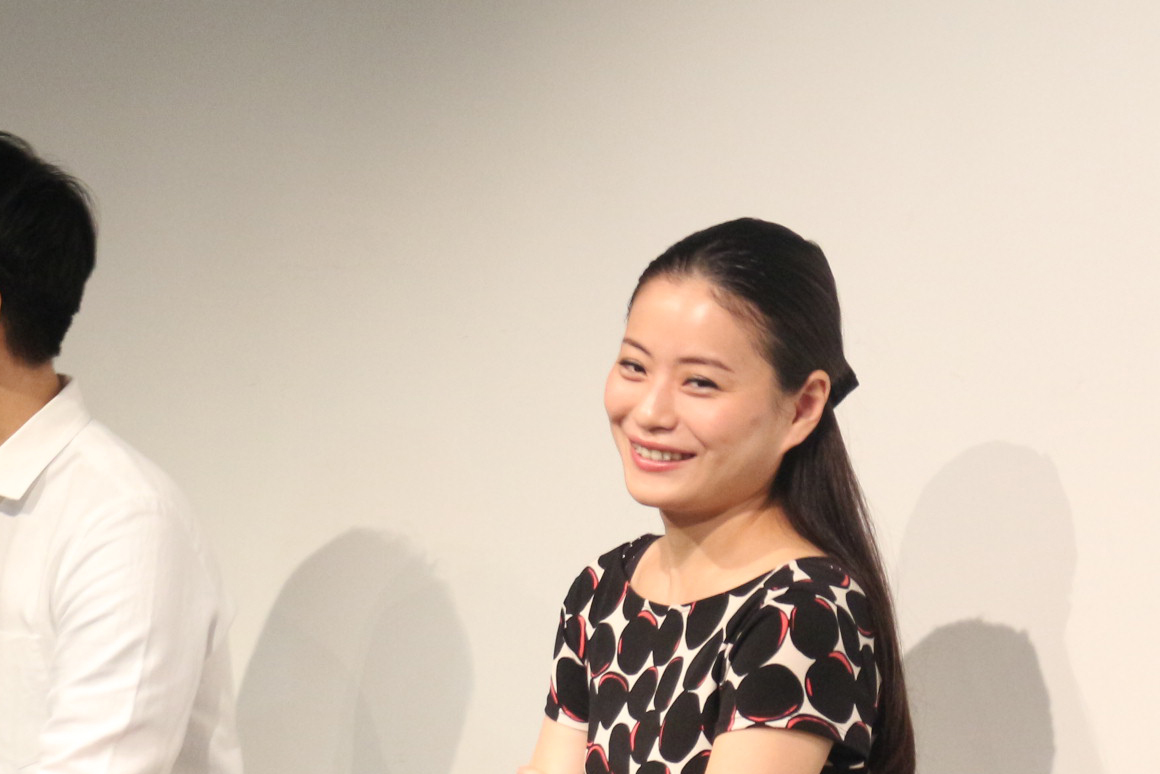 Supporting these technologies is a group of young engineers from Hanoi in Viet Nam, and who are versed in artificial intelligence platforms.
Of the 600 or so top college graduates from Hanoi National University and Hanoi Technical University each year, some 10 percent of them are sucked into AI-related fields, Hirano pointed out.
AI-related jobs, she shared, have become one of the most sought-after occupations in the country. Japan, meanwhile, is said to have around 400 AI engineers in total.
That said, there are more young people in Viet Nam than in Japan, and the proportion of them that major in computer science in higher education is also high, Hirano added.
In the next 5 years, Cinnamon will likely have some of the largest AI labs in Asia, with between 100 and 150 engineers.
IDEATION, CREATION, COMMERCIALIZATION
Following Hirano's presentation, Kosuke Suzuki, the planning leader at Game Changer Catapult, Panasonic Corporation's innovation accelerator, spoke about the company's open innovation projects.
Throughout its history, Panasonic has managed all manner of challenges and improved its operating profits via structural reforms while its top line products have remained steady,  Suzuki said.
As the business environment continues to evolve—with consumers, products, manufacturing, and distribution processes all experiencing some change—the challenge becomes one of "How can we maintain growth?"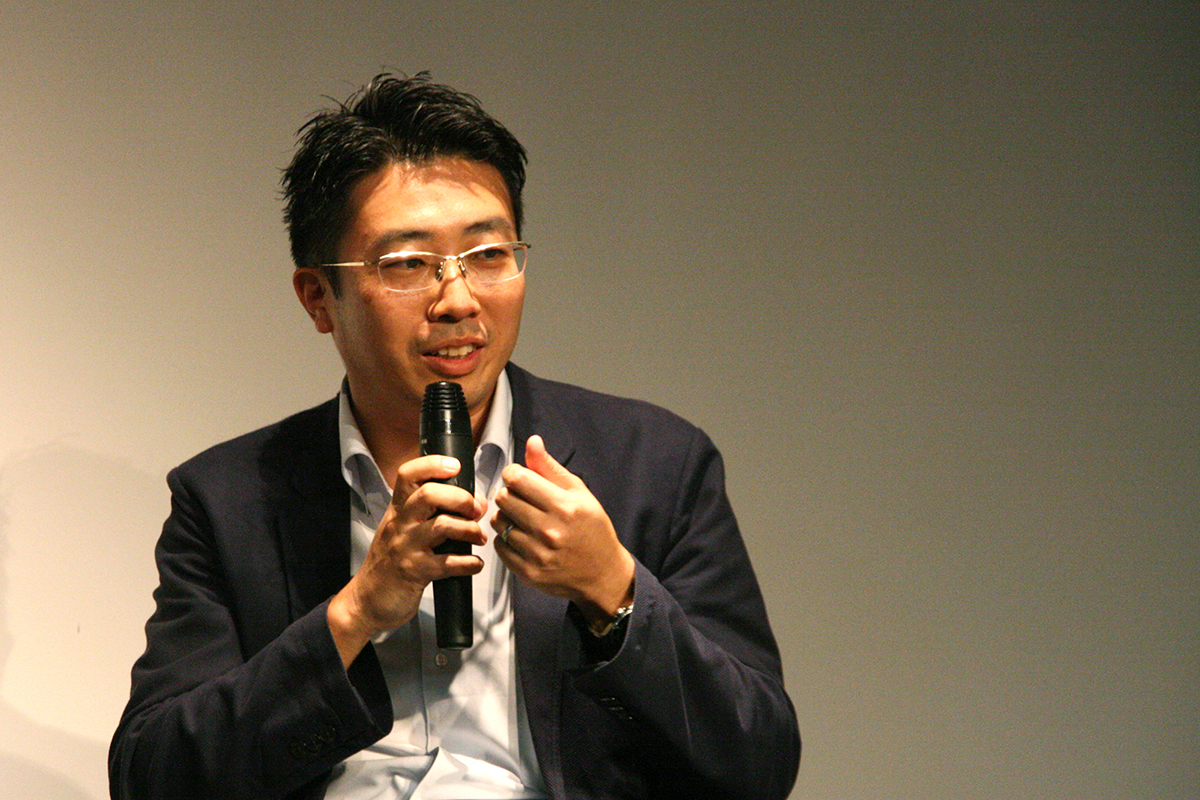 Seeking to create new value as well as business, in 2016 Panasonic—whose main product lines are in the home appliances area—established Game Changer Catapult.
The  new department is tasked not only with producing home appliances but also managing an internal corporate accelerator program with areas of focus like housework, education, media and entertainment as well as food and healthcare solutions.
Game Changer Catapult will provide IoT and artificial intelligence software products and services, in addition to tangible hardware products that blur the gap between digital and analogue realms—their creations will converge on all the five sense including touch, taste, and smell.
The accelerator will also devise a new investment strategy, in addition to expanding its presence in the industry. Game Changer Catapult has, for example, held exhibitions at information technology, music, and movie festivals, including events like SXSW.
In the future, Suzuki and the Game Changer Catapult team will seek to collaborate in Open Innovation projects with outside parties.
WILL ARTIFICIAL INTELLIGENCE LEAD TO THE END OF WORK?
Next up was Toshihisa Adachi, the CEO and representative director at Global IoT Technology Ventures, Inc., a company active in Japan's Open Innovation space, who touched on VC trends in artificial intelligence and their future role in workplaces.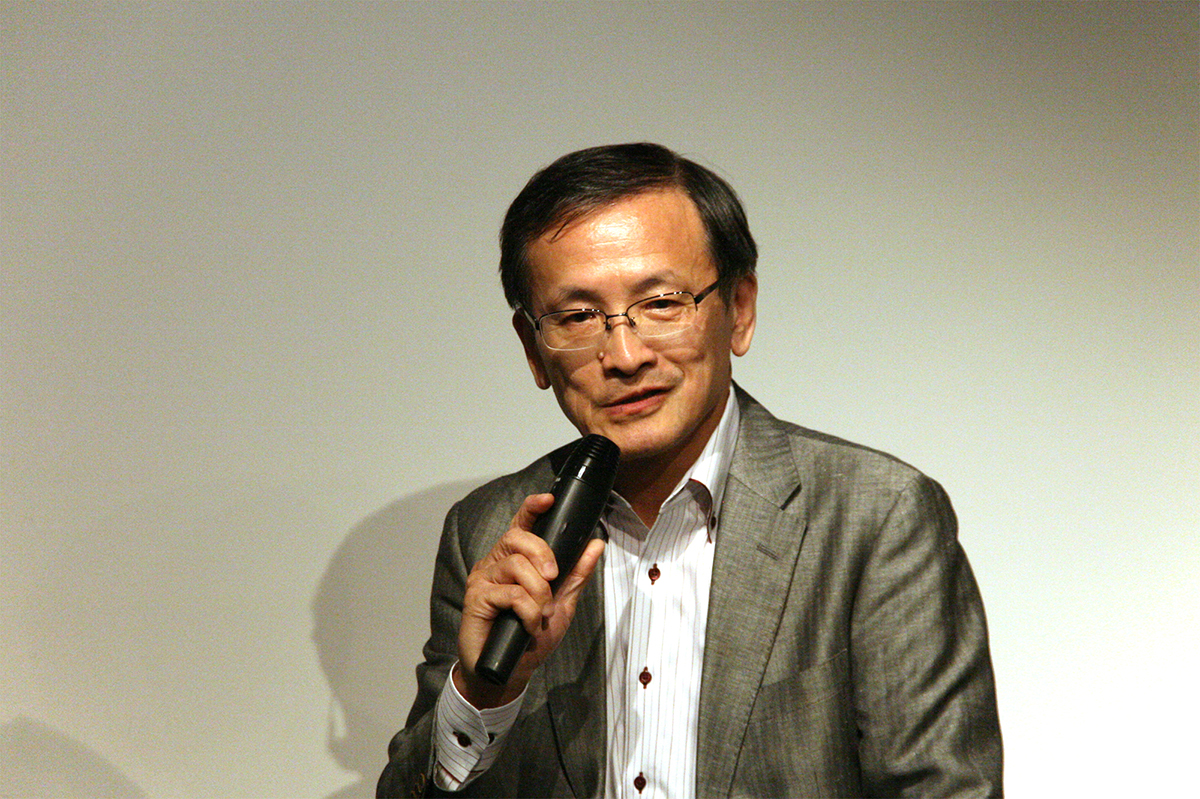 As it is a feature of the AI industry that mergers and acquisitions often happen at the very early state of a startup, the investment target of VCs in the industry has shifted from late- to early-stage companies. What is more, evaluations of business are said to be done via AI algorithms.
ITOCHU Technology Ventures Co. is investing in AI companies, Adachi added—especially those emerging from Israel in such fields as IoT and healthcare.
As to what effects the advent of AI will have on the workforce, Adachi said AI will not necessarily replace jobs, but, rather, change the way that we work and even increase creativity at work.
OPEN INNOVATION AND ARTIFICIAL INTELLIGENCE
Following Adachi's presentation, a panel discussion with all the speakers, and moderated by addlight's Kimura, ensued. A questions and answers session with the audience also took place.
One such question was about the state of Open Innovation in Japan. With around 98 percent of R&D expenditure being consumed domestically, Adachi answered, it was more apt to speak of "closed innovation" when speaking of Japan.
When KDDI Corporation acquired IoT platform provider SORACOM Inc. in August 2017, however, a movement was triggered towards M&As in AI; and that movement expected to increase.
With the growth of opportunities in AI, business models of the past will have to change and top management of companies will be expected to anticipate changes in their industries five or six years ahead of time.
For this to happen, there will be a need for human resources structures that allow for ongoing Open Innovation initiatives, Adachi said.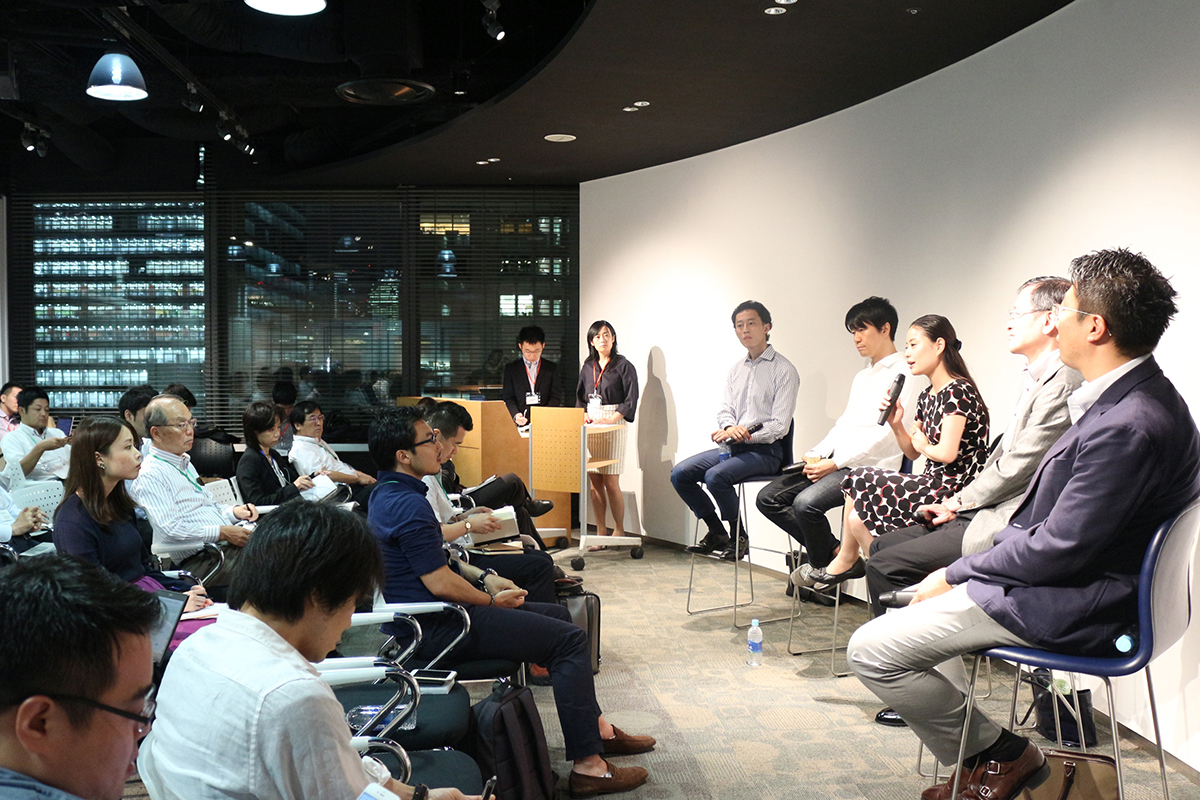 Asked about what is being done to increase innovation by raising the level of autonomy among employees of major companies, Suzuki from Game Changer Catapult said: in the case of Panasonic, the corporate culture itself is being changed to allow workers to generate and share ideas.
There is a move away from centralized and top-down decision-making to distributed and flat processes, as well as greater competition than before between the company's existing product lines.
Harada from Gruff, meanwhile, was asked about the role of startups in promoting Open Innovation.
Startups, he said, have to meet the expectations of large companies by engaging in realistic talks with them—including developing a firm understanding of the budgets involved and missions of executive officers.
The questions and answers sessions were followed by light snacks and networking. For attendees and presenters, Mirai Salon #5 was a great opportunity to hear some of the latest developments in the AI and Open Innovation space in Japan. We hope you can join us at the next event.