In late summer, addlight Inc. and Yushan Ventures Inc. co-sponsored the Japan Tech Leaders Summit in central Tokyo.
The invite-only summit brought together some 50 executives from world-leading tech companies, including Samsung Group, SoftBank Group Corp., LG Corporation, Rakuten Inc., Yahoo! Japan Corporation, and Stripe.
Overall, the event was a great opportunity for knowledge-sharing, matchmaking, and networking within the AI ecosystem in Japan and the Asia-Pacific Region.
TECH TRAILBLAZERS
Japan Tech Leaders Summit participants are international and Japanese innovators working in next-generation disruptive industries like artificial intelligence, which was also the event's theme.
Participants were of two broad types. The first group comprised of international corporate development executives or heads of innovation in companies with an immediate need for collaboration partners.
The second group was made up of startup CEOs with sought-after technologies that are perfect candidates for matchmaking with corporates, and next-generation technical founders in the artificial intelligence space.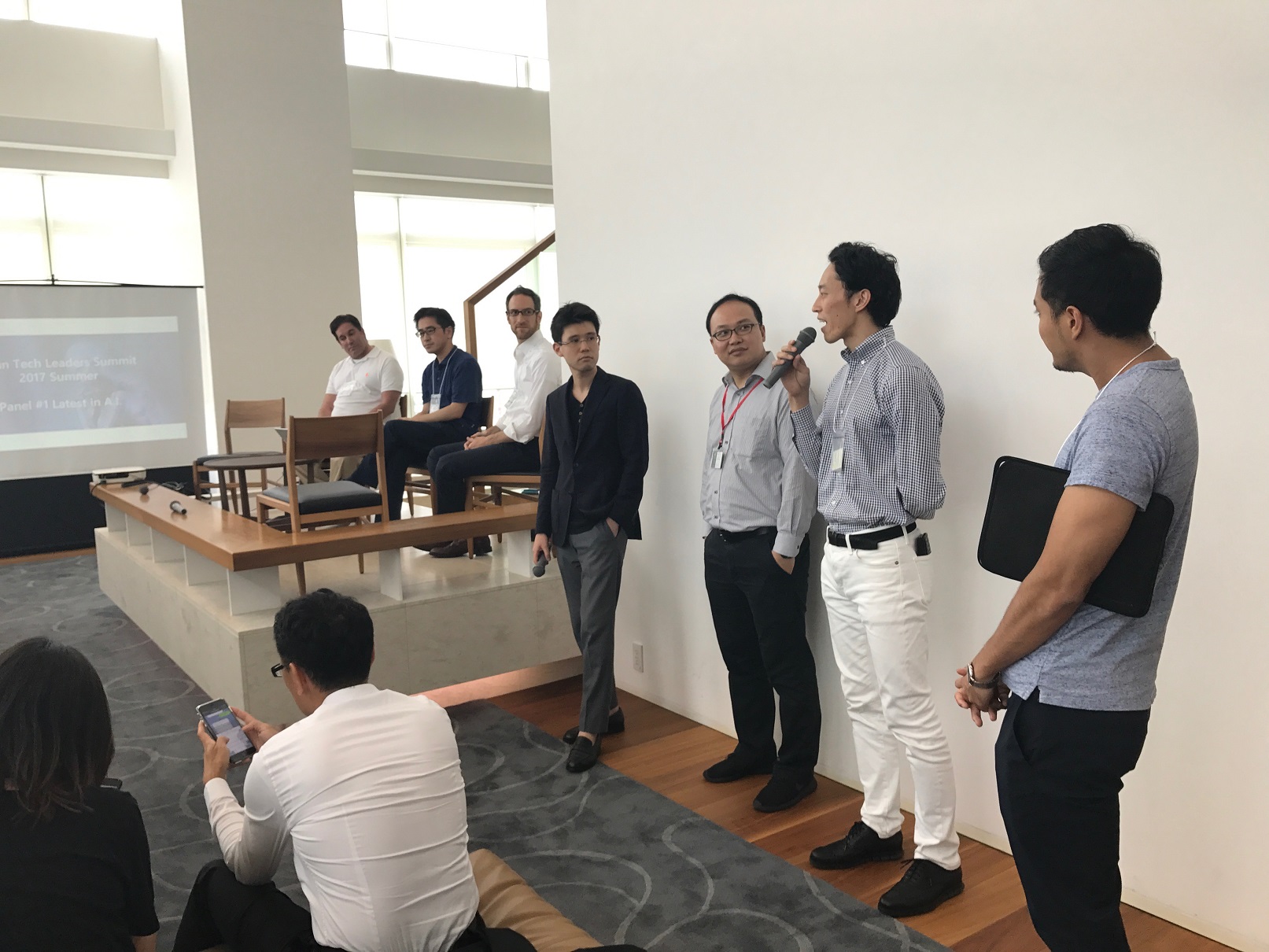 STARTUPS AND CORPORATES ON AI TRENDS
A two-day event, Japan Tech Leaders Summit began with four panel discussions. The first panel—called "The Latest in A.I."—was moderated by addlight Inc.'s Tad Kimura and focused on sharing insights on the latest AI technology and its application to business.
CEO Fred Almeida, from Tokyo-based artificial intelligence startup Ascent Robotics Inc., kicked things off with a brief presentation about the startup and its AI solutions.
Called Atlas, Ascent's platform is a learning architecture for AI training simulations that allows self-driving cars to learn based on feedback from their environment.
Executive Officer at Rakuten and the Founding Director and Global Head of the Rakuten Institute of Technology (RIT), Masaya Mori, spoke next.
An author and business leader, Mori oversees Rakuten's AI acceleration strategy and technology research and development in R&D centers across Asia, Europe, and North America.
Mori began by drawing attention to RIT's research centers in Boston, Paris, New York, Singapore, and Tokyo, and explained how they are leveraging academic research to solve business challenges like market intelligence and operations optimization.
RIT's academic collaborators include Tsukuba University, Waseda University, Stanford University, the Massachusetts Institute of Technology, and the National University of Singapore, he added.
Mori then introduced some of the products and services that Rakuten is developing and offering, including delivery drone computer vision and navigation systems, and a predictive AI system for optimising price and inventory platforms.
At the end of his presentation, he answered a number of questions that had been shared with presenters prior to the gathering.
Such questions included: "What is your vision in 3, 5, or 10 years in terms of technology and business?" and "What is the most exciting and latest AI research from the point-of-view of creating new business opportunities?"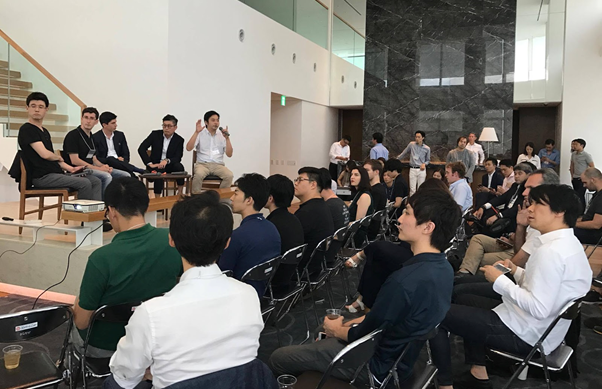 LEADING EDGE AI INSTITUTES
The next speaker was research scientist Antony DeCostanzo from the Laboratory for Neural Circuit Theory at the RIKEN Brain Science Institute, which is based in Saitama Prefecture.
DeCostanzo began by reminding participants that: "The brain is still the only example we have of truly general intelligence."
That said, neuroscience has allowed a number of steps to been taken towards realizing artificial general intelligence—think GoogleNet, which is an Artificial Neural Network.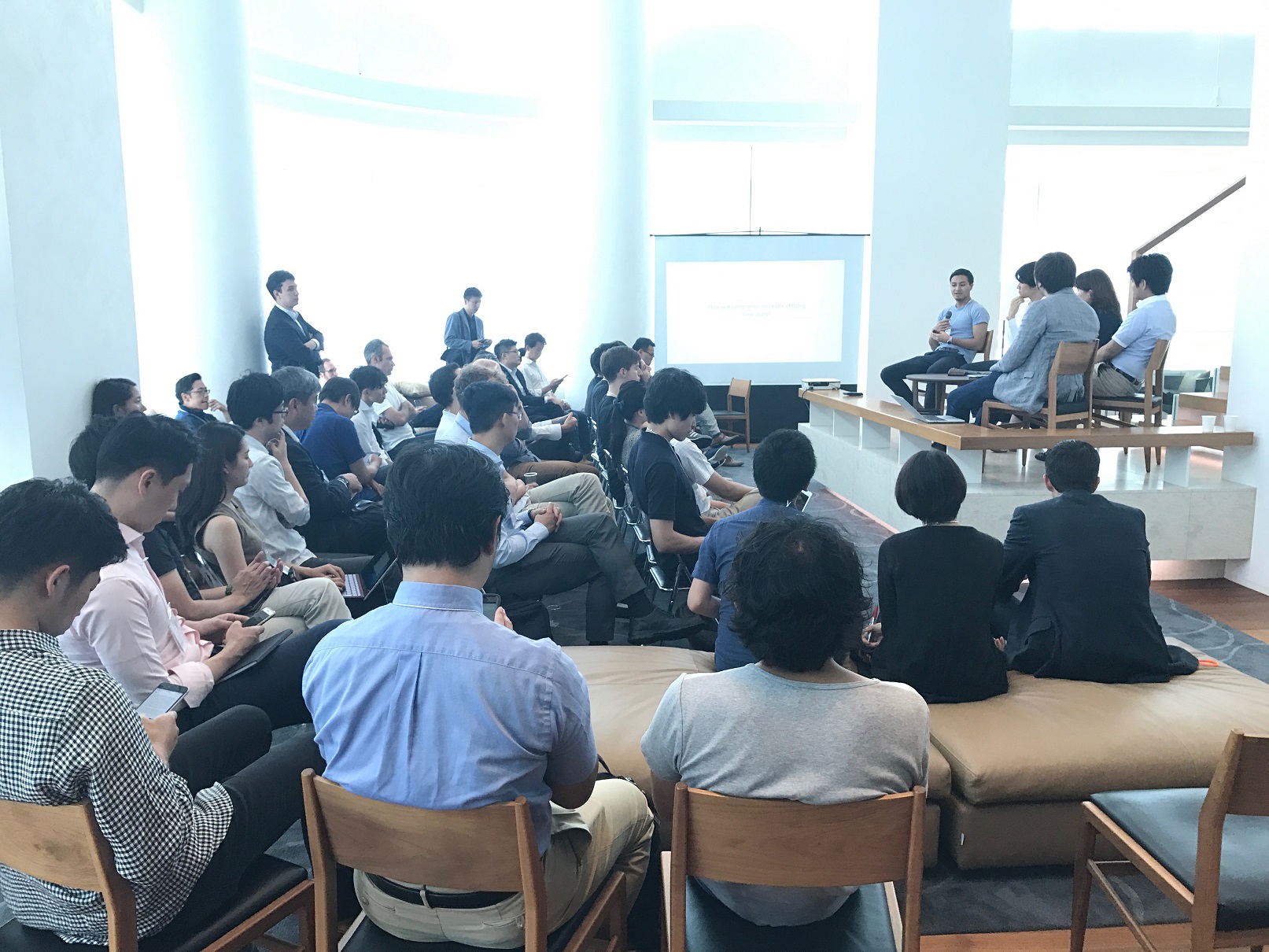 DeCostanzo stressed two main areas of research as noteworthy: deep learning and theoretical neuroscience.
Deep learning has given birth to such areas of investigation as prediction and future discovery, data mining, image and voice recognition, and machine translation.
Theoretical neuroscience, meanwhile, is opening up our understanding of brain function and pathologies.
Although artificial neural networks have become popular lately, DeCostanzo said their origin can be traced to the works of Warren S. McCullough, a neuroscientist, and Walter Pitts, a logician.
Back in the early 1940s, McCullough and Pitts were trying to logically model how the brain can create complex patterns based on simple connections between brain cells or neurons.
Since that time, artificial networks have been able to learn statistics (1949), be taught (1958), become deep (1986), learn like a biological vision system (1990s), and make predictions based on big data analysis (2000s to present). They even are capable of creating brain-like memory systems and more.
However, there are number of areas where our knowledge of AI is still lacking, DeCostanzo said: "understanding of physical laws, fast learning, transfer learning, imagination, reasoning and planning, and analytical methods," are examples.
DeCostanzo touched on the "software-hardware loop" in AI, and the steps being taken in artificial nets research towards, among other things, realising general intelligence, real-time learning, and brain-like hardware.
He also talked about the confluence between neuroscience and AI and, as with the other panellists, gave his predictions on the state of AI in the next 3, 5, and 10 years.
In the next 10 years, for example, DeCostanzo anticipates that "consumers will have real-time online interactions with devices," and enjoy "real-time, personalized on-device learning."
Following the first batch of presentations, a panel discussion led by addlight's Kimura ensued, after which the floor was opened to a Q&A session between presenters and the audience.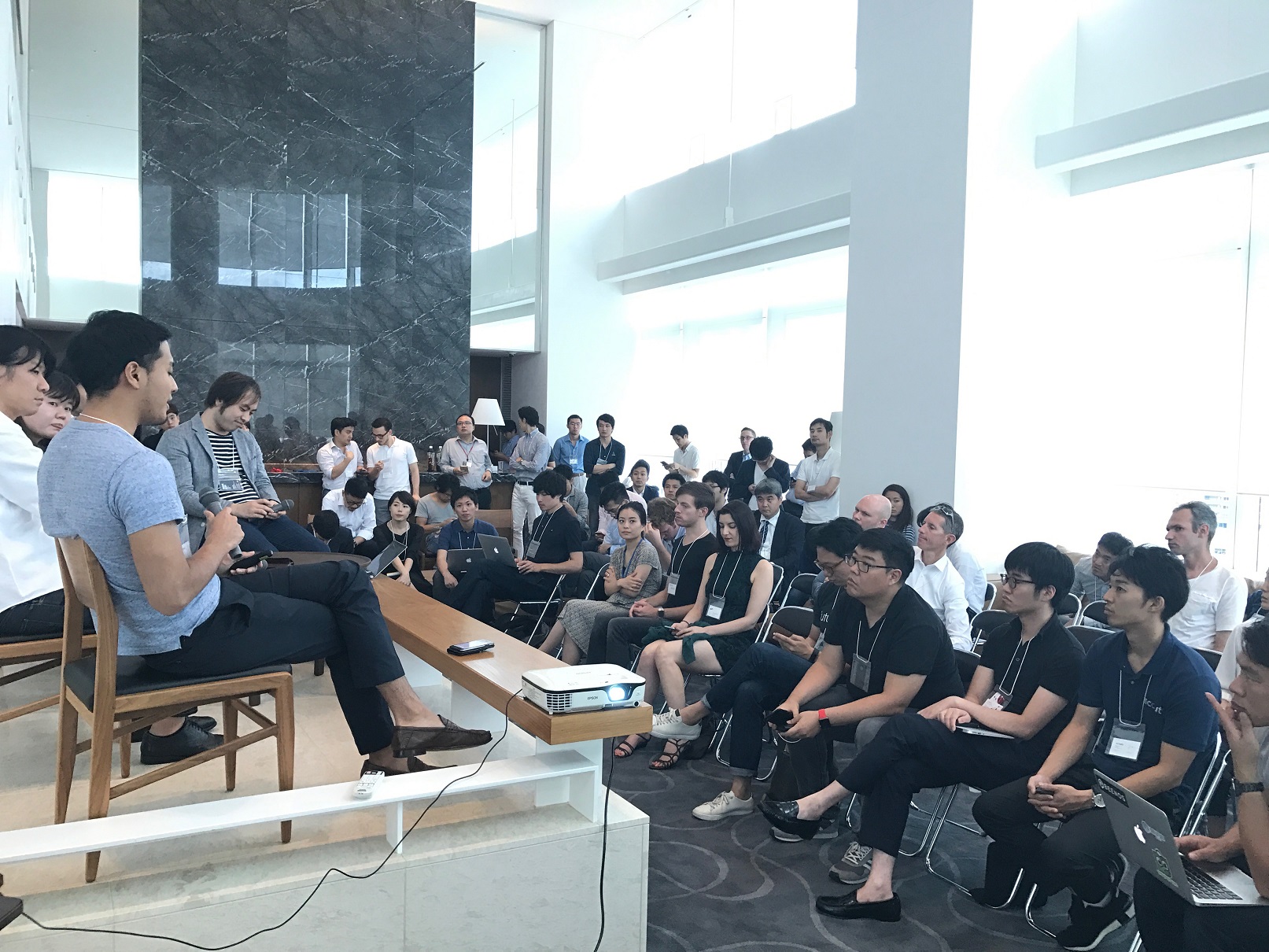 DATA AND DUE DILIGENCE
The second panel discussion—dubbed "The Next Killer Data"—featured Jean Cha, a director at LG Electronics; Sam Davis, the CEO at amplified.ai; Michiko Sakamoto, the COO at Studio Ousia Inc.; and Kevin Takaoka, the CEO at UsideuU, Inc.
Following on, the third panel—named "Monetizing Data"—consisted of Hiroue Harada, the CEO of Gruff Inc.; Yu Hirate from RIT; YJ Min, the CEO of Konolabs Inc.; and Yousuke Okada, the CEO of ADEJA, Inc.
And lastly, the fourth panel of day 1—called "Due Diligence of AI Companies"—brought together Peter Park from LINE Corp.; Fred Almeida from Ascent Robotics, and Jung-Hee Ryu, the CEO of FuturePlay.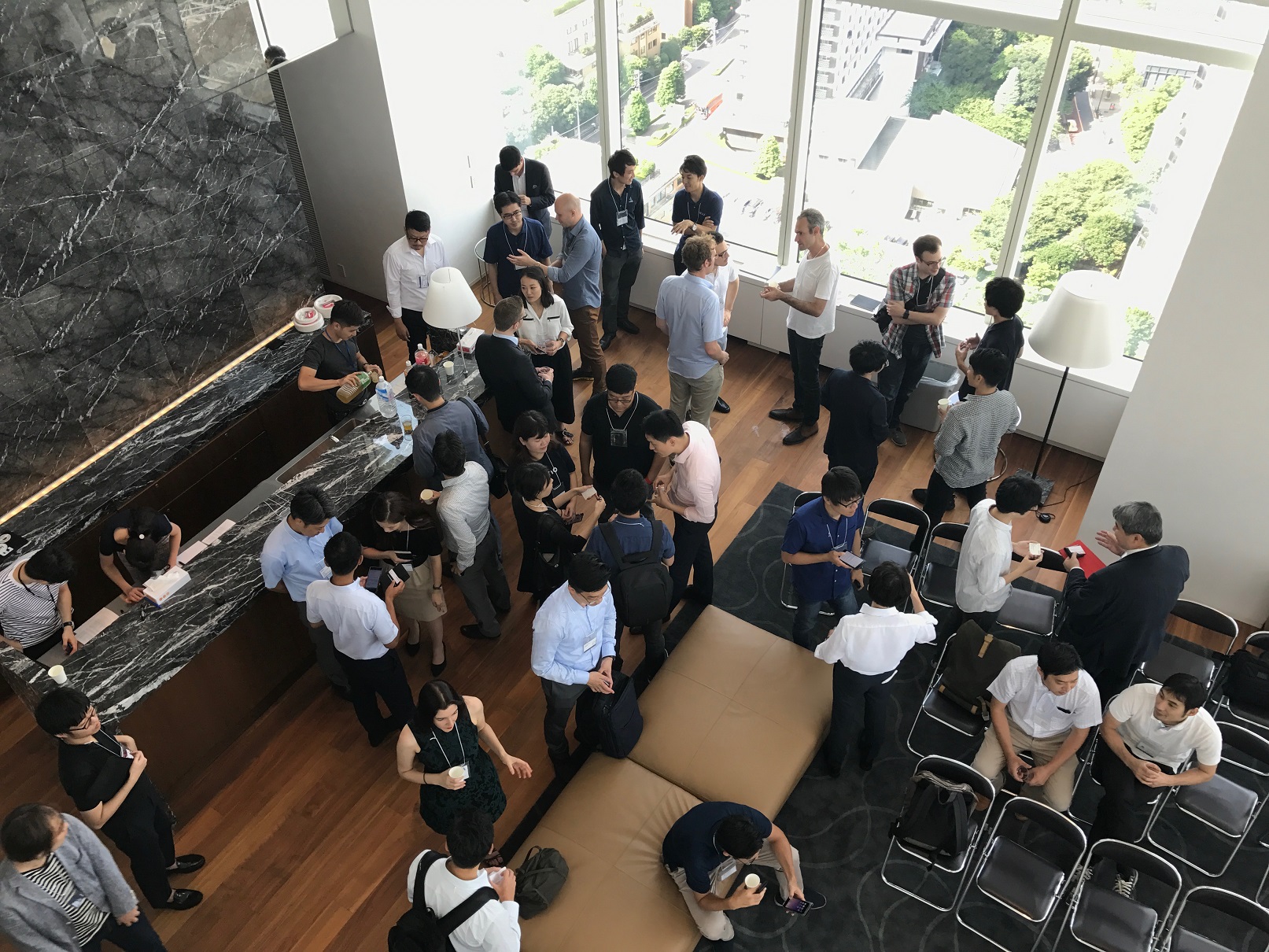 POWER NETWORK, FUTURE AI
The four panel discussions on day 1 were followed by networking and dinner. Day 2 of the summit was set aside for one-to-one meetings, an innovation tour, and a VIP dinner for select speakers and sponsors.
Japan Tech Leaders Summit was a great success for all who attended. The exclusive summit allowed leaders in AI from large companies and startups and institutes to share the latest trends in the industry. The event was also a great opportunity for networking and anticipating future trends. We hope you can join us next time.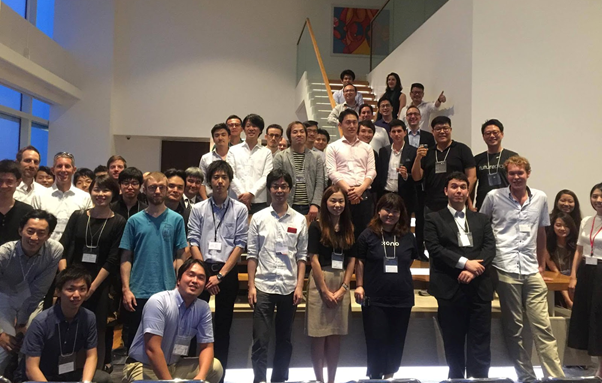 RELATED LINKS:
Japan Tech Leaders Summit (in Japanese): https://journal.addlight.co.jp/archives/japan-tech-leaders-summit/