In June, addlight Inc. CEO and founder Tadaaki Kimura sat down for a candid interview with addlight journal. Below is a condensed version of Part I of the interview.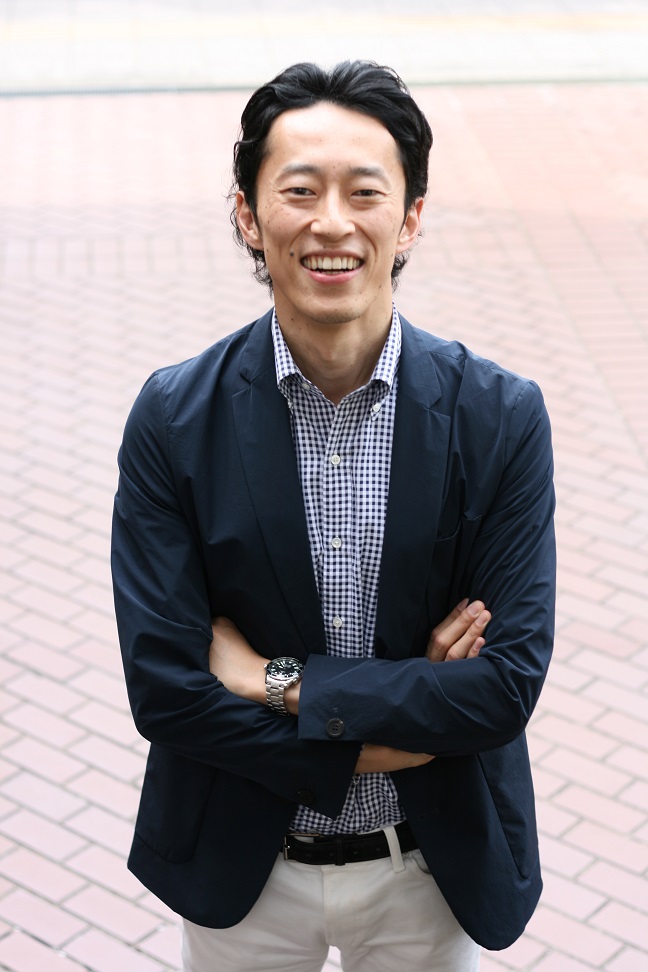 Can you say something about yourself.
I was born in Kochi Prefecture, on Shikoku Island, in 1980. I spent my elementary school years in Nagoya, and my junior and senior high school days in a boarding school in Kagoshima. I majored in economics at the University of Tokyo University.
When in college, I joined an entrepreneurship club. That was my first encounter with the startup world. I was really impressed with some of Japanese entrepreneurs we learnt about, and started to think about the future—and working in a field related to entrepreneurship.
With a background in economics and finance, I decided to join Deloitte in Japan as they were known for working with startups at the time. I was an accountant at Deloitte in Tokyo for four years. Part of my job was to help companies with their IPO listing.
How did you end up in the startup world?
My dream at first was to work with startups and entrepreneurs, but eventually I realized that auditing firms like Deloitte do not work directly with them; big consultancy firms are a little removed from the daily life of founders.
I wanted to have a hands-on approach in my work with new business creators. So when in 2008 I received my final license as an accountant, I decided to quit Deloitte and start hands-on consulting as a CFO for startups.
What can you tell us about the early days of addlight Inc.?
At the beginning, addlight was a small business: I was the only employee and an independent consultant. I supported several startups and helped them win funds from VCs, including  banks. And, I supported them in preparation for their IPO.
Euglena, a microalgae maker and spin-off from the University of Tokyo, was the first company I helped to a successful IPO, back in 2012. So far, four startups that I've been involved in as a board member have successfully had IPOs on the Tokyo Stock Exchange.
Those experiences made me realize how great it is to work as a board member advising and supporting startups. That said, I also wanted to create a team and make a greater impact on society.
And then you went on a kind of voyage of discovery . . .
I began in Asia, visiting Taiwan, Hong Kong, and South Korea. I then looked further, and visited the Bay Area of San Francisco, the birthplace of startup culture.
At the same time, I made some private investments abroad, as I wanted to know more about the startup ecosystem in other countries.
When I came back to Japan, it was clear to me that there had been less innovation here up until then than in some of the countries I visited, even though Japan had been known as an innovative country. I noticed that many big companies here have lost some of their innovative edge.
That's why one of addlight's core missions is to connect big enterprises to startups. Such connections are one way we can spark innovation and have an impact on companies and communities.
What can you tell us about addlight for open innovation?
There are a number of ways addlight bridges the gap between startups and large corporations.
Innovation production: One is through events planning, things like hackathons in collaboration with the startup community or events with thought leaders in the industry.
Such events can be co-hosted by addlight and a big company. Large companies benefit from this because they can tap into the creative culture of a city, and get great feedback about the latest developments in the startup world.
Accelerator support: We support large corporations when establishing their own accelerator programs. In this case, a large company invites tech startups to apply for the program. Successful applicants work with their corporate partner by, for example, utilizing their intellectual property to find innovative solutions or to develop new business.
Because addlight is familiar with the startup approach and the needs of large corporations, we act as a facilitator or project manager, and close the gap that usually exists between startup and corporate cultures.
Corporate + startup matchmaking: A third service we provide is to connect corporations that seek new technology and startups which have that technology. addlight may connect a big manufacturing company in agriculture, for instance, that has certain needs and a startup in Artificial Intelligence, for example, that can find new solutions or opportunities for them.  
CVC innovation support: addlight supports large, Corporate Venture Capital (CVC) companies to establish their own VC services. CVCs are a growing trend in Japan in recent years, and a number of companies (from manufacturing to finance to cosmetics, to name a few industries) have established themselves in this way. We support them with planning and execution of their programs.
Our goal is to be a bridge between new businesses and large corporations to foster new innovations and ways of thinking. Today, addlight has 10 members and a wide network of startup collaborators in Japan, Asia, and globally.